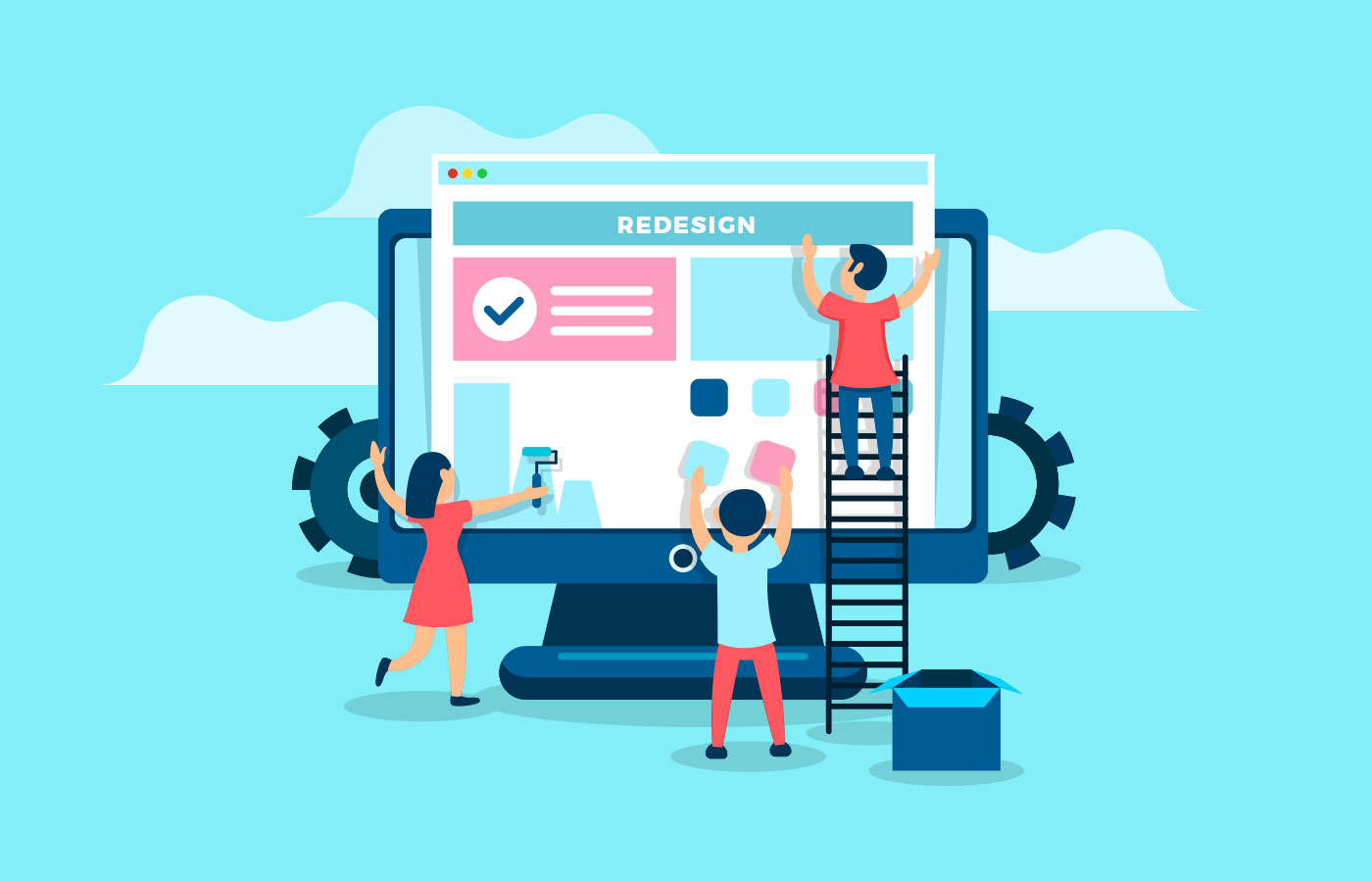 Nothing stands still in business and that includes a website. Trends change, new technologies are developed, search engines modify their ranking criteria and customers have ever-increasing expectations. A website that was the best thing since sliced bread when you launched it several years ago may now be due for an upgrade. Here, we'll look at some of the signs to look out for.
1. Your site doesn't rank well
One of the first clues that you need a website upgrade is if your site is performing less well than it did in search engine results. Search engines are forever moving the goalposts when it comes to how they rank websites and older sites often come out badly as a result. This can be because many of your earlier pages were created using now outdated SEO techniques which no longer carry much weight or, even worse, are penalised for contravening the latest webmaster guidelines.
While it is important to keep abreast of SEO trends and to update your optimisation accordingly, sometimes a complete overhaul may be what's needed to bring your site up-to-date and to ensure all your content is fresh and relevant.
2. Your website is chaotic
One of the issues that all websites face is how to manage growth. As the years go by, you'll make lots of changes to your site, adding pages, posts, products and other features, while removing others.
Sometimes it can be difficult to keep tabs on these changes and they can lead to a number of problems. You may end up publishing duplicate content, have links to content which is no longer there or, perhaps worst of all, having two versions of the same page but with different details, such as pricing, which can cause issues with customers. You may also have features which no longer work properly or which don't comply with the latest legislation, such as GDPR.
If your site is getting into such a chaotic state, then it can often be better to start from scratch and create one which is better organised and where everything works as it should.
3. Outdated styling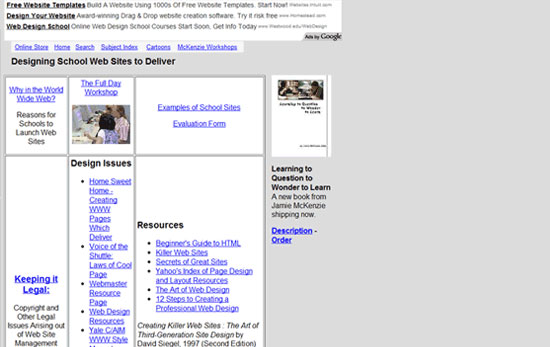 Design trends are continually changing and although you can't update your website every time a new fashion appears, there comes a time when it begins to look out of date. This isn't a good thing on the internet where visual impact is so important, so, if your website is still wearing flares and sporting a kaftan, it's probably time for a makeover.
Typical things to look out for are dated images that no longer depict the modern-day and tired looking layouts, fonts and backgrounds. Updating to something more modern will give visitors the impression that your company is forward-thinking and on point.
4. Not mobile-friendly
Google wants website owners to have a 'mobile-first' approach to web design, where the focus is on building the mobile site first and then adding other features for devices like tablets and computers. The reason for this is that although we do most of our browsing, around 60%, on mobile phones, many websites do not function well enough on smartphone screens.
This requires website owners to go beyond using responsive themes as even these don't always put the needs of the mobile user first. They may render the website in a way that is readable, but often some of the functions don't work effectively and some of the navigational features are not user-friendly for the thumb-operated screens.
With increasing numbers of people browsing and buying on smartphones, any website that doesn't provide for these users is going to lose out and find their search engine rankings getting worse.
5. Poor user experience
Where, once, customers simply wanted the cheapest prices, today, many of them will purchase from the website that offers them the best user-experience – even if the price is a little higher. This is great news for those working with small margins but means you will need to upgrade your game when it comes to your website.
Providing a great customer experience covers all aspects of a website. It needs to be easily navigable, have detailed information (i.e. text, images, video and other content) that directly answers the questions customers have. It needs to offer users the opportunity to get quick responses, such as those offered by live chat. It will provide personalised shopping experiences and offers, swift delivery, customer reviews and additional services like wish lists or gift wrapping. It may also offer expert advice in the form of blog posts, engaging content (such as competitions) and even reward schemes for loyal customers. Importantly, a simple and quick checkout process is also needed.
6. Slow loading
Customers expect websites to load instantly, so if yours takes its time to render on their device,  you may lose a lot of business. Even a one-second delay has been shown to drop conversions by 7% and up to 40% of visitors abandon a website when the landing page takes more than a couple of seconds to load. Few people are ever going to make it to the checkout if this happens on every page.
If that doesn't encourage you to upgrade to a faster website, you also need to remember that search engines use loading times as a ranking factor. Speeding up means you'll rank higher and get more organic traffic, whereas being slow will have the opposite effect. You should also consider moving to a faster hosting package as this, too, can dramatically speed up your site.
Conclusion
Websites are like cars. When we first get them, they are shiny, new and have all the latest features. However, after a few years, they have been superseded by shinier and newer models that have even smarter features. If the signs mentioned in this post apply to your website, then it may be time to upgrade to one which is better suited for today's internet.