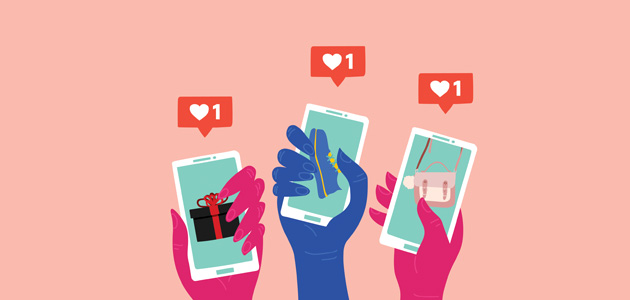 When Facebook bought Instagram in 2012, it sent a clear signal that this was a platform with real potential. Since then, Instagram has gone from strength to strength and its increasing usage has made it a place where businesses can have a real marketing impact. In this post, we'll look at the platform and show you eight tips to help boost your Instagram sales.
A growing platform
Instagram has grown massively in recent years, expanding its monthly user base to over one billion. That's three times as many users as Twitter. This has made it a very appealing place for businesses to advertise their products and to run social media campaigns. Indeed, half of all businesses now use Instagram as a marketing tool and in 2017, they spent almost £2 billion on advertising. With this amount of investment, it is obvious that these businesses are seeing great returns.
Advantages of Instagram for online retailers
Instagram is a media that focuses on high-quality images and video, making it ideal for posting highly visual and creative product photographs and marketing that can link directly to your online store. In this sense, Instagram becomes an extension of that store – people stumble upon a product they like and can click through to buy it. Nothing could be easier.
And with such a large and growing audience, it can massively expand your company's reach, enhancing user engagement while helping to improve your brand's positioning. Add to this the option to link Instagram and Facebook accounts, so that posts which appear on Instagram also appear on Facebook, and the potential for spreading the word is even higher.
Tips on boosting Instagram sales
Set up an Instagram business profile
Instagram now lets you set up a business profile, so you won't need to rely on using a personal account to do your marketing. One great feature of the pro-style, business profile is that you can import all your Facebook contacts. It also gives you analytics data to help you see how well your posts are doing.
Take advantage of the selling tools
There are many tools now available that help you to sell products on Instagram. Essentially, these use a variety of techniques to let users click on your photo and go buy what they see. These clickable shopfront tools include 'available to buy' icons, item prices or 'shop now' buttons. All a user has to do is click on an icon or button and they are taken directly to the store or to your Instagram bio URL.
Post photos that attract attention
With millions of photographs added every day on a platform that aims to promote great photography, you need to post images which stand out. The better the visual experience you provide for users, the more your brand will get noticed. Experiment with different techniques of taking photographs and use filters and editing tools to create an identifiable brand style of your own.
Promote your website in your pictures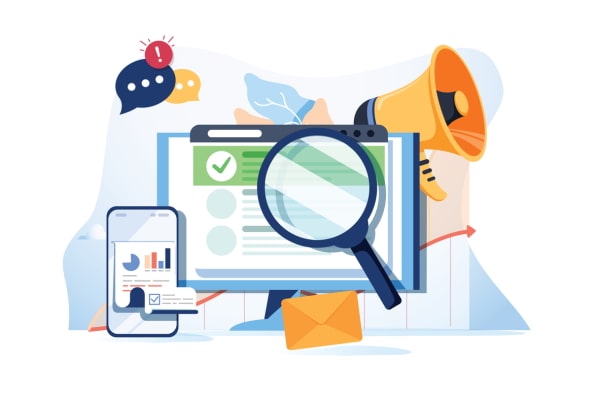 A creative way to get people to visit your website is to show your URL in the photos you post. Some do this with added text or through watermarking, however, there are more ingenious ways to do this – have someone wear it on a t-shirt or have it graffitied on a wall in the background, for example. Subtlety like this is intriguing and will develop curiosity without users feeling over-marketed to.
Make the most of your captions
Aside from the image, you can also add a textual caption to your photo. With up to 2,200 characters available, including the use of emojis, captions are a valuable opportunity to develop your brand's identity, engage your audience and slip in those important calls to action. You can also add numerous hashtags, too, helping your post turn up in relevant searches.
Use hashtags wisely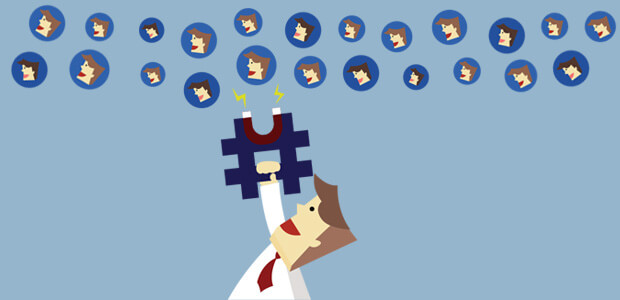 Just as on Twitter, hashtags are widely used on Instagram, enabling people to search for them. For this reason, all your marketing images need to have relevant keyword-style hashtags added to their captions. Doing this helps your products get seen by a wider audience and ensures that searchers have a better chance of finding them.
Attract Instagram influencers
Influencers are a big deal on social media. If they like or share your marketing material, it can have a massive and instant effect on your sales. This is why many of the famous vloggers and bloggers now have lucrative sponsorship deals with major brands. However, if you can grab their attention they may like your products without you having to pay them huge sums of money. To do this, mention them in your captions and give some positive responses to the things they post in order to try to establish a relationship. While getting a positive response back is never guaranteed (these people have millions of followers) the potential results can be worth the work.
Use Instagram ads
Finally, you should consider paying for advertising on Instagram in the same way you would on Facebook. Instagram ads are more direct than a social media campaign and can have a quicker impact, helping businesses get established on the platform sooner.
One reason for advertising on Instagram is that, statistically, its users are sixty times more likely to engage with your ad than users on Facebook, leading to a much higher ROI.
Conclusion
As you can see, Instagram is a highly useful platform on which to market your products. Is it ideal for every business? No, you'll need to research whether your target audience is part of the Instagram diaspora. If they are, however, following the tips given above should help you boost your online sales.