For any regular person, it is hard to associate the term "free" with "revenue", right? Why wouldn't it be for free means no cost?
In this article today, we will take up this unlikely association of terms and see – can they really compliment each other, i.e., Can a business really make money with a free application?
However, before everything, let's discuss why one should even consider taking a step into the direction of developing a free application for business, where they could develop a paid app and generate revenue upfront.
We have some mind-blowing statistics up our sleeve that would make you reconsider everything and change your perception towards free apps.
Free Apps Vs Paid Apps
On comparing free apps with paid apps, the numbers we received were ground-shaking. As per Play Store statistics, the number of free apps alone is approximately 2,589,804 as opposed to 1,25,894 paid apps. Whereas, according to the App Store statistics, 90.3% of total apps are free. Similarly, the difference between the number of paid apps downloads vs. free apps downloads is huge and is in favor of the latter.
These stats speak volumes about the preferences of users, globally. Therefore, it is proved that developing a free application is going to fetch you a wider user base.
You might be wondering about "How Do Free Apps Make Money on Android and iOS?" or the question buzzing in your mind right now might be – "Is it even possible to make money from a free app, let alone higher revenue?"
Absolutely!
What you need is a success recipe (in our case, a powerful app monetization strategy) that will provide you detailed insights on prevailing monetization models, enabling free applications to become money-making apps.
Proven Free Mobile App Monetization Strategies
Now that we have witnessed the proliferation of the popularity of free apps, let's get straight into the strategies that make it possible for these free apps to make money without explicitly earning from users.
Advertising
Being a pretty familiar concept, advertising is one of the most popular and influential ways to earn money from an application. When talking about this trend in the app monetization, you promote services or products for third-party clients on your application and in return, you get paid. There are many parameters on which a company pays for the advertisement –
Per impression
Per click
Per install
The discussion doesn't end here. There are five variants or ways in which you can display the ad on your app –
These are the type of ads that you might have seen at the top or bottom of any app. This placement is considered less intrusive and hardly tampers with the user experience. Although, studies show that these banner ads have a very low CTR; meaning there are fewer chances of any user clicking on that ad. Nevertheless, the fact that banner ad growth in 2017 increased at CAGR 7% is a clear indication of its effectiveness despite everything.
Evident from the heading, rich media alludes to popular mediums of media such as engaging videos induced with dynamic CTAs, Parallax scrolling, other social media components, QR codes, and more.The case with videos is that an advertisement video would start playing when there are any natural pauses in the app (mostly random). Many apps also reward users upon watching the whole video. One case in point is the "Ludo King" app that offers coins for playing a video.
Native ads are the most artful of all. These ads are so well integrated into the app's interface, making it hard for the users to recognize them as ads rather than as part of the content of the app. Facebook's ads appearing as user-generated content is a prime example.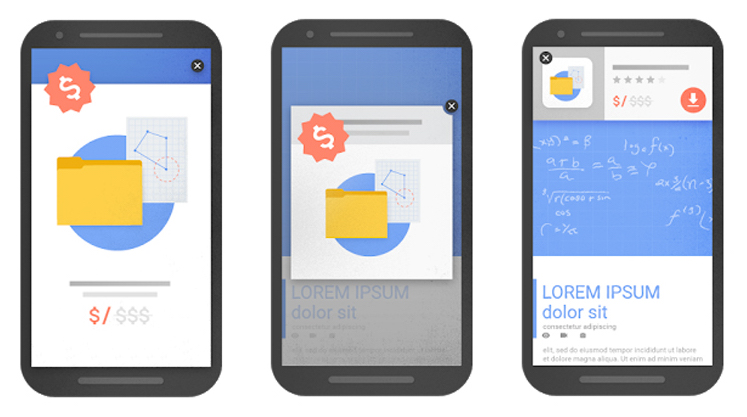 Though might be considered a little too much on-the-face, these ads are a great way to promote third-party services or products. There is a high chance of getting more CTR via this ad type as they cover the whole of the device screen, obtaining the full focus of the users. Users can either choose (X) option placed on the ad or can click on it.
These types of ads include incentives for users in return for performing specific in-app actions such as filling out a survey or poll, sharing content, and so on. It is like killing two birds with one stone, for you not only earn through advertising, but you also get a loyal customer base via giving out incentives. One of the catalysts of this trend is the RunKeeper app.
Being self-explanatory, List ads are displaying multiple ads (advertisers) at a time.
Referral Marketing and Affiliate Income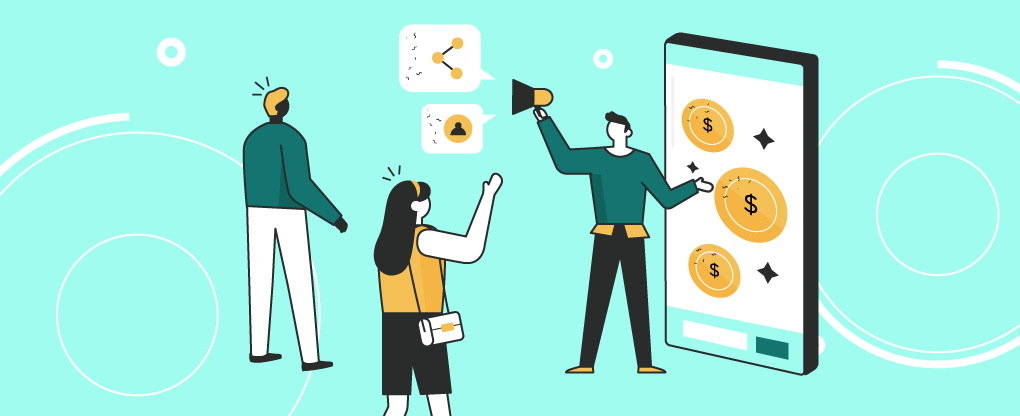 This is a proven free mobile app monetization strategy. Under referral marketing, the content containing information about any affiliated company is shown in the application. Here also, your earnings will depend on the clicks and number of installs done through your app. The rewards earned are based either on the revenue share or the cost per action (CPA) model.
This marketing model is used for –
Promoting other apps via banners or pop-ups,
In-app advertisements
Advertise via in-app store
Similar to the previous advertisement model, campaigns that are used in affiliate marketing are:
Cost-per-Mille – Popularly known as CPM, this is where you get payments depending on the number of impressions. The advertiser is charged every 1,000th time the affiliate ad is shown (known as mille in Latin). In comparison to the Android platform, iOS affiliate ads are usually more expensive and sometimes can differ upto 30%. AdMob, operated by Google has the highest end of CPM rates.
Cost-per-click (CPC) – The term is self-explanatory pertaining to the revenue generated by the number of clicks on the advertisement.
Cost-per-sale – Also called  as PPS (Pay-per-sale), this where a developer is charged when a sale/purchase has taken place. The publisher of the app is paid a fixed commission (a specific percentage of the purchase).
 Cost-per-view – With CPV, you are paid on every view on the advertisement video or other rich media ad interactions.
Cost-per-install – Under the CPI model, you generate revenue via per install of any software product.
One case in point for affiliate marketing here is Amazon. You can select a product to advertise it in your app and then get the ad fees depending on every redirected purchase.
In-App Purchase & Freemium
Another great strategy to turn your free app into a money-making app is to engrain the in-app purchases model in your application. With this functionality, any user who makes in-app purchases will be given some sort of bonus or premium functionality. You can sell any virtual product under the in-app purchase model including gaming currency, or ability to unlock any stage or purchase any fictitious thing relating to any particular game.
Now, there are three types of in-app purchases-
Consumable – It is a product that can be used only once within the application, i.e., Gaming currency.
Non-consumable – It refers to any product purchased for long-term and repeated use, i.e., unlocking any gaming level or buying any virtual book, etc.
Subscription – It's a model allowing users to access premium features functionalities of a product for a limited time. This is what we are going to discuss next in detail.
Subscription
As explained above, this is one of the most in-trend monetization models and a way through which a free app brings profit, mainly employed by online newspapers and magazines, cloud services like Dropbox and SoundCloud, and entertainment apps such as Netflix, Spotify, a ride-sharing app like Uber, etc. Though the app is free to download, a user will have to buy a subscription plan to access any kind of feature which the app is mainly famous for.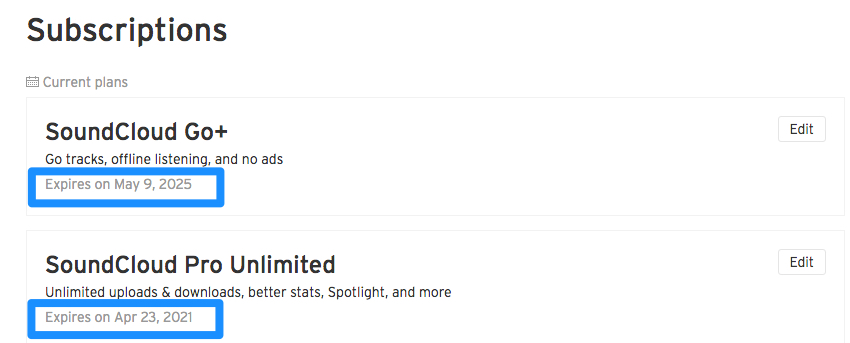 In fact, as per the report by Sweet Pricing, 5% of the overall successful apps are using this model. Though, not a money-magnet primarily, it can help you generate big bucks in the long run.
There can be many options under this model –
Monthly-based subscription
Yearly-based subscription
Per-day subscription
Major platforms like Google and Apple allow the app owners to manage subscription transactions through them. Consequently, Apple enjoys 30% of the first year's overall subscriptions followed by a decrease to 15% after a year of paid service. Whereas, Google is more generous in this regard by taking only 15% of first year's revenue.
Sponsorship
Being one of the most effective free mobile app monetization techniques, the sponsorship model is ideal for those apps having an existing strong user base and on the top of it, caters to a particular market niche. This way, you can connect with the sponsors belonging to that industry and match their brand with ads, info in the app, or even adapt the design of the app to that particular brand.
There are primarily two kinds of deals – Revenue from the app divided equally or setting a monthly sponsorship fee.
Crowdfunding
Rather a new cog in the machinery of monetization, Crowdfunding is another way how free applications make money. There are several renowned platforms like CrowdFunder, AppsFunder, Indiegogo, Kickstarter, etc that developers use for generating funds for app like vinted.
In fact, in 2017, 138 app ideas received fundings amounting between $10k-$100k on the Kickstarter platform.
Email Marketing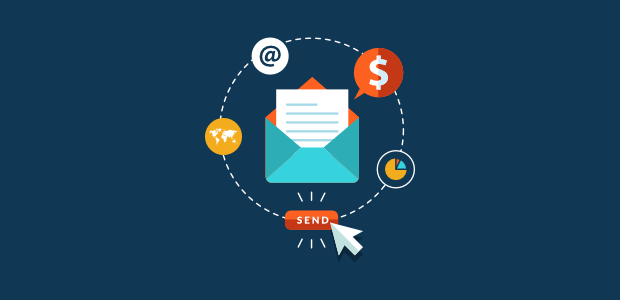 The email has been a great source of marketing to many organizations since its inception, something that also became a crucial option for every mobile app development company and app marketing team to promote mobile apps.
The process consists of accumulating user data (email address) and then sending them corresponding marketing materials to procure the interest of subscribers in the product.
Certain ways through which you could collect the email addresses are:
Asking for the email address in return for rewards (coins, bonus, etc.)
Employing third-party tools
Encouraging them to sign up via Facebook SDK
Note: Always ask for permission or inform the users before collecting any data along with stating the purpose.
Pay Per Download
Under this popular free app monetization model, an app is offered at a one-time fee charged at the time of download, giving access to all its functionalities and features, as opposed to the premium model.
Though this model ties all the profits and revenue to the number of downloads, this might not be the first choice of many app developers. The reason being, users might not feel comfortable paying for the app upfront without even getting a trial.
One way to go around it is to have an impeccable marketing strategy with exceptional app listing, press, and reviews to promote the app's features and values.
Though, there were the most popular and prominent ways to earn money via free apps, there is one more not-so-avidly-used app monetization model –
Accumulating And Selling Data
It might not be the most ethical practice, but there are many apps out in the market that earn profits on their free apps by selling their databases to third-parties. The information traded might be the email addresses, personal preferences, and searches of users, and social media accounts.
If this is something you do not support (which is excellent), you can make use of this raw data to tap into the minds of users and improve your product/services based on their preferences.
How To Choose The Right Free App Monetization Strategy?
Any app monetization strategy is deemed futile which doesn't compliment your business model. All the efforts will turn to dust if you can't procure expected results from your endeavors. This makes it prominent for you to find out which strategy would render positive results, something that we have eloquently covered in our article "Choosing the right app monetization strategy".
Free App Monetization Tools 
Here are some tools that will help you in integrating your application with one of these free app monetization models.
For Freemium App Model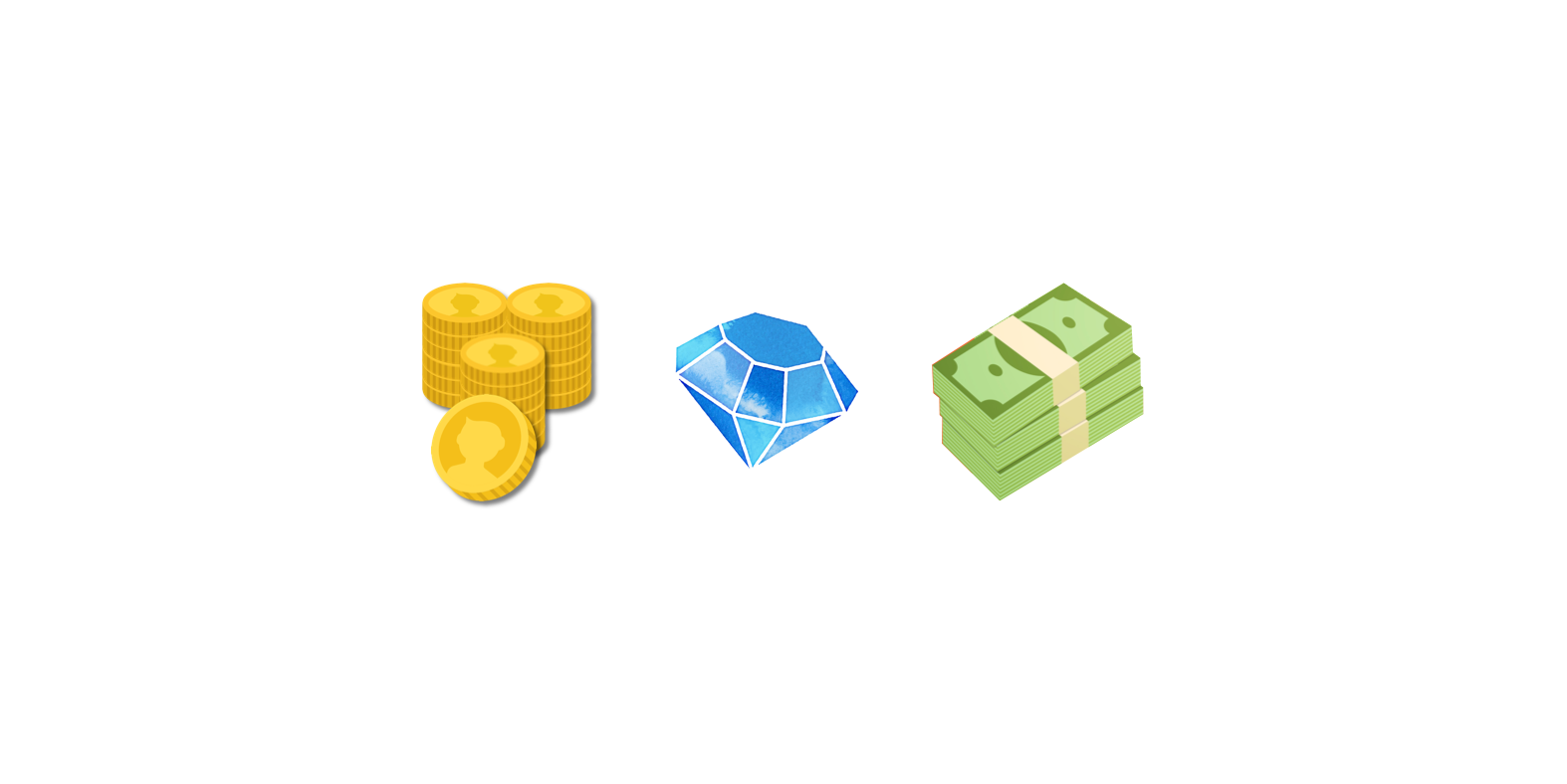 Play In-app Billing – A powerful tool by Google for every Android app development agency to easily integrate the freemium model into their app. The tool takes care of all the checkout details, negating the need for your app to process financial transactions.
Apple In-App Purchase – This Apple tool enables the users to buy the in-app content/services or subscription and treats it as a software download from the store.
AdWorkMedia – It is a perfect tool to integrate advertising methods with gated freemium tools in a system. It allows you to implement content and product lockers, provides walls and other similar monetization tools.
For In-App Advertisements
Google Admob – This tool from Google helps the users to analyze the data accumulated on the activities and preferences of customers via Google Analytics. This allows users to improve their advertisements, based on the understanding of the analysis.
Apple iAd – This poses as a great tool for users to show ads of other companies while also managing their own advertisements – all in one place.
NativeX (for games) – This tool is developed by Venture beat. It renders incredible no lag video with creative ad units for impeccable game app monetization and user acquisition.Unity (for games) – Only targeting ads for gamers, this tool displays customized ads based on each user's behavior in the game app.
For In-App Video Advertising
Vungle – It is a remarkable tool that has the SDK working on all major platforms, i.e., iOS, Android, and Windows.
Adcolony – It employs its proprietary Instant Play ID technology and buffer-free video playback in order to engage and monetize users.
For M-Commerce Purchase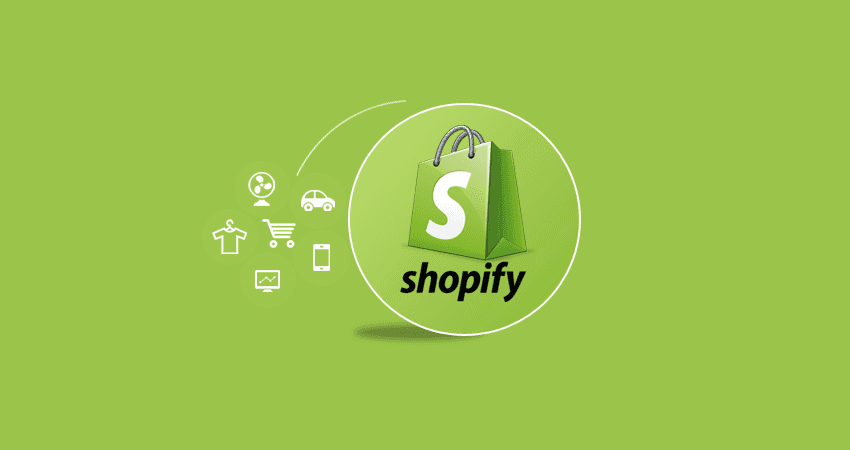 Shopify – This tool is excellent for adding e-commerce to the native app that allows customers to buy directly from within the app.
MobiCart's tool – It effectively allows the application to act as a website, facilitating the buying and selling of products.
App Monetization Mistakes To Avoid
The occurrence of mistakes is probable in the initial stages of any process, which resultantly invites blunders creating great losses. In which case, a pre-insight into these mistakes is helpful in avoiding them completely. So, here they are –
1. Not Analyzing And Targeting A Particular Niche
Understanding the geographical needs of the users is pivotal. Your app might be preferred by users from one country and not obtain attention at all from others. This is why it is important for you to study the market niche and its feasibility in relation to the location of the targeted user base. So, instead of crying over spilled milk, it is better to analyze your potential users first and then develop a monetization strategy around it.
2. Selecting The Wrong Pricing Model
A crucial part of the app monetization strategy is setting up the prices and rather a sensitive one as well. Carelessly or assumingly setting up prices can blow up in your face, obliterating everything you have worked hard for. For instance, $5 may sound fair to you for the US audience, as iOS users' average spending on mobile apps is $88 per year, but the same pricing would not work for users in developing countries. So, always make sure to study your audiences well before finalizing anything.
3. No Strategy For The Localized Version
Let's understand this via an example. Say, you are charging 1 USD from users to jump a level in the game in the US. This might be an acceptable amount for US users to pay for in-app purchases but may not appeal to users in other regions where finance is a concern. There are even some regions where the in-app app monetization model might collapse, i.e., Latin America, where users are not in the position to spend as much.
However, you can here choose another monetization strategy i.e., in-app advertisements to bring in revenues.
4. Not Having A Strategy At All
More often than not, Indie developers publish an app just for the sake of it or for fun and give no heed to making the app a lucrative business. Planning an app monetization strategy is something that should be done while the development process is on-going.
Of course, you can mix up all these models and integrate them together into your app in a tasteful and practical manner.
Conclusion
Based on our understanding of this article on "How do free apps make money", it is evident that in-app advertisements is the easiest and effective app monetization model that can be adopted for free apps along with other kinds of applications.
Whereas, other strategies such as in-app purchases, subscription, and freemium models are those that are suitable for certain types of applications, offering particular functionalities.