Artificial Intelligence can Revolutionize Your Business. The AI impact on business can help you streamline your processes across all domains in a way that every outcome is real-time and efficient.
While the world is filled with instances of how Artificial Intelligence can transform even the most traditional of the areas like Education or Real Estate, the general impression that has gotten created is that AI is for the industries and businesses that work in multi-million revenue cycle and a team size of hundreds of employees divided into the fifties of the team.
But, what we aim to achieve here today is that AI is not just a rich man's dream of expansion, it is something that businesses of all sizes can employ in their process and make themselves more efficient and over time add them into the league of the leaders – a reason why you should start your search for AI development companies.
In this article, we will look at what AI' impact on business is, how AI can fit into every single domain of your business and make it better.
Let's begin and help you understand what makes AI the need of the hour for making businesses become efficient and intelligent by looking into the role of AI in business domains.
But before we look into how AI helps businesses, let us look into a holistic level view of the benefits of artificial intelligence in business.
What Is Leading To The Growing Impact Of AI On Business?
Customer and market insights – Whether it's coming from your system matrix, social media, or web matrix, there is no limitation of the data about your customer and market. The data act as raw materials needed to make AI systems efficient, which in turn helps make crucial decisions about your business and product marketing.
Process automation – Automation of tasks that takes up crucial manpower resources is one of the biggest AI benefits in business. Across industries, businesses have been using automation capabilities to not just lower the workload on their employees but also prevent the chances of data entry issues.
Better customer experience – The role of AI in business goes beyond automation and process efficiency. Technology plays a huge contributory role in bettering the customer experience. Some of the benefits of AI in business in the customer experience front can be seen in:
Personalization
Streamlining of the purchase process
Fraud detection
Effective self-service
Real-time text, visual, and voice engagement
Now that we have looked into the many ways how AI can benefit businesses and why should businesses hire AI developers on an asap mode, the next part is to dive into the answer of how AI is changing businesses across domains. We will be looking into the use of AI in business across HR, Finance, Operations, and Marketing processes.
Impact of Artificial Intelligence on Human Resources and Recruitment
Talent Acquisition
The artificial intelligence impact on business most visible in the field of talent acquisition as compared to any other field. Artificial Intelligence is being used in a number of areas falling in the Talent Acquisition superset like – sourcing the candidates, screening their resumes, employing chatbots to engage with the candidates, and then using face recognition AI-powered software to recognize the emotion that the candidate is showing.
Employee Engagement
With the advent of NLP, chatbot technology, and sentiment analysis, it is now a lot easier for companies to analyze and get real-time feedback from their employees in terms of taking the right action. All the while answering how can AI be adopted in business.
Talking of employee engagement, one of the biggest concerns that employees tend to show on this front is in terms of them meeting their reporting managers once a year to discuss how the work is going and discuss their performance. A solution to this concern is given by Peakon, an AI-based software that enables all employees to reach their fullest potential.
HR Management
There are a number of AI products in the market today to help HRs in the management of administrative tasks. Personnel teams around the globe are now using Chatbots to answer employee queries and using Big Data to develop employee schedules, which in turn are helping businesses with prediction and meeting of demand via fair and effective staff rotas.
Career Management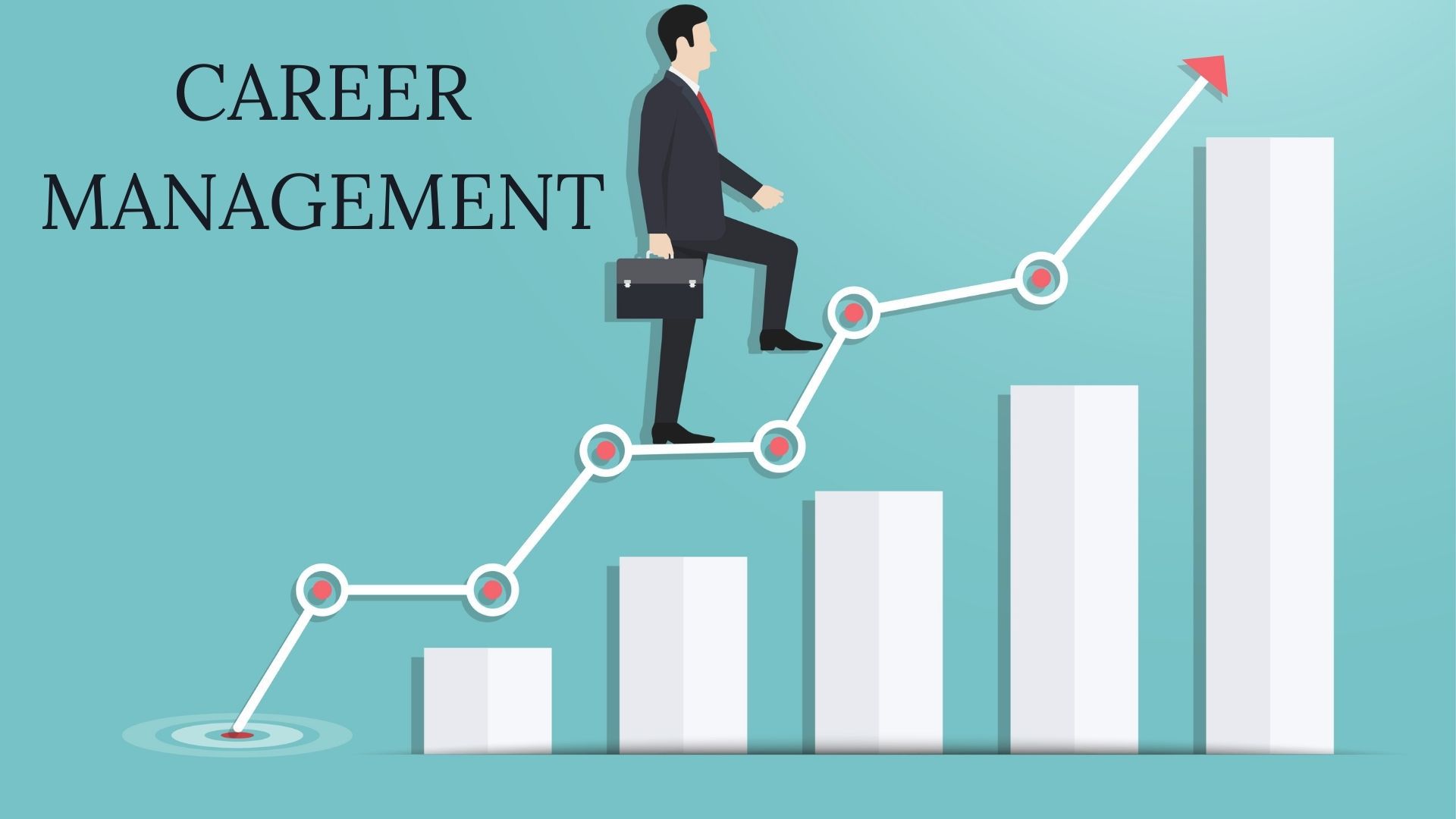 When talking of the usage of AI for learning and development, there are a number of applications that come up – career pathing, personalized training recommendation, coaching delivered by the chatbots, and manager development led by real-time feedback from the team.
An example of AI for bettering learning and development can be seen through Gweek. The platform helps improve the presentation and communication skills of the users. There is another site called Sidekick that enables confidential coaching for the employees through the medium of messaging platforms.
Performance Management
Because the AI-driven assessments happen instantaneously, in real-time (with algorithms monitoring the quotas, targets, and how they are varying on a day to day basis for every employee), it becomes a lot easier to note all the good and the poor performances instances, ultimately helping in the correct measure of performance and giving an answer to how will AI benefit business internally.
The real-time access and monitoring also help in flagging the shortcomings on a per-day basis, enabling businesses to take action before a problem worsens.
Impact of AI on Marketing and Sales
Research and Development 
Artificial Intelligence comes loaded with the ability to develop a deep understanding of a range of different industries and customer bases. By gathering and analyzing the humungous amount of data that floats about a business and market helps businesses research issues and build solutions that weren't thought of before.
In addition to automating tasks, AI can open avenues for new discoveries, methods of product improvement, and finding ways to accomplish a task better.
Customer Support

The most common answer to how is artificial intelligence used in a business environment lies in Chatbots. Deep Learning powered AI-powered Chatbots allows businesses to access the layers of data from the neural networks such as customer data and information, which have been built up over time.
When filled with real-time access to the preferences that customers come with and their purchase history, gives chatbots an edge over the human counterpart.
Content Creation

There is a chatbot for every content marketer who is bored of developing the monthly content across spreadsheets. There is a software, Wordsmith, which is known to transform a series of structured data in the written doc, with great success.
While at present the use case of AI in content creation is limited to articles having a rigorous format, there are a few agencies that have used platforms like Wordsmith for the development of content for fantasy football drafts.
Heightened User Experience
The answer to why is artificial intelligence good for business lies in this one statement – Your customers and consumers are a lot more demanding than they were ever before. They need a huge amount of products, information, and services – all at a real-time and lightning speed mode – all in one place. And when using AI, you offer all the services in one place in an instantaneous mode, which ultimately helps in elevating your users' experiences.
Another thing that AI makes possible is Personalization. By incorporating artificial intelligence in mobile app development, businesses get a chance to study the customers' preferences. AI technology makes it possible for marketers is to send personalized content in time and space that suits the customers. And there is nothing more user experience elevating in the world of marketing than personalization.
Emotion Recognition
The capability to identify human emotions is known to be the biggest challenge for an AI – a question that is solved by the answer of how is AI helping businesses. When an AI-powered Chatbot when backed by the NLP facility can gauge when someone is getting frustrated and can adjust its offering and tone automatically – by either giving them a discount or forwarding the call to a human consultant.
Sales Forecasting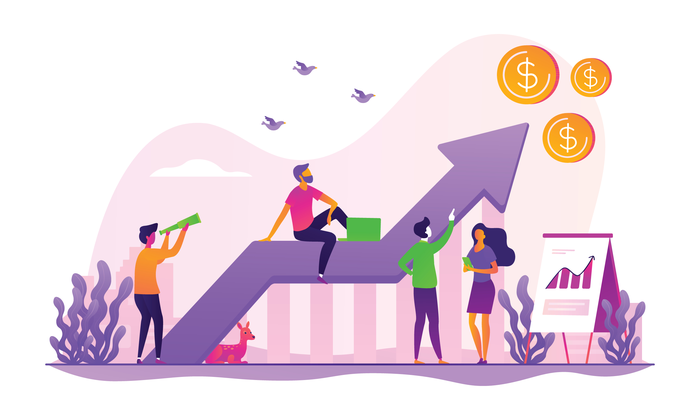 Prediction is a forte of Artificial Intelligence. By analyzing the past sales performance and trends, it can help predict what would the sales figure be this time around or what deals would work and which won't. Ultimately, an inclusion of predictive AI in app development made around the sales domain will help the sales professionals plan their tactics between upselling and downwelling based on qualified data coming in from their past trends.
Optimization of Lead Generation
Rather than someone from your sales team going through the potential clients' on Google, or social media, you can incorporate Artificial Intelligence to review them for you.
In addition to reviewing the prospects, you can use AI for two more crucial sales tasks: A. To identify the right job title and brands to target and B. To analyze sentiments made on competitor's sentiments made on email or social media. It means that AI-powered intelligent mobile apps can help identify the unhappy set of clients while giving you insights into whether the client is unhappy with the service they are getting from the competitor or are seeking something new from the market.
When you get a database of prospects who are unhappy with the service they are being offered by someone else, the probability of your closing the deal by offering them what they need, increases by manifold.
Impact of Artificial Intelligence on Finance
Accounts Payable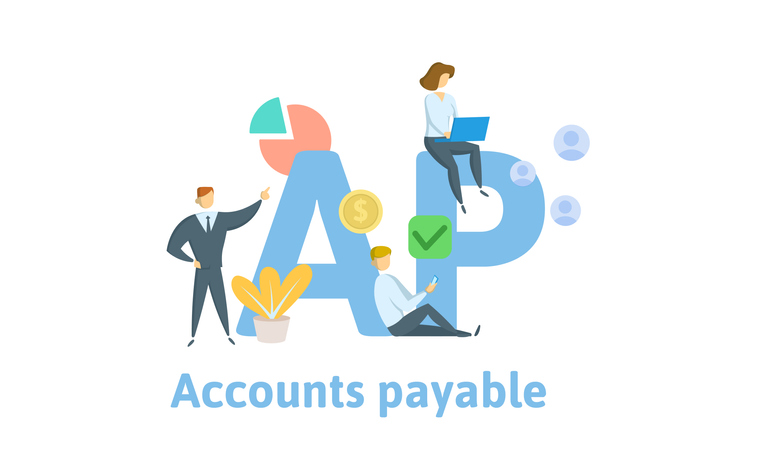 There are a number of AI-based invoice management system that makes invoice processing a lot more streamlined because of the digital workflows which are implemented. To achieve this, the machine learning algorithms are designed in a way to learn accounting codes that are appropriate for invoice creation and management.
Supplier Onboarding
Through the combined power of Artificial Intelligence and Machine Learning, AI development companies can help businesses shortlist suppliers on the basis of their tax information and credit scores and set them in systems without any human intervention.
Procurement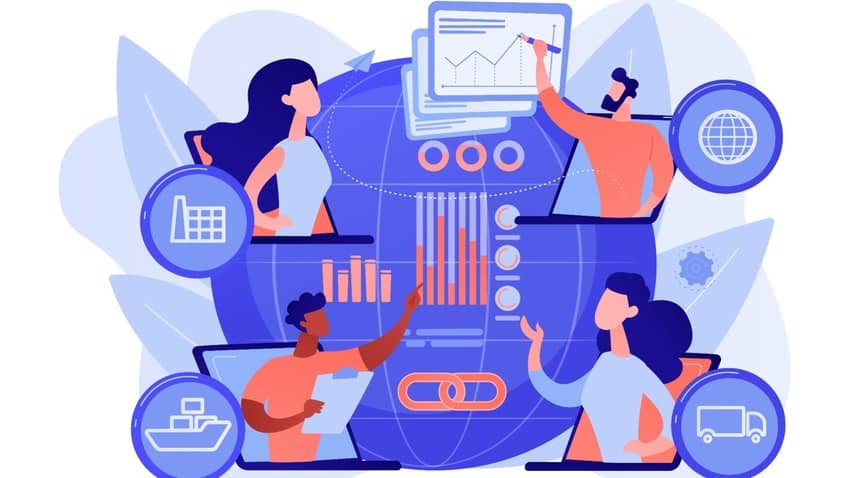 The purchase and procurement process of organizations is generally filled with a lot of paperwork and make use of different files and systems which more often than not are not compatible with each other. By taking the help of the combination of APIs and AI to integrate and process the unstructured data through AI powered mobile apps, the procurement process will become a lot more paperless and would call for less human intervention.
Audits

The digitalization of the audit process helps in increasing security by allowing a digital trail of when the file was accessed and by whom.
Using Artificial Intelligence, auditors will get real-time access to the digital files, thus removing the need to search the file cabinet for documentation – something which not just lowers the time gap in getting access to the information but also makes the whole process a lot more efficient. To make your audit process intelligent, you should get in touch with an AI app development company that specializes in the whole powered Audit processes.
Expense Management
Review and approval of expenses in a way that it is ensured that they are compliant with the organization's policies is a time-consuming task for any accounting team. While though AI, people can employ machines to read the receipts, audit the expense, and then alert the finance team in case there's any discrepancy.
Impact of AI in Operations Management
Log Analysis
Analysis of log is the biggest use case of AI-powered Operations. Every layer of the stack – operating system, server, hardware, and applications – leaves traces of data stream which can be gathered, stored, processed, and then analyzed by the Machine Learning algorithms. The data then is used for performing root cause analysis of events.
By incorporating the power of AI in Log Analysis systems, businesses can find lacks in the system even before a failure happens, marking a use case of AI benefits for business.
Capacity Planning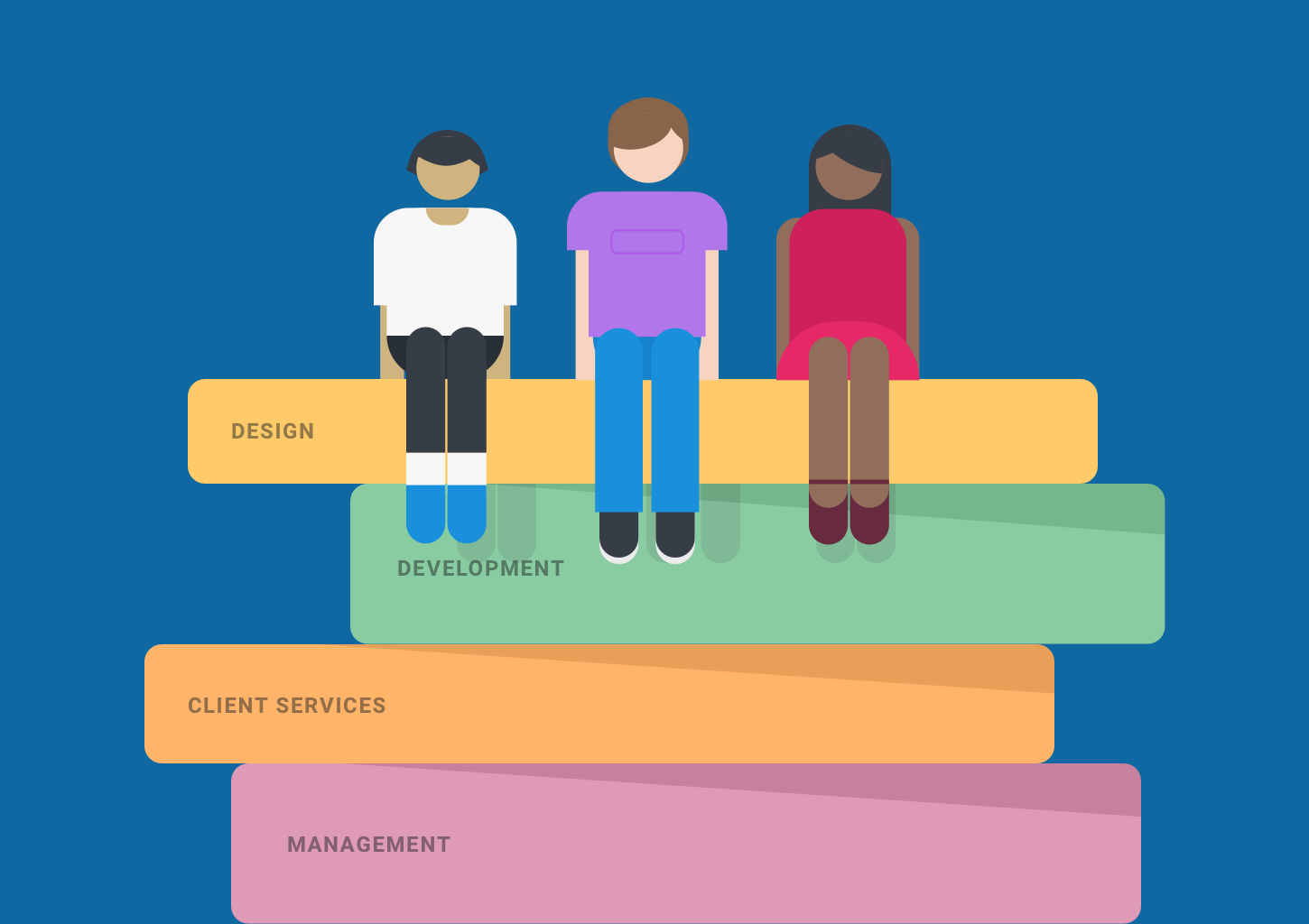 IT Architects spend a lot of time planning the resource needs of the applications. It can be very challenging for them to define server complications for the development of a multi-tier, complex application. Every physical layer of application should be matched with CPU cores, the amount of storage capacity, ROM, and the network bandwidth.
Artificial Intelligence comes in handy here by helping architects define the right specification of the hardware or for selecting the right instance type in the public cloud. These algorithms tend to study the present deployment and performances for recommending an optimal configuration for every workload.
Infrastructure Scaling
Auto Scaling can be configured to be reactive and proactive. Under the reactive mode, the monitoring infrastructure will be able to track the key metrics like memory usage and CPU utilization for initiating scale-out operations. And when load returns to normalcy, the scale-in operation takes place bringing the infrastructure back to its original form.
In the proactive mode, admins schedule scale-out the operation before an event.
One of the AI benefits for business lies in the fact that through Artificial Intelligence, IT administrators can configure the predictive scaling which learns from previous usage pattern and load conditions. This way, the system becomes intelligent to decide when it should scale with no mentioned rules. This new mechanism complements capacity planning through adjustment of runtime infrastructure needs.
Cost Management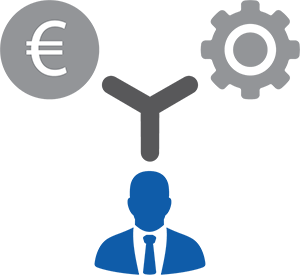 Assessment of infrastructure cost plays an important role in the IT architecture. And when you work with a public cloud mechanism, the forecast and cost analysis becomes a lot more difficult and cloud providers tend to charge for a number of components like – VMs usage, storage capacity, external and internal bandwidth, API calls made through apps, and IOPS.
Through the analysis of workload and the usage patterns, Artificial Intelligence can estimate the cost of infrastructure by offering cost breakup around a number of applications, components, subscription amounts, and departments – something which would help the operation unit in securing the IT budgets accurately.
Performance Tuning
Once the application gets deployed in the production, a good amount of time is then spent in tuning the performance, specifically in the case of the database engines which deal with a good amount of transactions as they experience the most reduction in performance over time.
By analyzing logs and time utilized in attending to tasks like processing of a query or responding to request, Artificial Intelligence algorithms developed by a sound AI software development company can offer an exact fix to the issues. It comes very handy in augmenting log management through taking respective action in place of escalating issues to the operations team, which have a direct impact on the cost of support and on running the enterprise IT help desks.
Building Maintenance
The last point in our list of the benefits of AI in business operations is the help it offers with building maintenance. The technology can help facilities managers better the energy use while keeping their occupants' comfort into consideration.
One example of this can be seen in the building automation services that an AI development company offers. In this, AI is merged with IoT to help manage the buildings' equipment, light, cooling/heating system, etc. in addition to using computer vision for monitoring the building.
So here were the four domains which are considered to be the pillars of any business. The domains that the AI development services providers believe can have a massive impact on and can make more efficient. If you too wish to reap the benefits of AI by making your processes efficient, streamlined, and high revenue-generating, contact our team of AI Developers today.