Who doesn't know about Blockchain? Blockchain technology which was earlier seen as the driving force behind cryptocurrencies has now entered into every business vertical and process. The technology has transformed the complete economy and made it imperative for everyone to look ahead to a decentralized future. It has come up as a major disruptive emerging constituent of the contemporary internet-enabled era of technology.
But, what's more interesting is that this technology has proven to hold the potential to be the catalyst for other technologies. Aka, help other technologies bring out the best of their possibilities.
Now while, we have looked into how it helps Artificial intelligence in our blog, titled: Blockchain and AI – What happens when the technologies merge, let's talk about the alliance of blockchain and IoT, aka, Blockchain of Things here.
To start with, let's take a quick recap of what the terms 'Blockchain' and 'Internet of things' mean.
In a hurry? Jump directly to –
A Brief Introduction to What is IoT and Blockchain
IoT challenges that blockchain resolves
Use cases of Blockchain in IoT
10 Blockchain of Things Projects Transforming the World
Challenges Associated with Merging Blockchain and Internet of Things
A Brief Introduction to What is IoT and Blockchain
When talking about the Internet of things (IoT), it is basically an ecosystem that connects digital devices and objects to each other for interacting and transferring information in real-time, and that too without any human intervention. The technology is gaining huge momentum in the market, a result of which is that it has been predicted that there will be around 75.44 Bn IoT-connected devices worldwide by 2025.
Likewise, Blockchain is termed as a shared digital ledger that records all transactions in public/private peer-to-peer networks, such that every member of the network can access the records but can't change them anonymously.
Now as the definition of the two trending technologies is cleared to you, let's look at what challenges the IoT ecosystem is facing and what are the benefits of merging Blockchain with IoT.
IoT Challenges that Blockchain Resolves
Despite the growing advancements in this ecosystem and businesses & investors showing an interest in learning about IoT trends, the market is still suffering from various issues. A few of which are as follows –
1.  Poor security
IoT enables multiple devices to access, exchange, and share data within the ecosystem. However, in the absence of human supervision and any authentication standards, it becomes much easier for hackers to hack any of the devices and use them as an entry point in the network and steal private and confidential information. In other words, the following types of security concerns are possible to exist-
Software attacks – The connected device is infected via some kind of malware such as viruses.
Physical devices attack – This involves unauthorized device control.
Network attacks – Here, wireless vulnerability and denial of service attacks are considered for ruining the IoT ecosystem.
Encryption attacks – Activities related to password cracking are brought into practice in this scenario.
Blockchain, in this scenario, helps with keeping a real-time track of the history of all the connected devices and sensor data, checking for content duplicacy from harmful data sources, and providing consensus algorithms into the process to ensure identity verification and security advantages.
What's more, blockchain acts as a decentralized database, making it difficult for anyone to gain access to sensitive information by hacking a particular centrally controlled system.
2.  No liquidity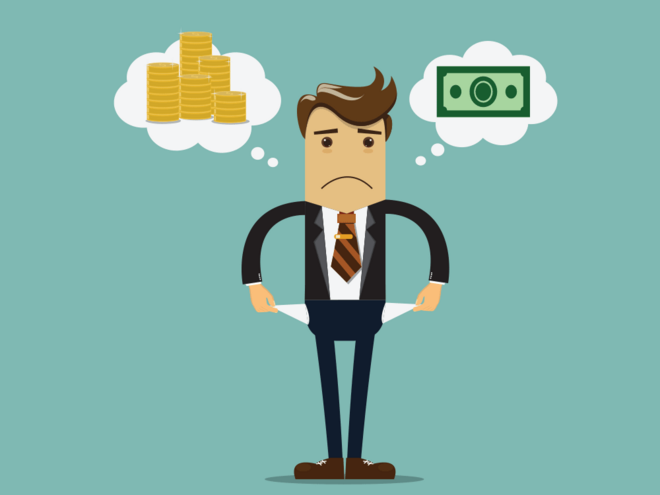 Though IoT has come up with innovative ways to make communication possible between industrial and domestic appliances, devices, and machines, the technology is still naive in terms of empowering machines to order their own replacement supplies and parts. This is yet another area where the potential of cryptographic blockchain for IoT can be applied.
3.  Lack of trust
Another challenge prevailing in the IoT marketplace is lack of trustability.
Since every digital device can connect in the IoT network and gain access to information independently, there is a higher risk of collusion and distrust. The top IoT development companies fill this gap and add trust to the ecosystem with the involvement of blockchain in the IoT ecosystem. Aka, the technology having the characteristics of transparency, immutability, and decentralization.
4.  Lower scalability
Since IoT systems operate via centralized architecture, it is becoming increasingly tougher for one to connect billions of devices into the same network. An impact of which is rise in network issues and hacker attacks.
Blockchain technology, here, introduces smart contracts in the networks that enable devices to function anonymously and securely by creating agreements that executes only when a specific task is completed.
5.  Higher processing overhead cost
Currently, various third-parties are being asked to check and authenticate each micro-transaction to ensure security in the IoT network. This is not solely a time consuming process, but also an expensive affair.
Blockchain-based smart contracts mitigate these challenges by introducing the power of automation and eradicating the third-parties dependency.
Now while we have studied what Blockchain means to IoT, let's take a look at some of the Blockchain of Things applications across industries.
Use Cases of Blockchain in IoT
1.   Supply chain and logistics
As you might have been already aware of, a global supply chain entails many stakeholders like brokers and raw material providers, and multitude of payments and invoices. This makes the process complicated, time consuming, and with less-to-no transparency. Besides, the risk of delivery delays is also common.
Here, the adoption of blockchain in the supply chain management process introduces transparency, ease of payments, and saves time & cost by removing intermediaries and decentralizing the ecosystem. The technology empowers the businesses to enjoy a secure data exchange and a tamper-proof repository for cargo documents and shipping events, eventually resulting in less delays and frauds.
Whereas, IoT enhances traceability throughout the shipment process by empowering machines to share details in real-time across the network.
This way, the combination of Blockchain and IoT (aka Blockchain of Things) helps companies cope up with the challenges related to supply chain and logistics.
2.  Smart Homes
Various smart home organizations are embracing Blockchain technology to make the data gathered and shared by smart devices immutable and prevent the risk of hacking.
They are also turning towards the idea of collaborating blockchain and IoT technology to provide users with an opportunity to share specific areas and devices with others safely and securely with giving them access to everything. For example, Comcast employs a permission-based ledger that enables smart home product users to grant access permissions remotely to others from their devices, such that these permissions can be revoked at any point of time. This could be particularly useful in situations like giving a virtual key of your house to a friend.
3.  Healthcare and Pharmacy 
Another industry that is revolutionizing with the adoption of Blockchain and IoT is Healthcare and pharmacy. The two technologies are helping the industry mitigate their traditional challenges like lack of data security, longer waited time, data inconsistency, and higher attached cost.
While the former technology eases the clinical research and drug development, supply chain management, and patient medical verification impact by introducing the power of decentralized distributed  ledger and immutability of data, the latter ensures end-to-end connectivity and data sharing in real-time.
Likewise, Blockchain speeds up the processes by replacing third-party intermediaries with smart contracts. Whereas, IoT makes it possible for healthcare practitioners and pharmacists to get familiar with any uncertain medical signs and prepare for new chronic diseases quickly and efficiently.
4.  Automotive
Automotive is also one of the business verticals experiencing the impact of blockchain on IoT. The industry depends on the two disrupting technologies to leverage a wide range of benefits such as –
The two technologies are easing the process of finding a vacant space for parking and is automating the payments via crypto wallet; making it termed as smart parking.
Using RFID tags, car manufacturers are finding it easier to ensure proof of provenance for the spare auto parts and track the exact location of any particular car in the IoT-connected world. Whilst, blockchain is helping with storing and sharing this information globally in the form of a public distributed ledger.
Blockchain of Things (BIoT) is also making it possible for customers to claim for insurance immediately and effortlessly using the power of smart contracts.
Learn more about the use of blockchain and IoT in the automotive industry via this video –
5.  Fintech
Again, Fintech is also experiencing a significant change in its working environment with the advent of Blockchain and Internet of Things.
When talking about the role of Blockchain in Fintech, the technology is helping with reducing paperwork, making data immutable and publicly accessible, performing transactions in the form of cryptocurrencies, identifying money laundering issues, and much more.
At the same time, IoT is changing the fintech scenario by offering a myriad of benefits such as immediate support and personalization services, introducing smart banks and ATMs, enhancing spending visibility, and assessing risk related to insurance and loan. An example of this happening is Hyundai, who showcased its ad in IIFA, is developing a platform where Blockchain supports the payments that happen between the devices, making the web of devices immune to hacking and malware attacks.
6.  Sharing economy
Another industry that is gaining a huge momentum on integrating IoT with blockchain is the sharing economy.
The technologies are enabling companies to consider each property and device, be it house, car, washing machine, or bed as an IoT-connected device and share or sell on lease to others in the network without involving any third party intermediaries. Something that you will be able to understand better by looking into the working of Slock.it, a real-life use case of blockchain and IoT in the sharing economy.
With such potential, the Blockchain of Things (BIoT) market is growing exponentially. It was recorded to be valued USD 113.1 Mn in 2019 and is anticipated to be worth USD 3,021 Mn by 2024, growing with a CAGR of 92.92% during the forecast period.
Seeing this, if you are eager to harness the power of the convergence of blockchain and IoT in your business, it is likely that you wish to come across some existing projects so as to be fully sure about the investment.
Taking the same into consideration, let's take a look at the existing projects working with the alliance of blockchain and internet of things.
10 Blockchain of Things Projects Transforming the World
IOTA
Waltonchain
IoTeX
Ambrosus
IoT Chain
Moeco
Power Ledger
Atanomi
FOAM
Chain of Things
Now as you know the types of BIoT projects ruling the marketplace and the type of competition you are going to face, it is obvious that you would be eager to connect with a reputed blockchain app development company and enter this space.
However, it is not easy as it seems. When talking about merging the two most disruptive technologies into the traditional business model, developers face various challenges that often delays the process or demands higher fundings.
So, with a motive to make you aware of those challenges and support your development team in the right way, let's wrap up this article focusing on the same.
Challenges Associated with Merging Blockchain and Internet of Things
1.  Scalability
The foremost challenge being faced in Blockchain and IoT convergence is the ability to scale the requirements of services over a dynamic network of devices. The consensus mechanisms followed by the blockchain technology saves us a lot of time and offers services like information neutrality, authentication, and fault tolerance. However, it also leads to issues like unsustainability of processing a wider network of nodes for every transaction, limited bandwidth, cloud-based architecture, and traditional data storage structures.
2.  Varied Processing Time In an IoT ecosystem, a wide range of devices with varied computing capabilities operate. These devices have different potential and thus, run the encryption algorithms at differing speeds. This makes it difficult to maintain a particular processing power consumption and time.
3.  Wider Storage Requirements 
Blockchain technology reduces the need for a central server to store transactions and device IDs. However, it demands storing data on the nodes, which increases the size of the ledger. This makes it difficult for smart devices to manage the data.
4.  Legal Issues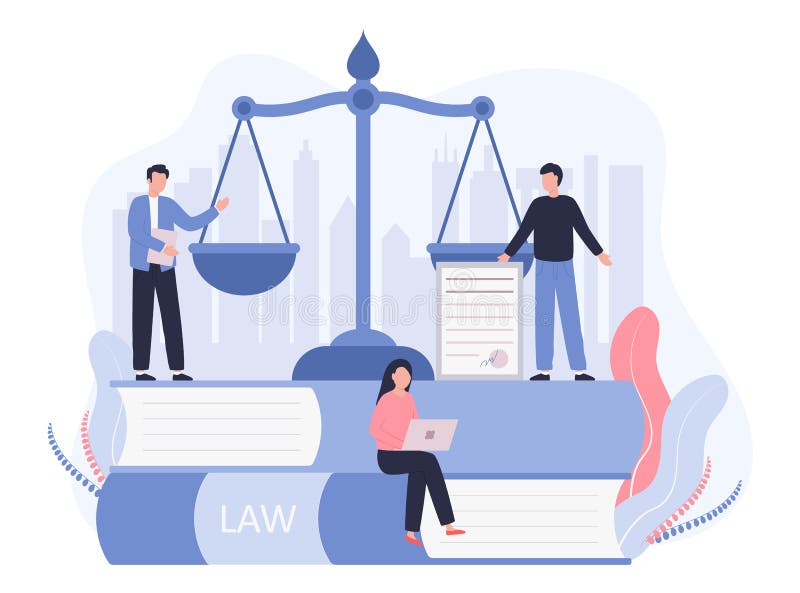 Since the convergence of blockchain and IoT is still a new territory to explore, IoT manufacturers and service providers have to follow certain legal compliances. This is yet another challenge that scares off various businesses from introducing blockchain into their IoT-powered system.
5.  Interoperability
Another challenge faced during the blend of blockchain and IoT is interoperability. This is so because the integration of private and public blockchains, maintenance of common standards for compliance, and integration of multiple open source platforms is still not possible.
6.  Security
Blockchain-based architecture serves the world with a promise of data security. However, it is still challenging to meet other blockchain for IoT security parameters like privacy, authentic identity and prevention of data theft, unless a new design consideration is considered.