Let's be honest! We all want to live in a world where our finances are managed judiciously and our money is being saved automatically. Earlier people used complex accounting systems, today's world is way more simple because a finance app can save the day. Why worry when there is an app for everything?
According to Statista, total transaction value in personal finance is expected to show an annual growth rate (CAGR 2020-2024) of 25.0% resulting in a projected total amount of US$1,715,072m by 2024. This, in turn, is bringing the global personal finance management market on a growth spurt.
I am well aware of the fact that there are a number of such finance apps in the market today but I am here to guide you about your personal finance app idea. With the right approach, you can easily join the market leaders. So let's get on to business, shall we?
What is personal finance?
In simple words, personal finance entails all the financial decisions and activities that an individual makes. It is all about planning your financial short term and long term goals for example, buying a new car, investing in a new home, saving for your child's education or planning your retirement. Certainly, it depends on various factors like your income, lifestyle, expenses, individual goals etc.
The sector is an amalgamation of multiple Fintech categories that bring the best of the domain on users' fingertips.
With consumers getting more conscious about their earnings and savings, personal finance apps are gaining traction in the market; making both investors and startups look ahead to developing a personal finance app.
Personal finance management mainly constitutes of:
Budgeting
Planning
Taxes and insurance
Saving
Investing
Keeping emergency fund for future
Financial literacy is very important in order to make the most out of your income and savings.
What is the role of a personal finance app?
Finance apps make your life easier by helping you to manage your finances efficiently. A personal finance app will not only help you with budgeting and accounting but also give you helpful insights about money management. It gives users various investment options, tax advice, insurance inputs and above all, a proper security system. The extensive role of a personal finance app makes them a key part of the Fintech trends list.
Types of finance apps
There are many market leaders when it comes to finance apps but we can roughly divide it into two main categories – simple apps with manual data entry process and complex apps with automated entry process. Let's dig a little deeper!
1.  Simple finance apps
As the name suggests, these are the simplest apps to track income and expenditures. These apps generally work on manual information inputs.
Pros:
The risk factor is zero since no bank accounts are linked to these apps.
These apps are very cheap when it comes to the personal finance app development process.
Cons:
The human error rate is high because of the manual data entry process.
The entire process is time taking.
2.  Complex finance apps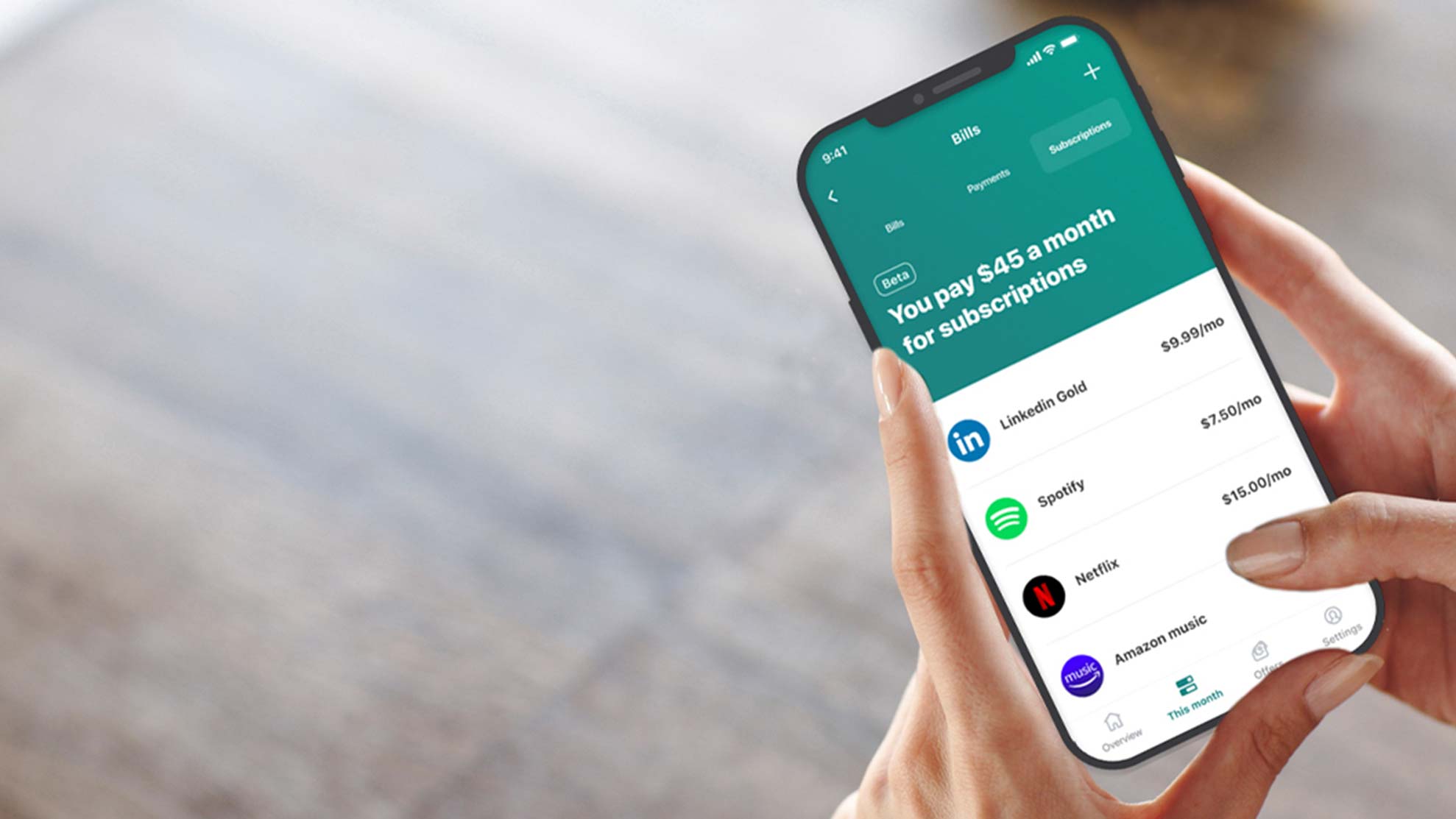 The complex finance apps are more advanced. They allow users to link their bank accounts and cards, through which data is synchronized automatically.
Pros:
These apps are generally a lot more all-encompassing. They allow users to perform a series of tasks in place of a limited few.
The efficiency of complex finance apps is high since they save valuable time for the user.
Real-time transaction updates so the user is always conscious about the money management process.
Cons:
The cost of the development process for these apps is generally high.
It is important to invest more on security since the app deals with confidential and crucial data.
Key financial app features to make your finance app a big hit
1.  Account integration
Make sure your financial management software accumulates all financial accounts of the consumer, for example credit cards, debit cards, loans, mutual funds, etc. Your finance app should be a one-stop solution for everything related to or required for money management.
2.  Security
With such confidential details and credentials comes great responsibility. This is one of the key lessons that businesses can learn from Fintech companies. Creating a finance management app is one thing but making a secure one is completely a different story. There are many technologies that can help keep your money less vulnerable and more secure. Some of these technologies are listed below:
Biometric security measurements: It involves unique characteristics of a person, such as voice or fingerprint patterns. With biometrics, it can be extremely difficult for someone to break into your money management app.
Multi-factor authentication: This adds on an extra coating of security.  Two-factor authentication process makes it even harder for attackers to gain access to a consumer's sensitive information.
Real-time alerts: It is important that your finance management app notifies users in real time. Customers develop great confidence when they know for a fact that they will receive a notification if anyone is trying to access their account or personal information.
3.  AI algorithms
There are many ways AI is reforming the mobile app industry in terms of user engagement and developer app revenue. Artificial intelligence algorithms will help you personalize the user experience. Let's discuss how AI can make personal finance management more effective.
AI will help you incorporate expenditure categorization. This will aim to classify the cost spent on a specific category for example, medical, entertainment, groceries, investment, etc.
AI also looks into expenditure analytics, which automatically updates and provides you with data visualization of your money spent on each category.
4.  AI chatbots for useful advice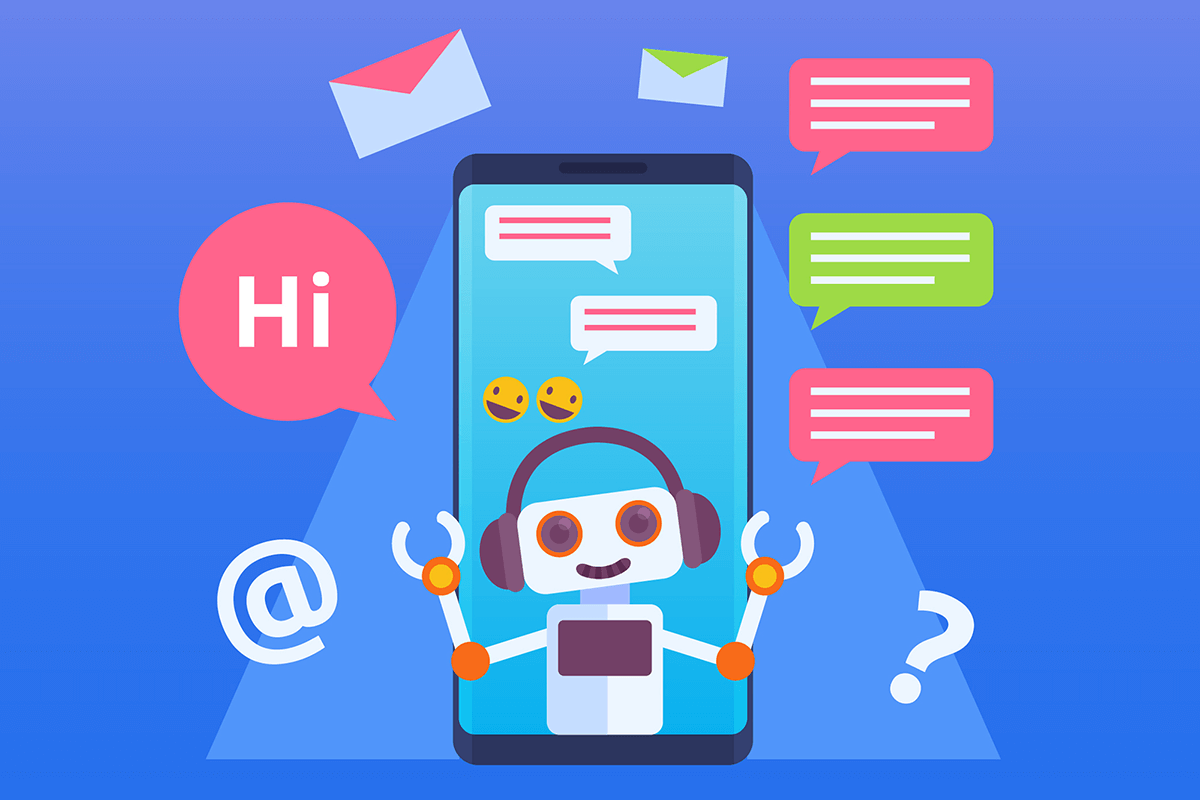 AI chatbots provide access to all of a customer's data. Further the app can analyze and provide suggestions. The solution can keep track of the spending habits, give insights into the credit scores, manage budgets etc. This enables AI-based recommendations which ultimately helps with efficient money management. The AI-based customer service chatbots are imitating human interactions and providing them desirable information/result in no time.
5.  Real time spending and tracking
A money management app should help consumers track their expenditure. This feature will come in handy since the users will save both time and money. It is important that the consumers do not have to switch apps to track where they are spending or investing their money, it should be effortlessly done on a single platform.
6.  Simplicity
No one is fond of complex procedures in a money management app because it involves crucial details. You should keep the 3 clicks rule in your head, that is, 3 simple taps should be enough to lead the consumers to wherever they want.
7.  User experience
Most of the developers build an app without focusing on the design. This ultimately leads to the app's downfall. The balance between app functionality and design is hard to maintain but is a necessity.
The design of a financial planning application must be extremely user-friendly to better customer satisfaction. To develop an efficient application with amazing user experience, you must know the target audience and where their preferences are. Not only this, you should definitely think as a user.
The user experience of your app will be a deciding factor for the consumers if they want to use it or not. Make sure your financial management software is easy to use and navigate. This will ultimately lead to business growth for your startup.
8.  Constant customer support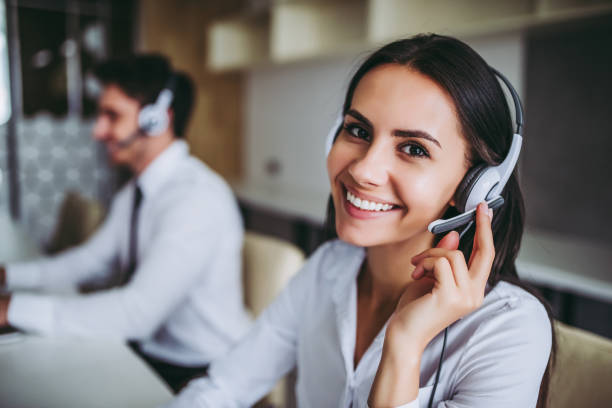 24*7 customer support is of great importance. Customer support in different languages will get you a global clientele and keep your customers loyal.
9.  Alerts and notifications
It is one of the most significant features for a finance app. Notifications can help consumers in case of:
More expenditure
Low balance in the account
Upcoming bills to be paid
Great deals for investment or savings
Additional features that can help you in making a superb finance app
Here are some advanced features for your personal finance management app.
Currency converter
In-app general calculator
Credit score calculator
Tax calculator
Shopping list
I think you might also want to know about the teams involved in developing a personal finance application. You think, I deliver! Here you go!
Make sure your financial app development company should have a team of:
Business analysts
Product owners and managers
QA testers
How to monetize a personal finance app?
It is hard to associate the term "free" with "revenue", right? Now that you are providing fintech services to your customers, how will you make money? Let's probe how to earn money from your Fintech app further:
In-app purchases: You can allow users to utilize basic features of your app for free and you can keep the premium features in the paid version. Premium features can include the advanced version of the basic ones and of course, some new functionalities will always be appreciated by the consumers.
Integration with third party services: Grant consumers to use third party services that are relatable to your business. This will expand the usability, functionality and audience of your app simultaneously.
In-app ads: Earning money through in-app ads is the easiest way to make money! However, my suggestion to you is, make sure that too many banners don't pop-up too frequently in your app. That is just a huge turn-off for the user.
End note
As you have understood that there is a demand for financial application development in the market. Now, you have a basic idea about how to build an app with key features and monetize it. So, if you have an idea and want to conquer the market with it, reach out to a fintech app development company to build it. It is the right time to hire a development team of agile ninjas and skilled developers and designers to bring your idea to life.