For business communications, your first choice of getting in touch is likely to be email. It's quick, easy and unlike the many messaging apps, everybody has it. You can send it internally and externally, attach documents or add links and use it for all manner of purposes. For a business, an own-domain email address is essential. However, while there are plenty of email services you can use, not all of them are the same. Here, we'll explain what things you need to look for when finding a business emailhosting provider.
As virtually everyone has an email address, email has become a popular tool for cybercriminals. Aside from the mountain of spam that can clog up your inbox and waste hours of your employees' time, emails are used to defraud, to phish, to spread malware and to ransom computers. For businesses, not only is there the threat that comes from receiving, opening and acting on these emails, there is also the potential of unknowingly passing on malware to recipients, including your customers, from an infected computer. In addition, some cybercriminals may send fake emails in your company's name to try and scam your customers.
All of these threats can have damaging consequences for your business and its reputation; that's why you need solutions that will minimise the security risks. These include email scanning and filtering tools that detect spam, phishing and malware, preventing them from arriving in your inbox and stopping infected emails being unwittingly sent. Also, look for emailsigning certificates that both verify the legitimacy of your outgoing emails to customers and secure its contents, including attachments, by encryption. You should also look for email backup services that ensure your communications are never lost and can be easily restored.
For businesses that need to comply with regulations like GDPR and ISO, you may want to consider enterprise-level email. This detects, alerts and blocks sensitive content from being sent, as well as archiving emails and providing powerful auditing tools.
2. Reliability
The sending and receiving of timely communications are vital for companies. When your phone call ends with, 'I'll emailit now,' or your website tells customers, 'Check your inbox', most people will sit waiting for the delivery. When it doesn't happen, it leads to disappointment and sometimes to the loss of business. Companies cannot afford their emails to be hosted on unreliable servers that frequently go down. As a minimum, you should look for a guaranteed 99% uptime and, if needed, choose enterprise email that offers 100% uptime.
3. Accessibility
Whether you are sending or receiving, email should be easy. You should be able to access it in the office or on the go, on computers or mobile devices and via both web portals and email clients such as Outlook. You should also have the option of using both Pop3 and IMAP access. What's more, your email should be synced so that everything is available on all devices.
Make sure that your hosting provides the level of accessibility your business needs, especially if you have remote employees who need to send and receive away from the office.
4. More than just email
Email services should do much more than let you send and receive communications. They should also provide you with the ability to manage your contact lists, calendars and tasks, share files securely and fully integrate with clients like Outlook. This valuable suite of features makes it easier for your business to communicate and for employees to collaborate and manage their schedules or projects.
5. Adequate storage
Whether it's for compliance or future reference, many of the emails we receive, together with their attachments, will be kept in our inboxes or archives. Over time, the amount of storage you will need increases, especially if you regularly send or receive large attachments.
It is important, therefore, that you choose a provider that offers email packages with gradually increasing storage. This means, as your storage needs grow, you can upgrade to a larger package without having to migrate your email to a new host.
6. Enough email addresses for your needs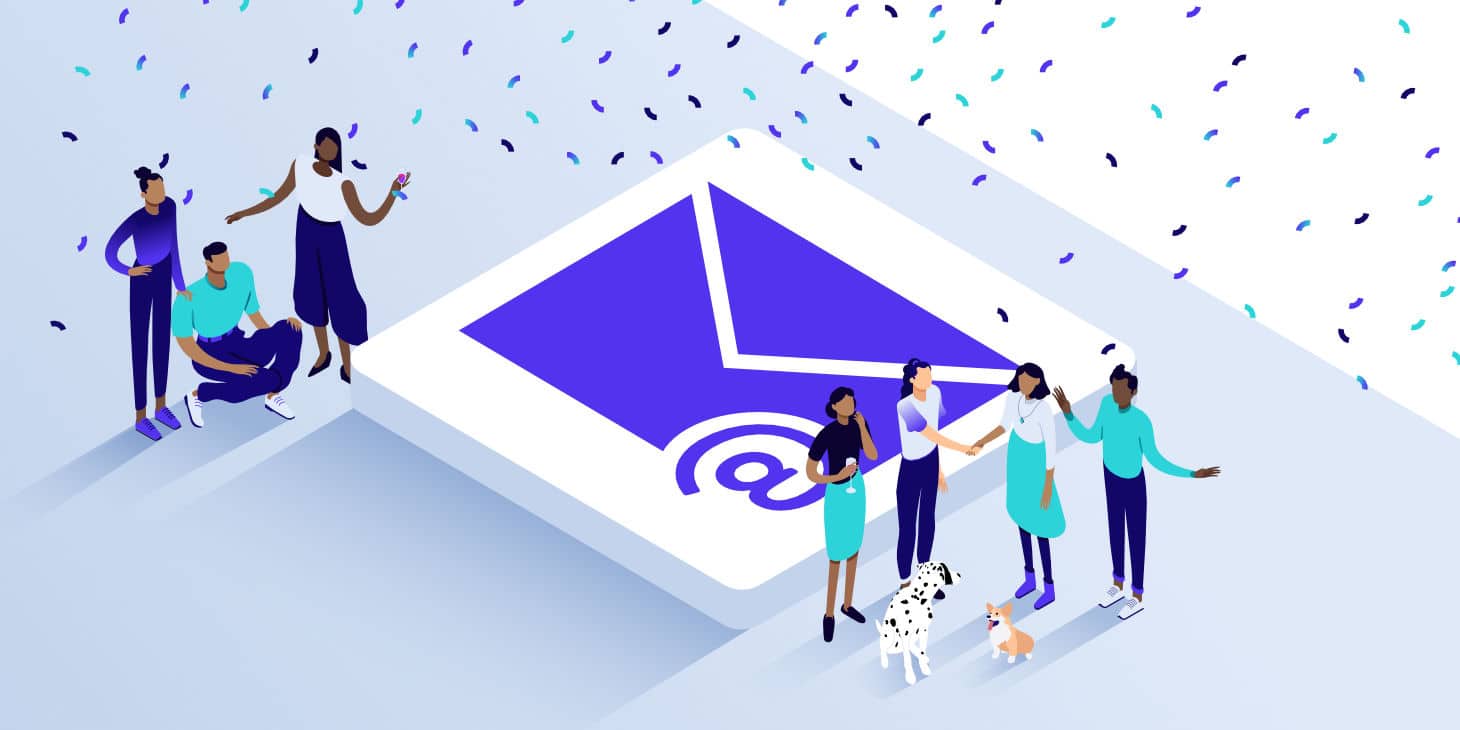 Even very small companies often need multiple email addresses, some for individuals, some for departments (e.g. sales@) or some for specific purposes (e.g. info@ or newsletter@). You will often find various options available from email providers; at Anteelo, for example, our packages range from a single email address to unlimited addresses, so as your company grows, you can upgrade when it is appropriate to do so. Make sure you choose a host that provides packages which offer you enough addresses for your current needs and the flexibility to grow.
7. Easy management
Another consideration is the ease at which you can manage your email service, carrying out such tasks as adding or deleting email addresses or configuring your account settings. The quality of the control panel you use for this purpose is key. Control panels like cPanel and Plesk are ideal for this purpose, enabling you to manage your email from the same interface as you run your website and offering a suite of tools to improve the email service. cPanel, for example, can compress email on delivery, helping minimise the amount of storage you need.
8. 24/7 technical support
As email is essential, it is critical that, should you encounter any problems or need assistance, support is available 24/7. Check carefully that your email provider offers technical support, not just customer service, so that you can be confident an expert can help you out there and then.
Conclusion
Businesses rely on emails to deliver their services. Being almost universally used, they are necessary for both internal and external communications. Choosing the right email hosting solution is crucial to ensure you have a secure, reliable and fully featured service that is accessible, flexible and easy to manage.