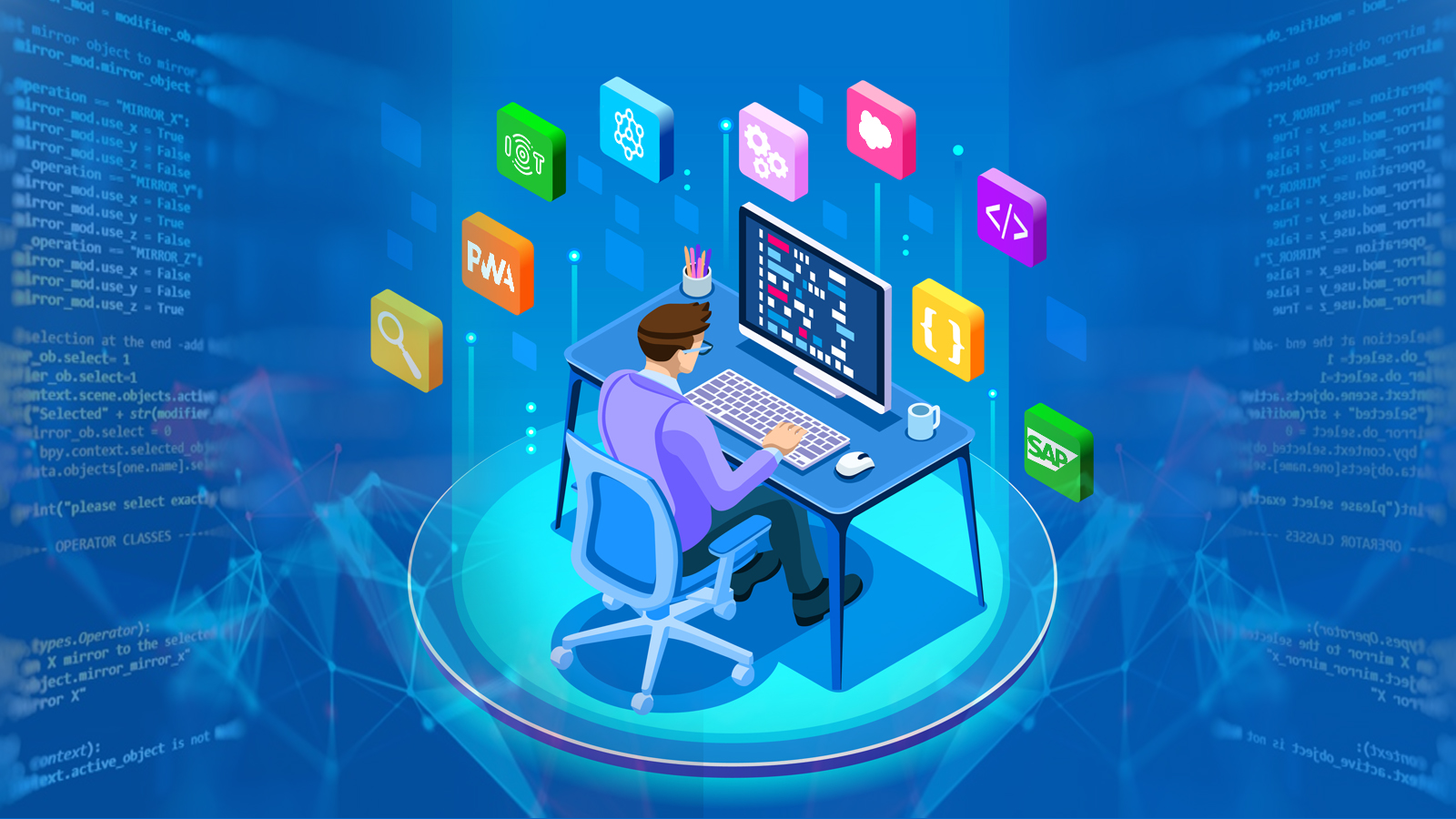 Understanding a clever and cost reducing way that businesses adopt to scale and solve problems in direct ways using custom software development. To be or not to be, that is the question businesses face when it comes to choosing between customized software and standard software. In some respects, the question could be the difference between the haves and have nots. Being a successful custom software development company ourselves and pushed to innovate cutting edge solutions on a habitual basis, we know first-hand what to do when.
If organizations are to transform digitally, then the installed software would have to compliment the needs equally. If you are in the middle of such a dilemma, by the end of this article you would gain clarity on the subject. Hence, we begin by answering the question, what is custom software?
What is a Customized Software? 
The software that comes pre-packaged with features is referred to as Commercial Off The Shelf or COTS. The vendor that develops it owns the responsibility of updating its versions. Enterprises slash users subscribe to it by paying a licensing fee. It is designed keeping in mind the most universal needs of the mass market. Microsoft Windows is an example of COTS. It offers the apparatus for each user to carry daily-life computational tasks without having to think twice.
On the other hand, a software that you develop, or ask a third-party to customize for you is called customized software. Since it is created unique to the needs of a particular user, it is also termed as bespoke software. Made on order, it weighs high on features that are relevant to the organization. Custom software applications are cut to fit the ongoing and upcoming business requirements.
Tasks that a standard software will take ages to complete can be accomplished in a whisker of time with custom software apps. Think of it this way, COTS is a public utility vehicle that takes the combined choices of travelers' into consideration and drives at a speed fast enough to pacify those onboard. While custom software is that private car that you can modify as per wish and break the speed limits with.
Now that you understand what is custom software, let's find out about its development procedure followed by a full cycle app development company.
Does Custom Software Development Process Differ from Standard?
Not at all. The software development life cycle is almost identical in each case. You traverse the same stages of basic information collection, coding, testing out the software for inconsistencies, finally moving over to deployment.
There is an unprecedented urgency in enterprises to transform digitally for sustenance. Each is looking to differentiate itself and be seen and as an innovator. Be it an in-house project, or one that is outsourced to a company like Anteelo, custom development of software involves the following stages:
Application customization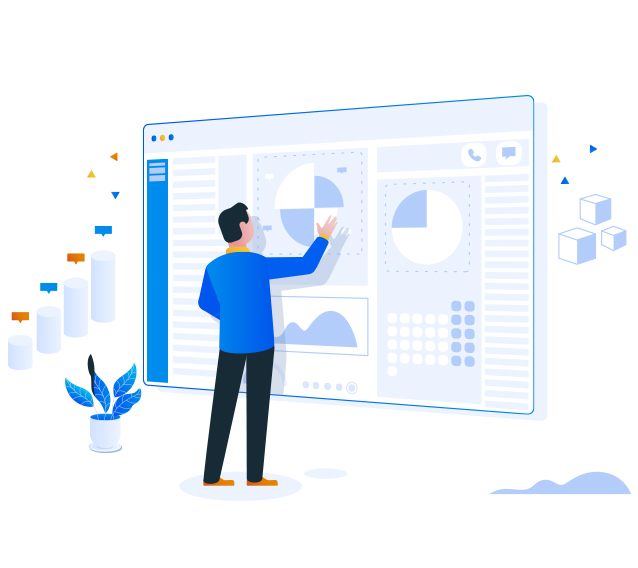 You would either purchase a COTS software and re-program it to requirements or build a bespoke solution. No matter what you choose, it will begin at this stage of code creation.
Application modernization
Maturing with time, stakeholders realize that their value chains must improve and be just as impressive as their product suite. The deployed custom software will have to be modernized with features as new technologies emerge.
Application management
It is similar to after-sales support but one that you either do internally or let the third-party that designed the software for you do it. These envelope everything from installing the software to ensuring its 24/7 availability.
Why Choose Custom Software Development?
The reason why custom software is preferred is due to the changing market trends that makes the business transformation either costly or time consuming. Custom software application development helps businesses in building an intuitive and user-friendly software product tailored to their business requirements. It also handles various types of organizational challenges like process complexities, employee struggles, and meet the preference of customers.
Some points are discussed below for opting custom made software:-
Flexibility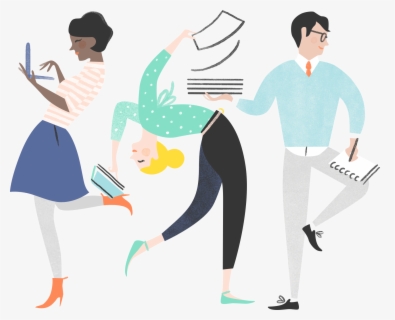 One of the crucial benefits of custom software companies is its flexibility. Any change required might be easily acknowledged so your platform is always updated with the ongoing patterns. A significant degree of flexibility offers effectiveness in the working process. Competitive processes are simple to automate so that the framework automatically leads the users and there is no requirement for human intervention.
Better integration
Custom programming application improvement organizations give a scope of choices to incorporating various sorts of APIs. The vast majority of the bundled programming are not viable with different programs thus incorporating another product to improve its capacities are impractical. It is this explanation; numerous organizations lean towards custom software applications over canned programming.
Future innovation
Having your own types of custom software will empower you to explore and welcome on board creative ideas quicker and without relying upon other innovation merchants to do it for you. This can help in more noteworthy market ability as your brand would be perceived as a forerunner instead of a late adopter for innovations that user's long for.
App security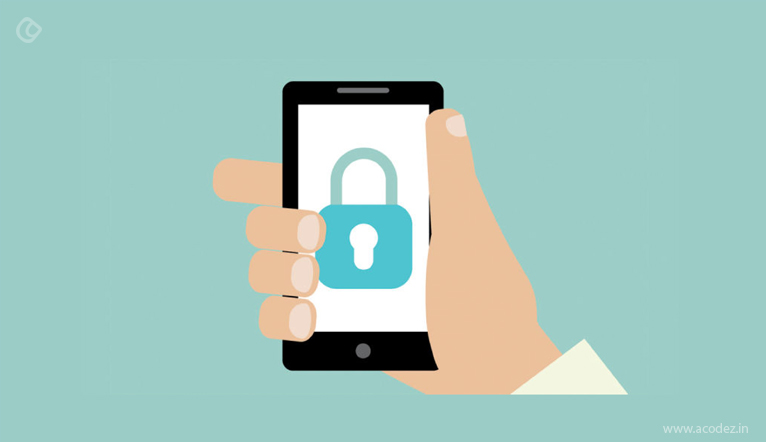 The internet has an intricate dangerous environment and application security is a grave concern for modern organizations, regardless of the size. An application on the Internet is exposed to security breaches. Each organization takes measures to shield their customized software application development products against exploitation by hackers, the current circumstance is still the worst. By engaging in a presumed custom application advancement organization, organizations can take added measures to keep their information from hackers and displeased workers.
Cost reduction
At times the business do not need all the functions offered by a format yet they had to pay. On account to create custom software, you pick what you need and pay just for it. Additionally, there is something intriguing and that is off-the-shelf solutions ordinarily require monthly or yearly licensing expenses. There are already many payments in the process that if you calculate, then it will be much more costly. If you pick a custom solution, you'll pay more at first but later on you do not have to put much effort. You can say that custom software development cost is a one-time investment.
What are the Benefits of Custom Software Development? 
It is not a good rationale to buy an inferior product, and subsequently, modify it for installation. Why wouldn't you just create the whole thing on your own! The following advantages of custom software will help you make up your mind. The benefits can also be read as ways how custom app development can increase app development:
Vendor independent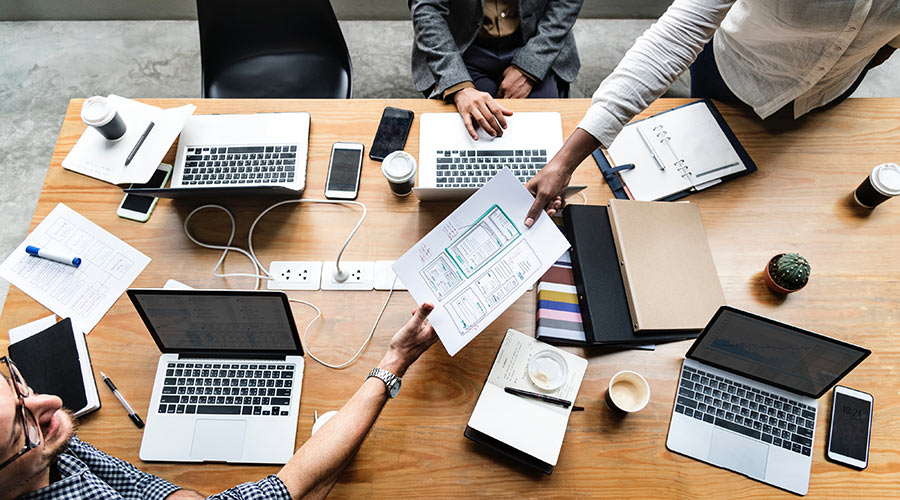 Custom design software and you shall be free from the clutches of vendors who upgrade their product based on user reception and trends than your needs. In doing so, your business circumvents fee surges caused in the name of licensing and maintenance. Then there is the possibility of the vendor ceasing operations leaving your IT department to shreds and affecting business continuity.
You would although need to hire subject matter experts to cope with a proprietary solution. But again, there is no saying how much indirect benefit you would derive from them such as mentioned in the next point.
Create white-label products
The resources you devote to creating a bespoke internal solution could be monetized by licensing it to similar businesses or allowing them to use it as a White Label product by making a one-time payment. A White Label product is one that you build and sell to a second organization, conferring them the right to use it under their brand name. The only catch here is to define the terms of use. Although white label solutions are not always deemed to be effective for long-term, they can be a good option, nonetheless for entrepreneurs who are just starting their journey.
High-End integration
Investment in COTS software becomes a catch-22 situation when you discover you have to program extensions into the system to make it worth your while. Diverting the same expenditure towards custom software applications that integrate effortlessly with other software (because you made it so) saves you much-needed energy.
Performance
Custom software development provides for more stable and efficient IT operations as the software does all (perhaps more) that is asked of it to deliver value-adding results.
Scalability 
Nobody knows better than you the future of your venture. It becomes a self-fulfilling prophecy that you would, during the course of customized software application development, come up with something that is scalable and relatable to the needs of your company.
Optimized business process
Every association has its own plan of action and in-house processes. It is hard for businesses to change their process to suit a specific application, no matter how effective and powerful it could be. Software should be planned and developed in a way to such an extent that it can align with the business model. Custom development assists with improving your business processes instead of replacing them.
Compatibility
Most organizations have a design model in which the output generated by a specific process (software application or module) works as an input for another process. A smooth flow of data is essential while streamlining business. Utilizing different packaged programming for various processes can disrupt data flow. Building custom software can resolve numerous kinds of issues concerning the flow of data between progressive processes.
Data security
A significant concern for some B2B and B2C organizations, data access, and security concerns influence many end-users in the market today. Supporting costly security protocols can make you pass added expenses to the services you offer to your customers. With custom development you have the ability to choose which data security technology or protocol is appropriate for your business and coordinate that in your software.
Cost effectiveness
With custom development you can plan and stage the development process. You're not needed to contribute an enormous amount of money first on to receive the rewards of automation. Based on your financial plan and funds accessibility, you can begin automating single processes flows in a coordinated and planned way over the long run to make development affordable software development services.
Adaptability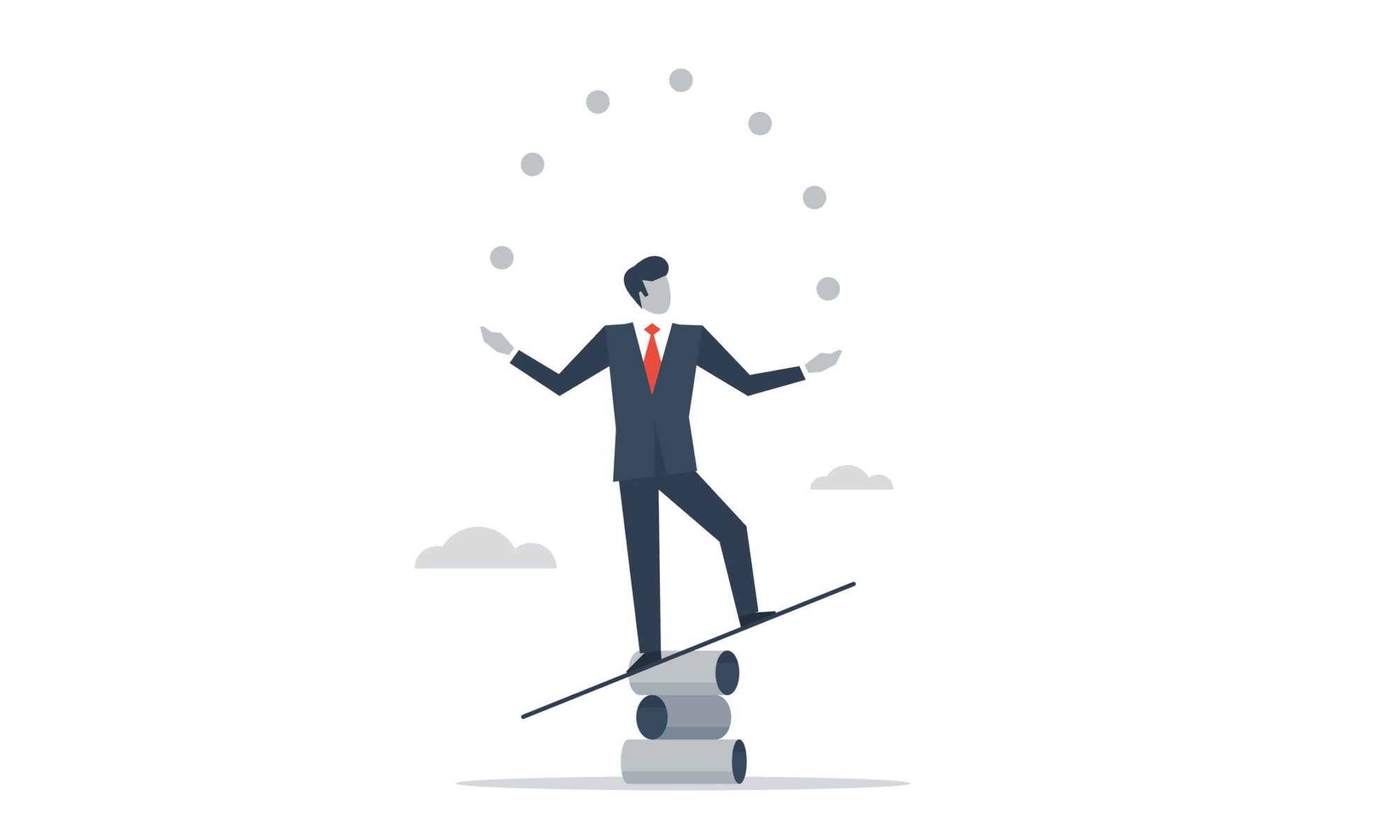 Organizational processes change with time, and as the market dynamics change, it gets important to adjust to new processes and innovations to maintain your marketing stronghold. Customized software can be effortlessly changed – New cycles and innovations can be incorporated into your current programming as and when showcasing patterns change, so you can stay side by side of your rivals.
How to Decide Whether You Need a Bespoke Solution or Not?
By tradition, companies prefer to purchase COTS software provided it helps them meet up to 80% of the following business requirements.
Either allow the functioning of or automate entirely B2B transactions and processes unique to the business
Take care of proprietary information and safeguard confidential data
Suffice for ad-hoc privacy issues that might arise
Enable integration with software already deployed by the company
Reduce the cost of operations and increase return on investment
Accord a certain level of competitive advantage to the brand
There are companies that may be fine if the software delivers 60% efficiency than 80%. The vacuum that exists they fill on their own. But that is a risky proposition, leaving things up to chance and making superficial efforts to transform digitally.
A big reason startups cover ground on legacy businesses faster than others, is because they do not hesitate to innovate. And if that means bringing in new digital solutions, so be it.
[Further Read: How We Solve the Digital Transformation Challenges Pulling Your Business Down]
Get The Requirements Ready 
Once you set your mind for custom development of software the next step is identifying collaborators to help you with project development internally. These include program sponsors, high-level stakeholders, sometimes your customers, and other miscellaneous partners.
This step is all about conveying the workforce your plans to transform digitally post which a detailed draft must be prepared listing down your Key Performance Indicators (KPI). KPIs must bear in mind:
To flatten out any statutory and or theoretically unachievable targets and be realistic
Define the role the proposed software will play in business development
Not to leave room for assumptions in that the end-to-end capabilities of the software are discussed with project stakeholders
The introduction of the software must not intervene with pre-existing COTS software
There must be ample proof of concept in the market to base and validate your theory on
The source-code used should not violate intellectual property rights and must be either open-sourced or written from scratch
The allocated limit of budget and time should be respected
If needed there can be partial diversions/pivots from the originally agreed course of action
Development Methodologies You Can Use 
You can pick any of the following software development methodologies:
Waterfall model 
Envisaged in the 1970s, the Waterfall Model is rigid in its implementation and benefits those with a crystal clear understanding of requirements. The expectation setting is followed by rigorous project documentation. It is sequential in nature meaning one stage of the project must be finished before beginning the next. It includes the following phases:
Define scope
Re-assess the scope
Design
Implement
Test
Deploy
Maintain
Not that this model is out of fashion, but development teams that want to mix things up and be prepared for last-hour changes to plans, don't like the Waterfall Model much. It is built for those who like working under ironclad rules.
Agile development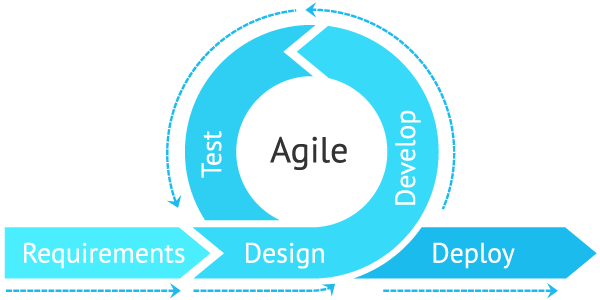 Agile is the exact opposite of waterfall, in fact it was introduced to do away with the rigid, inflexible redundancies of the waterfall model. It prioritizes business unit collaboration over documentation. Teams that go Agile, do so to wrap up coding in design sprints that are time bound mini-projects to accomplish software development faster. Customer satisfaction is the priority here, everything else takes the backseat. Here at Anteelo, we trust Agile more than other methodologies as a custom software development company. Based on experience, we can help you decide between Agile and Waterfall models easily.
Scrum
This is a nuanced approach between older models like the Waterfall and newer ones like Agile. It facilitates regular team interaction but with a relative degree of self-discipline.that team members must impose on themselves. Sprint retrospectives in scrum development last an average of two weeks during which the primary objective of software development is fragmented into smaller, more achievable goals. Developers stick to the daily briefs that are a product of demo feedback. The development is quick and results steady.
Lean 
A philosophy, methodology, or a mindset, call it what you will, it brings out tremendous productivity from teams in custom software companies. Whereas other entries in this list were specifically meant to bolster software development practices, Lean methodology was adopted from the manufacturing sector.
Agile is accomodative of flexibility, but it offers no actionable course to extend the same ideology towards business wings outside of Information Technology. Lean proposes the no-nonsense approach, nullifying wasteful practices, encouraging knowledge sharing, experimentation, innovation and faster turn-around times.
Feature driven development (FDD)
Custom software design and development can be taken up via Feature Driven Development as well. FDD has been a precursor to the now omnipresent, Agile and Lean approaches. It follows a five-step development model. In the first step you take your plans to the whiteboard and lay out an overall strategy. The next step is defining the specifications of the software followed by planning around each feature holistically. Designing and building each feature make up for the last two stages respectively.
Make up Your Mind
We hope this clears the air around custom development of software. Be it on-demand, or standard solutions, Anteelo  has a track record of achievements in both categories. Our report card in the subject boasts nothing short of an 'A' with top industry review journals giving us a 10/10 on numerous occasions. Signing off with a saying dear to all at Anteelo.
If you are looking to develop an app that would be up to date with all the latest technologies of the current time, you should partner with a software app development company that is well-adept with the changing market needs, or you can opt for developers in your area like software development company in USA or Florida if you live in US. But make sure you choose the best to get quality results.