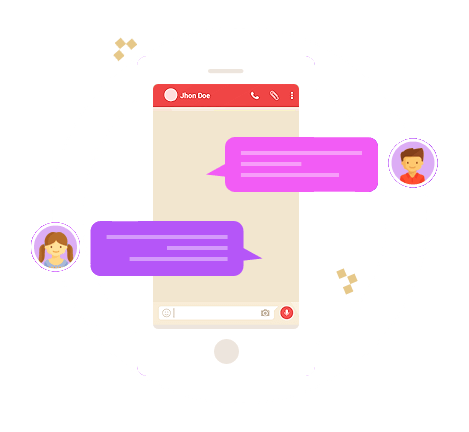 It was the year 1990 when the concept of instant messaging first hit the mainstream of the world. Fast forwarding 20 years, the year was 2009 when the impossible happened. A former Yahoo employee and his partner started working on an application that would become a revolution in instant messaging. The name was – WhatsApp, named to sound like 'What's up?' Here's a story of how getting rejected for a job at Facebook led two friends to make an application that they would sell to Facebook for a fortune worth $19 billion. And an evaluation of how much will it cost to create a social media chat app like WhatsApp. WhatsApp is the brainchild of two friends – Brian Acton and Jan Koum. In August 2009, with the release of WhatsApp 2.0, the number of active users suddenly spiked to 250,000 and it was then that WhatsApp had its first taste of success. It had discovered the nuances of getting viral.
Starting from there, WhatsApp now carries the crown of being the most uninstalled application and has a total of over a billion users. In the present day, WhatsApp has reached a Million mark in terms of daily active users (DAU) and the numbers here speak for themselves. Not only that, these numbers are only expected to grow manifold, as per industry expert.
Timeline of WhatsApp:
Through this timeline, we can see the tremendous growth that WhatsApp has shown over the years. When it entered the world market, there was no application on par with WhatsApp. Its Southeast Asian counterpart apps, such as WeChat, Viber, etc., were incredibly successful with their target audience, but the western world was untouched.
Traditional messaging was all that was there during those years, but with the innovation of Wi-Fi and other Internet services soaring high, there was a gap that could be filled in the world of instant messaging and WhatsApp was the first one to move forward in that direction.
One of the key reasons why WhatsApp was such a hit that it urged Facebook to acquire it as one of Facebook's most expensive acquisitions was its sophisticated, all-covering, simple techstack that gave so much room for improvement while being at the top already.
It makes use of Ejabberd server for enabling features such as,
One-on-one Message
Store and forward (offline messages)
Contact List and Presence
Group chat – Multi User Chat (MUC)
Message Archive Management (MAM)
Personal event protocol (PEP) and typing indicator
Privacy settings, simple blocking extensions
Let us look at the rest of the stack for a better understanding of WhatsApp's success.
Language- Erlang
OS- FreeBSD
Virtual Machine- BEAM
Servers- Ejabberd, YAWS(Multimedia storage)
Stack- LYME/LYCE
Database- Mnesia
Offline database- SQLite
Apart from the technical specification, WhatsApp success stories lie in the fact that after the launch of a basic model with real-time messaging, it went on adding features to the service which made WhatsApp become an indispensable part of 1.5 billion users worldwide which are still growing in number. Let us look at all of those features and the development costs associated with each one, as we go.
Basic WhatsApp Features and the Time It Takes to Develop Them
For registration on WhatsApp, once the user enters his/her credential, i.e., the name, country and phone number, the application sends a message of authorization. In the Android version of the app, WhatsApp reads and submits the verification code automatically. Once the registration is done, the app syncs all the phone book contacts automatically to display the ones available on the WhatsApp messaging platform.
Development Time :  50-55 hours.
Real time messaging – One on one, group chat and Broadcast messages
Since you're willing to create your own WhatsApp-like app, it's indisputable to incorporate a messaging feature, which can be one on one chat or a multi-user chat. WhatsApp developers use customised XMPP (eXtensible Messaging and Presence Protocol) which enables message delivery.
Also, WhatsApp chat enables Emojis, Stickers and GIF files.
Development Time : 210-220 hours (Both frontend and backend development)
WhatsApp's free calling feature was added last year in January to attract more users to it. It uses Internet traffic to call rather than your data plan minutes or your money. WhatsApp uses the PJSIP library to implement Voice over IP (VoIP). This is an open source multimedia communication library written in C. The library uses high-level API by combining the SIP (signaling protocol) with a multimedia framework and NAT traversal functionality.
Development Time : 200-220 hours (Both frontend and backend development)
Any mobile app developer can tell you how important a video calling feature is for any social media or social messaging application today. Those applications that did not have video calling features in their business plan are also looking at the possibility of adding them, like Instagram. And the video calling feature for WhatsApp is an important one for the field.
Development time : 180-220 hours (Both frontend and backend development, depending upon Android or iOS development)
With WhatsApp, we can also share Voice notes, video files and photographs. To create a chat app like WhatsApp, you can add such features too, as they were part of the basic model of the application. The transmission procedure is performed by uploading a multimedia file to be delivered to the HTTP server (YAWS), then sends a link to the content together with its Base64 encoded thumbnail.
This is nothing a well established mobile app development company doesn't know of.
Development Time : 40-50 Hours
The settings part of WhatsApp consists of Privacy settings, account settings and profile settings. Where users can switch off or on the read receipts, change their profile picture or profile name, manage blocked contacts, delete their accounts, change status, change numbers, customise profile settings like chat notifications, etc.
Development time : 110-120 hours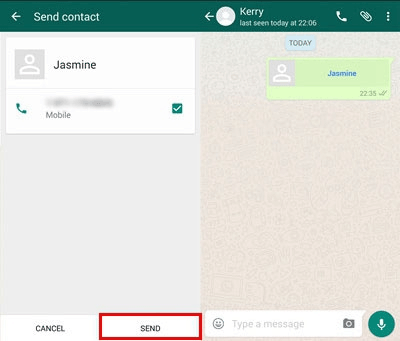 This is a small feature where the users can send and receive contacts from their phone memories directly with each other. It adds on to the convenience of the app. The procedure for contact sharing is identical to the message delivery; the XMPP protocol is also engaged here. Hiring the best mobile app development company takes the load off your shoulder and give you an application worth your investment in the end.
Development time : 70-80 hours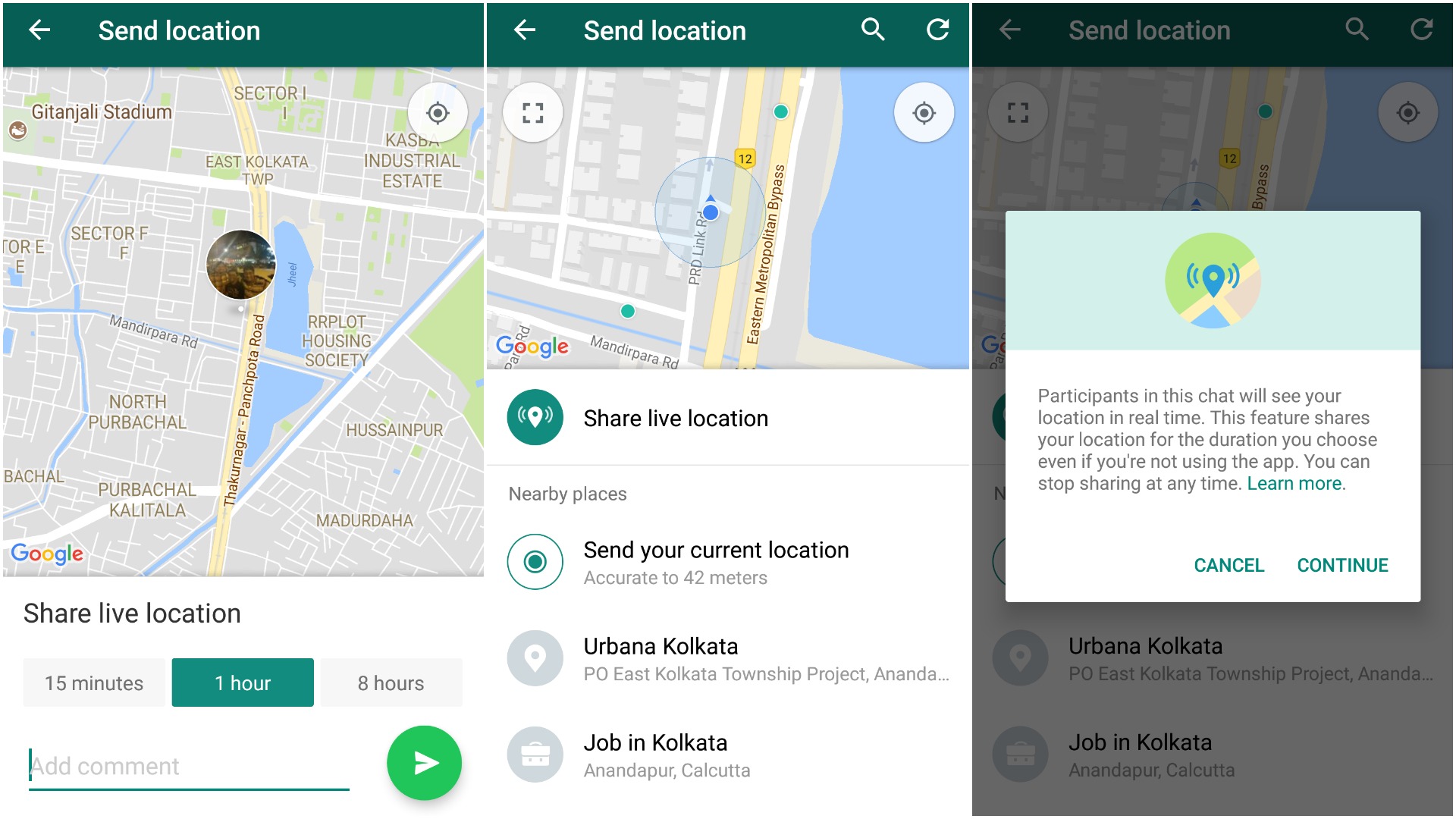 The geolocation feature can be integrated into the app to share your current location or the location of any place. Besides this, your live location can also be shared with another person for a designated amount of time. To display maps in your apps, Google Maps Android API is a way for Android developers; the Map Kit framework is offered to iOS developers by Apple.
You should hire a right mobile app development company who knows his way with all the necessities of mobile app development. A mobile app development company with an inhouse team of mobile app developer and UI/UX app designers is the best way to go.
Development Time : 25-30 Hours
On WhatsApp, the user is notified about a personal chat message or a group message through mobile app notifications. They can even enable the feature where they receive a chat-on-screen pop-up when the phone is locked. This feature can be incorporated through Google Cloud Messaging or Apple Push Notifications.
Development time : 15-20 hours
Summarizing:
This is an estimation for the stated features. This may vary for different mobile app development companies or Mobile app developers. Besides, there are a number of other, more advanced features that WhatsApp is going on adding to its application, such as, Whatsapp web, Camera filters, WhatsApp upi payment, end to end chat encryption etc. which have raised the bar high for other such applications. In fact, the team has also made it possible for mobile app developers to verify users on WhatsApp rather than on traditional SMS application.
It's critical to put a dollar value to the entire development process of such an application in the first step. Although, WhatsApp's MVP cost would be in the range of $40,000 to $50,000. However, this is a very rough estimate. And as the number of features alter, the mobile app development cost will alter accordingly.
Now that you have convened the complete understanding of not just the clone app for WhatsApp but the entire market potential and also the answer to how to create a chat app like WhatsApp, along with the near actual cost estimate of social media app development like WhatsApp , it is time.
It is time to use that information and contact our team of social media mobile app development experts and build a WhatsApp clone of your own or just to get a clearer estimate of the actual cost.