Upgrade workplace technology: check. Modernize infrastructure: check. Adjust to new workforce: check. Overcome resistance to new ways of working: check. Adjusting to digital transformation's impact on the workplace and workers is, well, a lot of work. A lot of change. And it's essential to understand that workplace transformation will only deliver expected business benefits when organizations develop effective ways to cope with change along many dimensions. These include:
Workforce. For the last few years, we have focused on the generational shift taking place as millennials become the bulk of the workforce. However, there is a second shift that will impact how we operate. Organizations are adopting more gig workers for specific tasks or projects, which puts pressure on IT to streamline gig workers' experience and optimize processes to maximize gig workers' productivity. Capitalizing on automation, intelligence, and integration to optimize business flows and processes will become fundamental to IT operations.
Human resources. This blended workforce, and the recognition that organizations are already adopting a task or gig-like approach internally, impacts the way we run our Human Resources processes. The line manager might continue as a custodian, but the management chain becomes flatter, tied to activities and projects. The old reporting model breaks by having so many stakeholders and managers. We need to automate and collate information for the relevant project and stakeholder, distill it succinctly, and publish it to those who are invested, as well as archive it as input to the performance review process.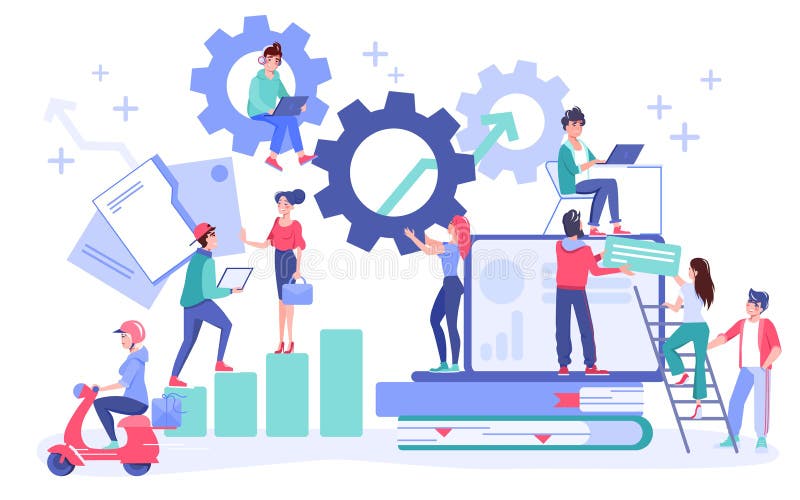 Project management. That information will enable project managers and stakeholders to better manage the individual and the team, optimizing for performance and cost. As they see near-real-time information about productivity and performance (on their specific project), they can flex, coach, and change the team as needed. It is a much more hands-on world, although some of the tasks can be automated. Project resource managers can learn from just-in-time manufacturing techniques, bringing in the right folks at the time they are needed.
Relevant information. In this environment, relevant information — not more information — is the key. Luckily, the platforms citizen developers are experimenting with also provide some of the components needed. They can capture tasks done, documents touched and discussions held, giving us a raw feed of activity. Post-process this information, in the context of each stakeholder, can be used to produce concise, relevant reports grounded in system data, not flawed memories.
Embrace employee-driven innovation. Organizations must become better at matching the pace of change, using techniques like employee-driven innovation to quickly identify new workplace trends and opportunities. Formalizing informal support networks can help manage change more effectively and capture the benefits of disruption. And when companies understand how productivity and morale are boosted by ongoing workplace investments, the cost of change is less daunting and easier to justify.
Connection and collaboration. Companies must continue to develop policies that give workers flexibility in the devices they chose to use. How people connect and collaborate is changing as well; companies will need to foster collaboration on, and set policies for, social media in the enterprise.
Automation. Software agents, bots and intelligent machines will make tasks easier. Companies will need to consider how these new devices and applications can learn and apply user preferences, and how they can use real-time information in context to automate more tasks and decisions.
Enterprises can truly change the way employees work by providing a flexible, expansive workplace with the right technologies and policies. Those who come to grips with the new definition of the workplace and its enabling technologies will be the digital leaders of tomorrow.