Gone are those days when employees were supposed to check the notice boards or contact management for every query. Today, they can connect with the management and get the right information/product in real-time regardless of if they are in the office or at home. And this has been made possible by Enterprise mobility solutions.
Enterprise mobile apps are transforming the working environment of the company. They, unlike business apps, are targeting the employees of the company and providing them with a surplus of options, making it necessary for the organizations to look into Enterprise mobile application development.
But before we jump into the benefits the mobile apps avail to the Enterprises – the one that differentiate enterprise apps from consumer-end solutions, let's have a look at this data giving a hint of the Enterprise app market:-
Enterprise mobile market is expected to hit a revenue of $430 billion by the year 2021.
4.67% of companies acknowledged that Enterprise mobility solutions are becoming the need of the hour.
65% of companies are using 2-5 enterprises apps, while 27% are relying upon 6 or more applications for catering to the needs of the employees.
5.66% of companies decided to develop Enterprise apps in the coming 3 years.
47% of agencies observed an improvement in internal communication, resulting in better relationships and lower disputes under the roof.
59% of workers in America worked beyond their 9-to-5 shift because of Enterprise mobile apps.
Around 250 hours have been saved per year using Enterprise app, which is nearly equal to 6 additional working days.
77% of employers shared that the market for Enterprise apps has grown in the past two years.
39% of employees admit that they are using Enterprise mobility solutions due to efficiency potential they have.
19.23% of increase has been experienced in terms of customer satisfaction.
With these interesting fact known to you, let's check the reasons to build Enterprise apps:-
1. Effective Communication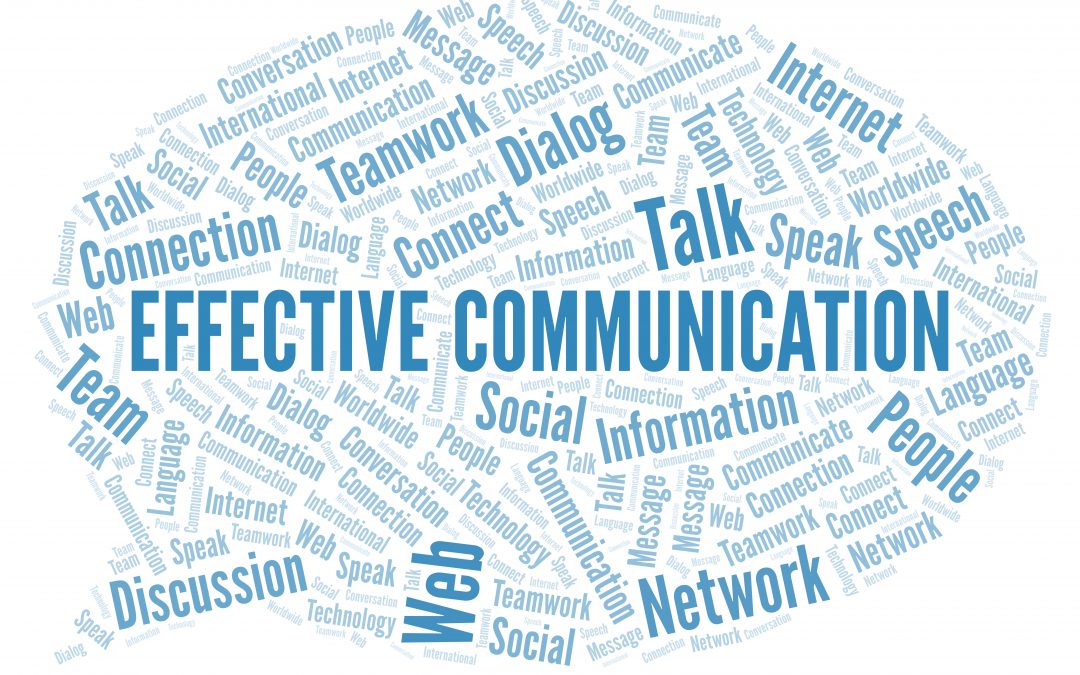 Various companies still rely upon emails and other desk-based means of communications. While these methods sound effective, they act as a barrier in communication when the employees are not at their desk or are into field work, resulting in isolation and disputes.
Enterprise business solutions, in this scenario, reside on their phones and provide them with a chat feature which is faster, easier and more effective than an email. An example of this is IBM launching its video streaming application enhancing workplace communication. It enables them to enjoy communication on the go and the best part, share the information with multiple people in group conversations without undergoing the risk of forgetting to click on the 'Reply All' button.
2. Real-time Data Sharing
Unlike the traditional methods that demand staff members to prepare offline records and hunt for getting every single information, the Enterprise apps rely upon the cloud technology and offer quick and comfortable sharing of files and information anytime and anywhere. This encourages organizations to look forward to investing in Enterprise app development.
3. Higher Productivity
One of the benefits of Enterprise app software is that it comes with various handy tools that help them work efficiently. For example, the calendar aids the employees to monitor their work schedule, while the push notification feature provides them with information about the upcoming meeting, project deadlines, and more.
4. Better Employee Involvement
An Enterprise application also helps the management to bring all the workforce on the same platform. It gives the employees an opportunity to freely give their feedback, share relevant information, make an announcement, and much more effortlessly – rather than waiting for their turn or visiting the management personally.
These apps also help organizations to realize the importance of education app in Enterprises and thus, provide the facility to their workforce.
This, as a whole, improves the relations and build effective work culture and productivity, prompting the organization to look ahead towards how to build Enterprise apps.
5. Seamless Record Maintenance
Another reason behind rising Enterprise demand for custom app development is that it gives management an escape from the manual record management process. These apps enable employers to keep an online record of all their employees and retrieve the data easily and anytime based on different factors, such as age, department, contact number, etc. And, in this way, prevent them from going through the hassle of checking each record to find the right employee.
Let me explain this with an example. Suppose, you have a French client and are finding language as a barrier in communication. You need someone to have fluency in the French language immediately.
Now, if you talk about the traditional method, you were supposed to ask every individual to find the right person. Whereas, in the case of Enterprise mobility solutions, you can easily filter the data and contact the candidate with the required skills.
6. Robust Security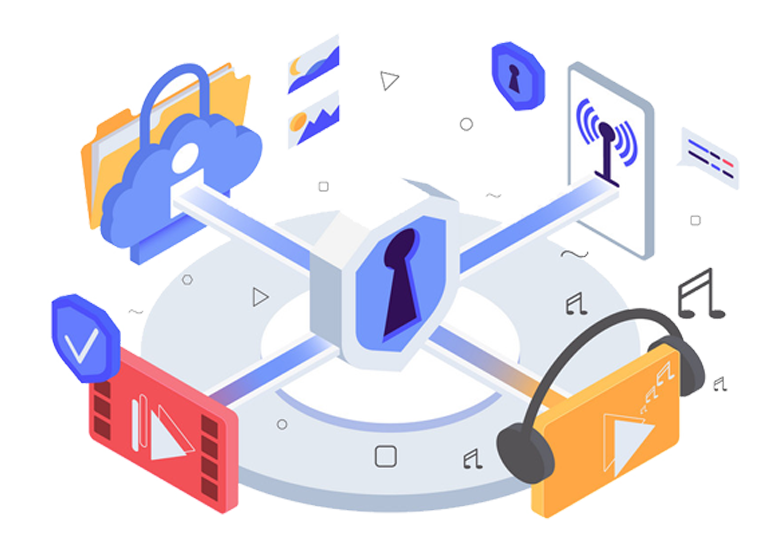 One of the prime reasons to invest in Enterprise app development is that it adds security to the process. These apps, by integrating technologies like AI and Blockchain, enable the companies to ensure that their data is safely and securely stored on the cloud.
7. Improved ROI
By providing all these features, the Enterprise mobile apps enable the employees to work seamlessly, effectively and safely, which eventually boosts the ROI.
Now as you know the reasons why invest in Enterprise mobile apps, it's evident that you must be looking forward to hiring an enterprise mobile application development company in New York and get an app ready.
Taking the same thought forward, let's see what it takes to hire an enterprise mobile application development company in New York, Florida, Texas, Middle-East and European countries for your enterprise app needs.
1. Experience
The foremost factor to consider to develop Enterprise apps is the experience of the app development company. If the company is highly experienced, it will be well-versed with the challenges and trends of the mobile industry as well as that of yours, implying they will provide you with the best solution as per the market needs.
Whereas, on the flip side, a newbie company might fail to deliver the application at the right time or may serve you with a low-quality product.
2. Platform
The decision of investing in Enterprise Android app development or Enterprise iOS application development or both also depends on the fact that the platform chosen makes a huge difference in the development area, timeline, cost, and the corresponding outcomes. This is because every team has its own level of expertise at tech stack associated with developing an application for Android, iOS or both the platforms individually or using Cross-platform app development approach.
3. Design
Many companies focus completely on the coding part, leaving no time for the design element. An outcome of which is that they fail to gain the attention of the target audience and thus, enjoy higher outcomes from Enterprise business solutions.
So, it is necessary to learn more about the designing skills of the company you are planning to hire before getting into a deal.
4. Portfolio
A portfolio, like a window, can help you to get a comprehensive look into their skills and visualize the type of application you will be served with. So, do not skip this step.
5. Communication
Though often overlooked, the level of communication also makes a difference in the choice. This is because if a mobile app does not connect you throughout the process, you would find it hard to know what and how they are developing your application, what challenges they are facing and how they are mitigating them, and ultimately fail to understand the impact on your application. In the worst scenario, you get delivered an app solution that is entirely different from the idea you shared, implying you need to ask them to invest additional effort and time in return of funds to get the same facilities available. Thus it is safe to opt for the enterprise mobile application development company in New York or other areas around the globe to get a  top-notch application.
6. Security
Considering the level of sensitive data stored/shared/exchanged on the platform and the growing interest of hackers into the mobile data, it is again important to consider an app development team that looks into the mobile app security best practices and strive to deliver a secure experience.
7. App Cost
Last but not least, check how the cost to develop an application is defined at their end – do they provide all the services in a single package or has added a price tag to each service individually. Depending on the answer to this question, check for the company that can deliver the right set of services within your budget.
As covered in this article, Enterprise mobility solutions are becoming an indispensable part of the organization. They are encouraging the enterprises to serve their employees with the right insights and resources, and thus empower them to add more profits to their business.
So, in case you are also an Enterprise, look forward to investing in the process of how to hire the right mobile app development company and introduce Enterprise mobility solutions to your traditional process.