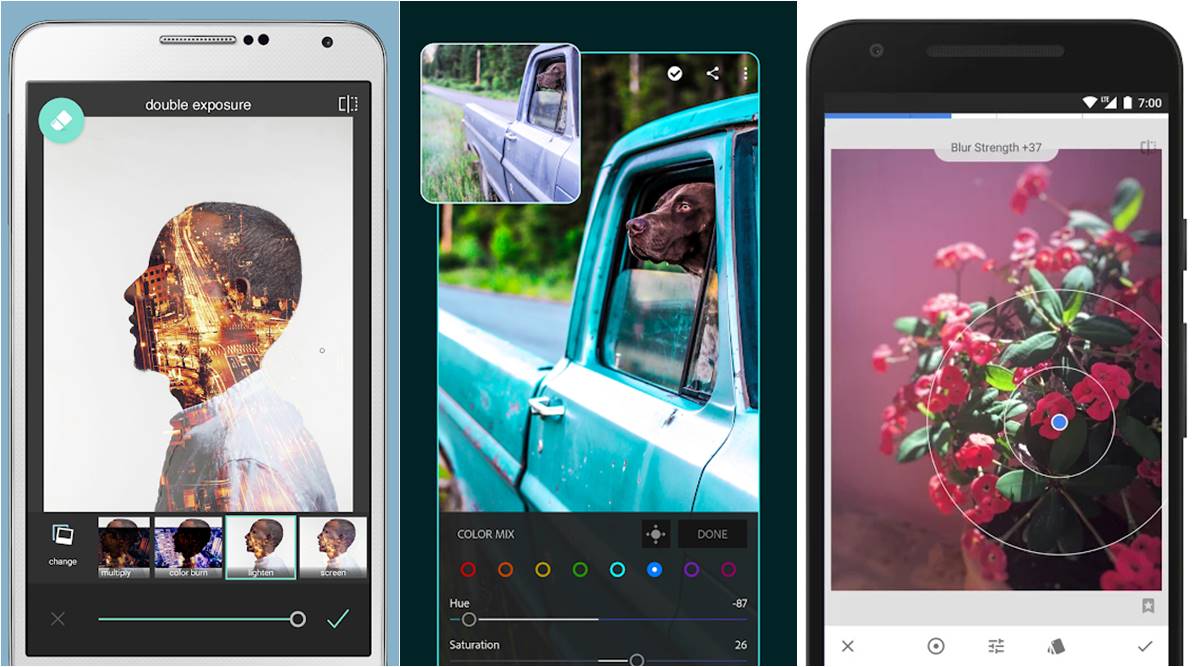 If there is one thing that the mass acceptance of image sharing social media platforms as Snapchat and Instagram have done, besides being the absolute profitable marketing medium, is bring a positive, surging demand for pic editing apps.
With more and more people willing to share their every second with the world, the need to look better – either naturally or through the help of technology is on a sky-high level.
So much so that the photo editing software market is expected to grow over $1030 Million by 2023. An estimated market size which is mainly driven by regions like:
North America – Canada, Mexico
Europe – UK, Italy, Russia, France, and Germany
Asia-Pacific – Japan, Korea, India, Japan, and Southeast Asia
South America – Colombia, Argentina, and Brazil
Africa and the Middle East – UAE, Suadi Arabia, Egypt, South Africa, and Nigeria
There are two main reasons driving this sudden high demand for photo editing software in the market:
Increase in integration of photo editing features on social media platforms
A rise in the number of mobile-based photo editing software
Now irrespective of what reasons are driving the growing market demand for photo editing software, the outcome of it all remains the same – the rise in the number of entrepreneurs willing to enter the flourishing industry. And an even greater increase in people seeking the answer to How much does it cost to build a photo-editing app like Retrica or similar applications.
The current state of the market is as such that the top players' list is continuously shuffling for many new brands are entering the market with the hope to take a piece of the market pie.
But if you look at today's date, the picture of top market players that you will see will look like –
If the current market scenario is giving you cold feet from the front of market interest, well, it shouldn't. The interest for new innovation in the domain is still intact, not just from the investors but also from tech giants who are planning to enter the space.
Here is the supporting evidence –
A. Polarr, the AI-powered photo editing application raised $11.5 Million in VC funding to grow its mobile and web presence.
B. Meero's image editing tool raised $45 Million in funding last year
C. Apple, in January, announced its plan to release its own photo editing app called Fuzion
See how big yet open to more participation the photo editing app market is?
Now that we have attended to how flourishing the pic editing app market is, it is time to move on to the next stage – One which is a lot more technical and directly mobile photo editor app building cost impacting.
The stage we are going to look into next is 'Features'. It plays a key role in deciding what the mobile app development cost estimate would be.
A. 

Registration
The one thing similar between possibly every app active on the stores is user registration.
And keeping up with the tradition, you will also have to add in the feature of user registration in your pic editing app for making it easy to enter the application and ensure that their data is saved inside the app for they are not getting in as guests.
To make it easy on your users, add in the option of social media or Gmail login – this will expedite the whole process to a great extent.
B. 

Social Media Syncs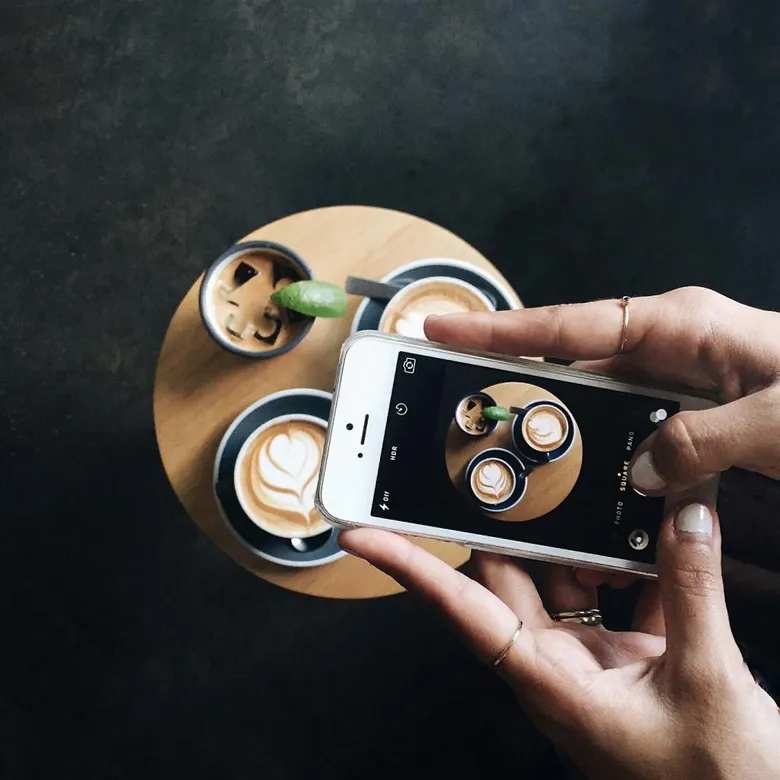 The relation of your photo editing app with social media will go much beyond easing logins. You will also have to enable your users to share the edited photo on their choice of social media.
Also, while not necessary, you can even give them the option to invite in their friends and see your portfolio.
C. 

Photo Edits
The essence of your photo-editing apps would by default be the photo editing functionalities that you are offering them. In fact, this point here is what majorly determines what your cost to develop a photo editing app would be.
For the ease of understanding and cost differentiation, we have divided the feature list, which also clearly answers how to create a photo editing app, into two parts – Basic and Advanced.
Here they both are:
The set of basic photo editing functionalities –The list of advanced photo editing features –
D. 

Photo Capture and Upload from Gallery
The next in our list of must-have photo editing app features is the option to take the photo. There are two ways to go around it – A. Capture the photo from the camera (your phone's camera is connected with the application using SDK) B. Upload the Image through the phone's gallery.
E. 

Search
If your idea is to create an app like Adobe Spark, which allows you to make image changes by giving you multiple templates to choose from and edit into, you should give your users a search functionality to select their preferred category.
Also, you can give them the search functionality to look for any specific functionality of your application, in case the list is extensive.
F. 

Shop

There should be a section within your application which has the list of every feature, functionality, and effects that you are planning to sell to the users. Ideally, it should be divided into sections of different things that you are offering to your users – simply for a clear and simplified UI.
G. 

In-App Payment
In addition to the shop feature, you should also integrate payment functionality in the app, giving your users the ease of purchasing the effect of their choice. To make it easy on your users, you should offer a variety of payment options like cards, online banking, or through platforms like PayPal and Stripe.
So here were some of the must-have features that should be present in your photo-editing application to make it more efficient and valued. And now that you know what those are, it is time to talk about the factor that we wrote this article to answer – How much do photo-editing apps cost?
What is the Cost to Develop a Photo-Editing App?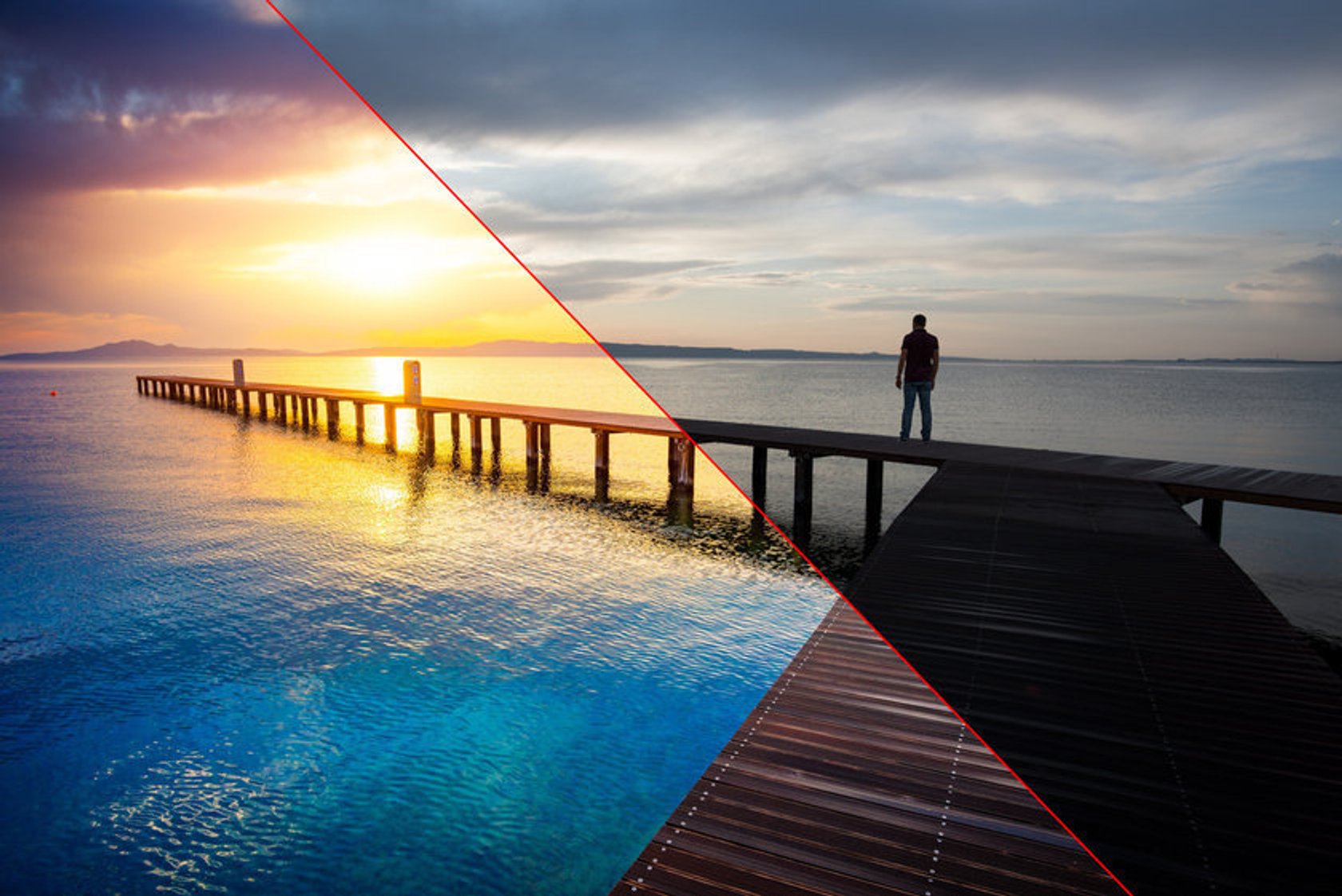 The cost of photo-editing application development is mainly divided into two parts – A cost that is arrived at on the basis of the list of basic photo editing features, as we saw in the section above a while back and Cost range B, which is arrived at on the basis of the estimation of advanced level features' set.
Here's the difference between them both.
The cost of a basic level photo-editing feature app will be between – USD 30K to USD 40K.
While the cost of the Advanced feature set application will be in the range of USD 60K to USD 70K.
Now, the estimated photo editing app development budget range that we have mentioned here is on the basis of the features that have been mentioned in the article. It is not a concrete range and so it might vary from your one requirement to another. Also, you should accept that the answer to what is the cost of photo editing app development in India would be very different from the cost that an agency in the USA would charge.
With this, we have now looked at everything that you need to get started and reach the stage where you connect with the team of custom photo-editing app developers who excel in the creation of the photo-editing app category.
The next and remaining thing left is to know how to get back the invested money that you put under the segment of photo-editing app development and grow it further. Let us get you an answer to that in the next section.
How to Earn Money on Your Photo-Editing App?
When it comes to earning money on a photo-editing application or setting its monetization model, businesses usually work around two modes –
A. 

In-App Advertisements
Under this mode, the app earns by showing advertisement of other business to their users. The more a user interacts with the advertisement the greater are your chances to earn more money.
B. 

Paid Editing Features
The next most common mode of earning revenue on your photo editing mobile application is to offer features that the users would pay to use – it can be an effect or a filter or even holiday-themed frames.
Now that you know what is the cost to develop a photo-editing app are practically ready to get started with your own business, there is just one last remaining thing for you to attend to – Getting in touch with one of the leading photo-editing app development companies in India and the USA that would help take your business ahead.