Supply chain and operations planning (S&OP) is a critical supply chain planning process through which various teams agree on a fundamental governing plan for the next weeks and months, which then forms the basis of all the detailed planning and execution.
It is a cross-functional responsibility in which various departments, such as sales, marketing, logistics, manufacturing, finance, and operations, contribute to the critical decision-making process. Often, there are conflicts between the preferences and priorities of different business units.
So, how to meet the different expectations of supply and demand?
Through a clearly defined S&OP process, you can improve overall service levels while adjusting your company's goals and plans. But what's stopping you from sketching out your S&OP process? Is there no comprehensive and systematic involvement between your departments?
Integrated Sales and Operations Planning: How to Convert Challenges into Opportunities with IS&OP?
When marketing a new product, you can make assumptions about revenue or profit. One of its prerequisites is to provide the right products to the right customers at the right time, which can be achieved through correct predictions.
But what if it is incorrect?
Costs will soar, sales and profits will decrease. It's that simple.
Over-forecasting will lead to excess inventory and lower profits. Under-forecasting will lead to lost sales and customer dissatisfaction.
How to holistically integrate all the supply chain activities (supply planning, demand planning & forecasting, operations, logistics) while addressing suppliers, markets, and investors' complex ecosystem?
Road to Success – Integrated Sales and Operations Planning (IS&OP)
"IS&OP is a platform to drive consensus between demand & supply and create & monitor the execution plans."
Uncertainty in demand, supply, or both leads to insufficient service levels, increased inventory & logistics costs, and dissatisfaction among stakeholders and customers. But, measurable management of this uncertainty through correct planning decisions can bring significant benefits.
Post-COVID, the market is volatile, and companies worldwide suffer disruptions in maintaining the demand-supply equilibrium. The macro-environment challenges and evolving trends (raw material scarcity, customer behavior changes, etc.) have increased the need for supply chain's agility. In the next five years, the supply chain analytics market will grow by 17%. Therefore, as a demand planner, it is time to set up a broader framework and adopt advanced solutions to solve the current two key challenges in the supply chain, i.e., reduce costs and improve service levels.
If you place your bets correctly by implementing a reliable S&OP solution, you can:
Speed up the operations & logistics process
Address the issues related to downstream inventory & production planning, sales loss, stock-outs, inaccurate resourcing, low service levels, higher logistics cost, and more.
The key to a productive sales and operations planning process is understanding all decisions' impact in real-time.
With advanced supply chain analytics solutions, you can reach a consensus between various demand plans and demand & supply factors. Integrated Sales and Operations Planning (IS&OP) does precisely that. Check out this IS&OP video where Shashikiran discusses how IS&OP balances supply, demand, finance, and procurement while ensuring that the plan is always consistent.
After years of observing the S&OP process in enclosed quarters, we have created an Integrated Sales and Operations Planning solution to bridge the gaps that many supply-chain leaders face.
This solution works in three different modules.
1.) Demand Consensus
"Demand consensus is a multi-stage process to arrive at one planning number that every stakeholder agrees on."
Often demand planners spend half of their time (or more) accessing data, communicating with other teams, and tallying each other's planning base. With value created through S&OP, you can integrate future baseline demand with sales & marketing activities and achieve the desired top-line & bottom-line objectives, to make up for the lost time.
Forecast that relied on hunch or legacy systems can have a profound negative impact on demand realization and supply chain costs. Therefore, it makes sense to start the demand planning journey by establishing base forecasting capabilities to build confidence in the quality of data-based forecasts and demand & supply plans (based on that forecast). There are two ways to do this. One, you can hire a statistician to make a good baseline forecast. The other is to replace the individual with a solution that comes with an embedded demand consensus module.
Let's see the difference between the two.
1.) Manual consensus (based on statistician's created baseline forecasts)
Statistician will prepare a mathematical model that approximately mirrors the trend by testing various baselines and drilling down to one that closely represents the reality
Next, you must tune the model for incorporating seasonality – the time of the month effect/ day of the week effect, etc.
Then, use the available historical data to test the model and improve it until it provides a reliable result
Add data and use the model to predict future trends
Finally, share it with the concerned stakeholders (sales, marketing, logistics, finance, and operations).
However, there is one caveat in this model.
When all the function units gather to discuss forecasts, share plans, report and consider changes, and agree on the final demand plan, a lack of collaboration can be damaging. Besides, organizations with multiple SKUs, distribution centres, etc. may require dozens of such baseline.
Only a smart collaboration process can address these concerns in a scalable way, which has been explained in the second method.
2.) Automated demand consensus module (built in the IS&OP solution)
Here is how the demand consensus module facilitates the business units to arrive at a consensus and collaboration:
Using the module, you can combine data from numerous supply chain activities and arrive at a forecast that every stakeholder can accept. The module will provide you access to various top-down (demographics & target) and bottom-up (operating expense minus depreciation, capital expenditure) forecasts, considering the merchandising, sales & marketing, and operations teams' concerns. You can then analyze the deviations between the various forecasts and then smooth & integrate them. And in case you need a baseline for new products, you can use comparable data from other products.
You can introduce pricing interventions and promotions strategies to arrive at a demand plan. The key is to make all stakeholders involved in the S&OP process reach a consensus on demand.
2.) Demand-Supply Consensus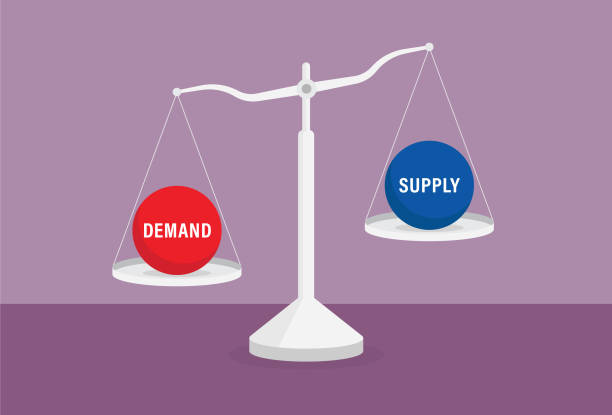 "One of the supply chain's main pain points –misalignment between the demand-side dynamics and supply-side dynamics."
This module can divide the demand plan proposed in the first module into various supply-side requirements. The requirements can come from multiple resources, e.g., personnel and operators, materials & inventory, warehouses & other operating infrastructure, or transportation assets such as trucks. Study what kind of supply is needed to meet the demand. Then analyze gaps and arrive at an alignment.
The alignment takes one of the following three steps.
Smoothening the demand to meet the supply
Augmenting/pruning the supply (if different from the demand)
Or, in a few cases, pruning the demand to meet the constraints
The idea is to drive consensus. Once it happens, you can freeze the plan and proceed towards its execution.
3.) Execution Monitoring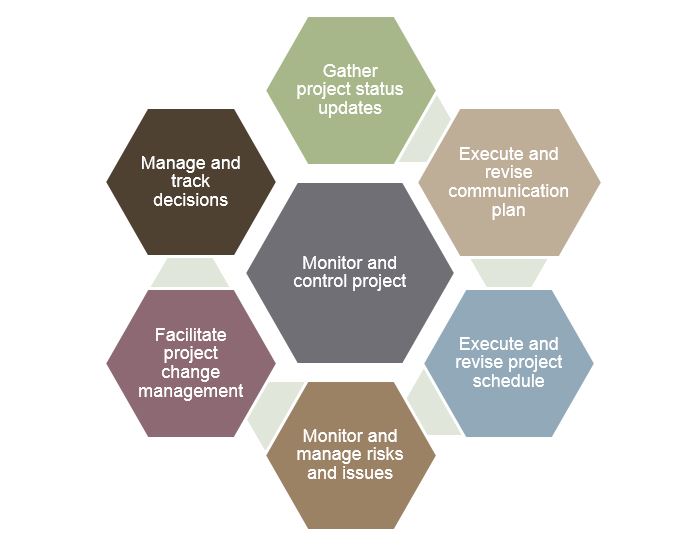 "Reliance on the supply side leads to prosperity on the demand side."
You can make precise predictions based on the first module (demand consensus) and create a scalable infrastructure using the second module (demand-supply consensus). With the execution monitoring module, you can add and execute functions using automated processes.
Creating a single source of truth
If you or your stakeholders are currently not able to take advantage of supply and demand decisions, or cannot rely on the baseline, run this module to incorporate advanced analytics to catch on the supply and demand scenarios. The module will help build trust and improve collaboration between stakeholders. This way, you will be able to align your organization in one direction.
If executed correctly, demand will reflect sales potential and lead to optimal inventory levels and logistics support.
There are two equally critical functions in this module.
You can monitor and compare the deviation between real-time demand and planned demand. If the difference is significant, you can shape the demand back to the plan or take pre-emptive measures on its execution to control the costs.
You can also determine whether the execution has deviated from the plan because of the nonfulfillment of standard operating procedures or some unforeseen factors.
The idea here is to generate early alerts to bring execution back to the plan. Through the three modules elaborated above, you can address your supply chain and operation domain's long-standing pain points.
The IS&OP solution that Anteelo offers can help you boost your customers' experience, deliver the highest quality products, build advanced forecasting capabilities, and mitigate the concerns of all your business units by fine-tuning each link in the supply chain.