2017 was a phenomenal year for Mobile Application Development.
The industry saw a new programming language, Kotlin, becoming Google's Official Language. We saw Apple making partnerships to rule the AI industry. AR/VR strengthened its position in the industry.
Among this all, we saw the application of one of the most disruptive technologies of our time, come into existence –
1. 

Mobile Payment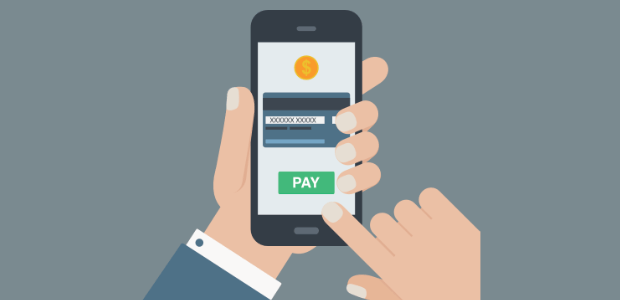 This year, more users will turn to their mobile phones to make daily payments as people are less likely to carry cash. If you haven't considered offering mobile payments to your customers, it'd be a good move for 2018 to discuss this with your mobile app development company.
By 2020, the world will see Mobile Payments reaching out to become a $503 Billion industry – amounting to 80% annual growth percent from 2015 to 2020.
While there are already a number of mobile payment applications operating across the globe, the number is only going to increase: especially since the value of Annual Transaction made through mPayment apps is on a high in the US and globally.
Even if the app you are planning is not a Payment App, in itself, incorporating mPayments feature in your mobile app will bring yours in the list of convenient apps.
2. 

Blockchain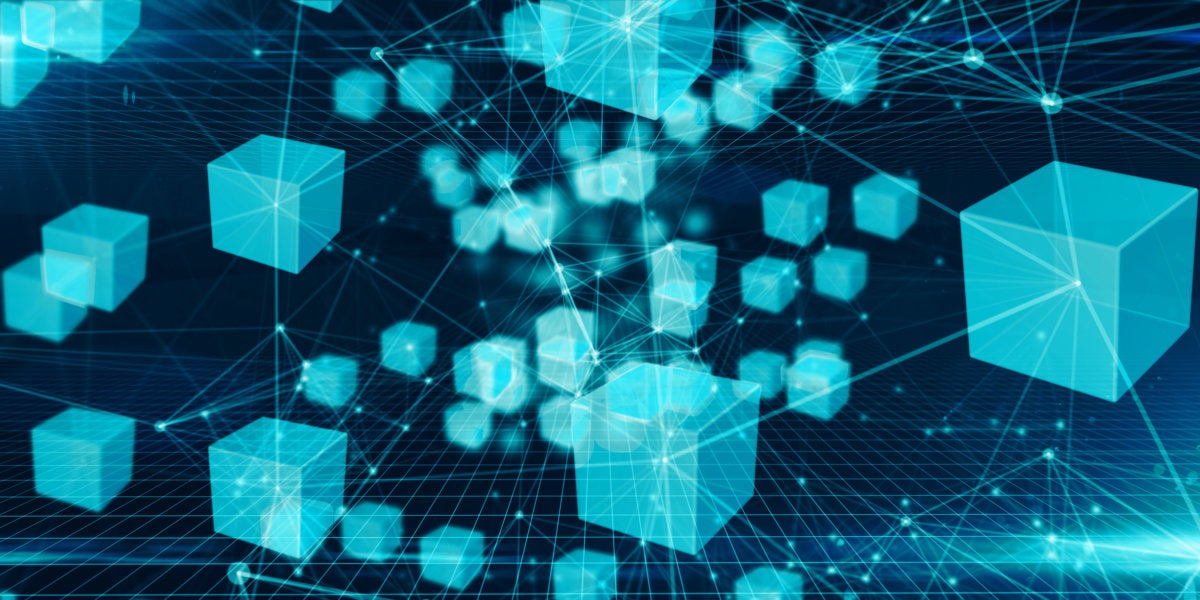 9 in 10 government firms are planning to invest in blockchain for financial transaction management, asset management, contract management and regulatory compliance purposes. One-third of banks are expected to adopt commercial blockchain in 2018.
While Bitcoin, an important element of Blockchain has already held its position in the technology world, 2018 will push Blockchain further from digital payment. With the technology getting more and more investments every passing day, industries would now be using it for so many other uses than just Cryptocurrency transactions.
There are already brands that have started offering the technology to serve their smart contracts feature for real estate industry and then there are others that have made Blockchain Mobile Apps to add on security feature in supply chain management system.
3. 

PWA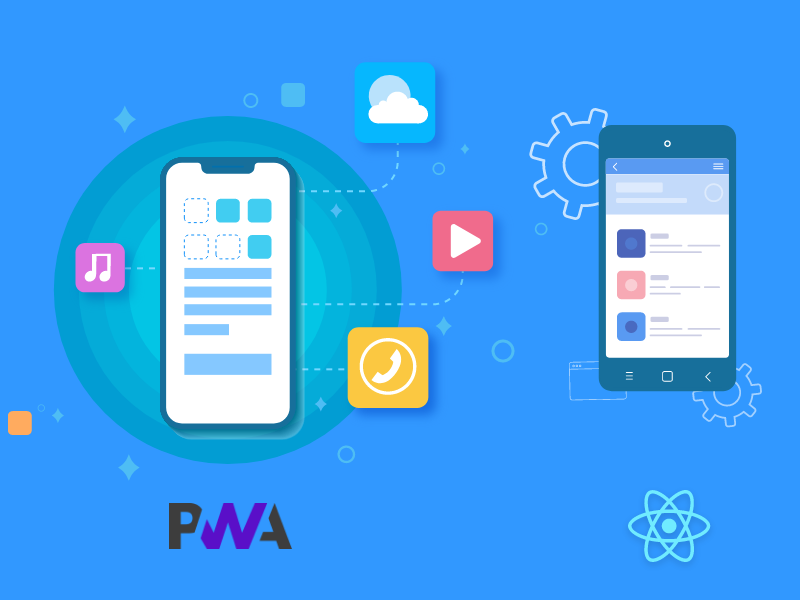 PWA is not something that you have to install from the app stores. It comes with a diverse range of innovative features like quick updates, faster navigation, offline working mode, push notifications, and so on.
Factors like reliability, speed, engagement, reachability, and cost effectiveness, among many others, have bringing Progressive Web Apps in line with their Native Apps counterparts. Although Native Apps still had the upper hand in 2017, the changes that are planned for PWAs in 2018, will make more brands adopt it.
4. 

IoT and Wearable
Analysts predict that IoT will grow from $157.05 billion in 2016 to $661.74 billion by 2021 and we're just at the beginning stages of this growth.
Users' demand for wearables that go beyond satisfying their medical needs is on a surge. The need of the hour is to add innovation in what one can do at the click of their watch button or by adjusting their glasses. And, this is exactly what they will be getting in 2018.
Every IoT and Wearable related discussion that happens in 2018 will be incomplete without the mention of Smart Homes. The year will see greater adaptation of technologies like Alexa, which help users control their smart home devices like door locks, camera, lighting, entertainment system, and thermostats, etc. The technology, which is already a billion dollar market, will continue to rise with time.
This year, you will be able to connect your life much more with the minimal devices that you work around with, every day.
5. 

AR/VR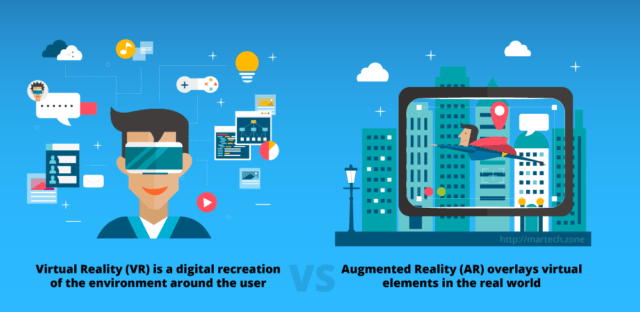 The next-generation apps especially the gaming apps are all about AR and VR. The tech experts have predicted to generate revenue of $150 billion by the year 2020.
While the technology was restricted to mostly gaming and retail industry in 2017, 2018 will see its adaptation in a number of otherwise deemed traditional industries as well. Such as – Real Estate, Healthcare, and Education etc. The foundation that AR/VR had set for itself in 2017 will grow its roots to a much deeper level in 2018.
The elements that are making the revenue chart of AR/VR are not just restricted to AR Voice or AR Games and VR Games and VR Theme Parks, the $120 Billion market of AR and $30 Billion market of VR can be divided into a number of other elements, with each of them holding their piece of share in defining the future of AR/VR in the world.
Introducing AR/VR in your mobile app this year will not just solve your app engagement problem but also will help increase your conversion rate, if yours is an eCommerce app.
6. 

Enterprise Apps
An Adobe study says that 77% business owners found enterprise apps advantageous and 66% are increasing their investment further. Also, 430 billion enterprise app markets are expected by 2021.
The reasons that enterprise Apps have found a place in this list is because in today's corporate scenario, the need of fixing a seat for people to sit and work in has become a thing of the past. In the time of virtual employees, companies' needs to have all their employee working in one place has become negligible.
The scenario in 2017 was that nwere employing the enterprise apps that adhered to the standards set by their industries. But with greater focus on being different from competition, in 2018, companies will be looking for platforms specific to their business, which only have the elements that their team works around.
7. 

On Demand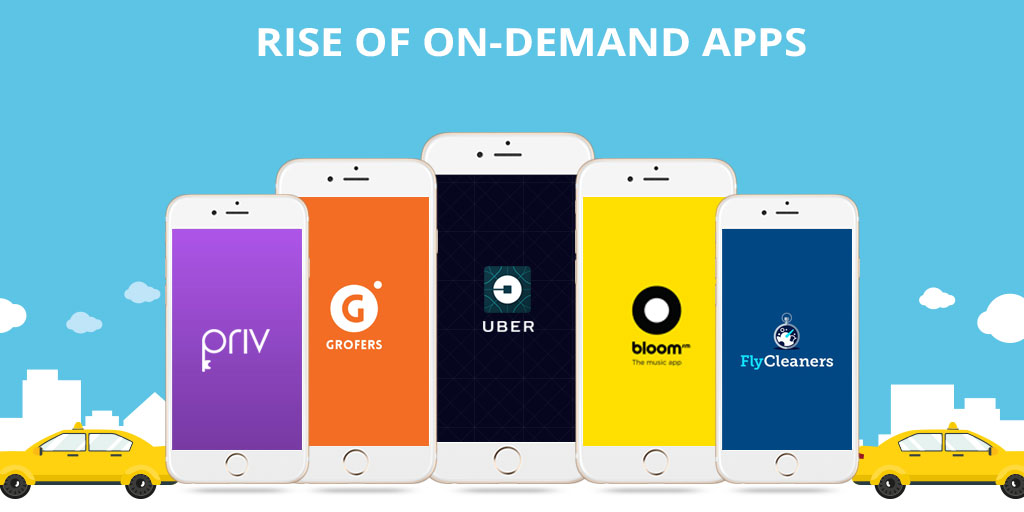 In 2017, users spent 98% more on on-demand entertainment apps compared to 2016. It also expands to users wanting other on-demand services such as haircuts, food, laundry, and so on. The number that is only to increase by manifold in 2018.
The average annual spending for different on demand industry services is also going to see a jump this year when compared to what they were in 2017.
The need to be satisfied instantly for every need is what has brought in an increase in the demand for the technology. While, on demand services has already seeped itself into a number of industries, many more brands will see its inception in the coming time – B2B setup will soon start using the on demand economy to verify their new employees' background information or getting their hand man jobs done. Even the current industries will have to find new innovative needs of on-demand facilities to stay on top of their competition.
8. 

Instant Apps
Instant apps are very convenient and that works majorly in attracting more users. The need of app installation is eradicated here which eliminates the barrier between apps and web. The easiness that Android Instant Apps will lead to its greater adaptation in 2018.
Instant Apps is that feature of Google Play Store, which allows you to use an app without having to completely download it on your phone. All one needs to do is find them in the Store and then click on 'Open App'. The apps even allow you to perform a specific activity inside an app that is not installed in your device, with only a click on a URL.
By allowing users to use the apps without putting an effort and losing even an MB of their precious phone storage space, is what has made Instant Apps a hit in the mobile app world. While only introduced to a limited few apps of Play Store, 2018 will see the "Try it Now" option in more number of apps, increasing your chances at brand visibility.
9. 

mHealth Apps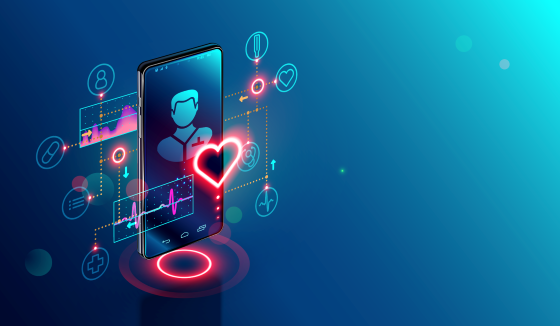 With over 100,000 health apps in the market and with a forecast of 1.7 billion downloads of mhealth app on iOS and Android by 2017, there is plenty of room for more apps with better and personalized outcomes.
Gone are those days when the mHealth apps were only related to showing the number of steps a person has taken or to book an appointment with their doctor. This was all a thing of 2017. The mHealth industry has now evolved, entirely.
This year is about Electronic Medical records (EMR) Apps that helps in keeping records of your medical history, handle your medical bills, and keep a check on serious health issues like Asthma, Diabetes, and Cancer on phone.
While, this is for the patients, doctors will also move one step ahead from their usual application related to accepting appointment and viewing patient history, to practicing serious operations using the Virtual Reality based apps.
10. 

Cross Platform Apps
Wide user reach, improved marketing, cost-effectiveness, and increased revenue are just some of the factors that have been pushing the app development world towards Cross-Platform Apps.
With the audiences on both Android and iOS rising neck by a neck in 2017, brands will tweak their strategy and get inclined towards creating an app that works on both platforms. There are a number of issues that will be solved by investing in Cross Platforms apps, such as – High costs associated with developing apps individually for Android and iOS, having different-looking products on different platforms, and limited reach amongst others.
Now when we talk about Cross-Platform Apps, there are a number of issues that can come up, with the main ones being bad UI and speed.
To remove the glitches that Cross-Platform Apps come with, React Native App Development is the framework we swear upon.
While there are other frameworks like NativeScript and Xamarin, React Native single-handedly holds the wagon to be the best cross-platform tool the mobile app world has the offer. Here are the issues that React Native solves –
The knowledge of JavaScript is enough to develop a whole Cross-Platform App.
React Native Apps are fluid and are highly responsive.
Relies completely on Native Controls.
It allows the developers to reuse their codes.
11. 

Chatbots and AI
Users are searching for more effortless interactions with brands and are now expecting channels of communications to be open 24/7. 52% of consumers prefer to interact with businesses via a messaging app rather than over the phone or in person.
While Chatbots will continue to do their function of answering users' queries as a bot in 2018 as well, but with AI, they will now answer questions that are not even asked yet. Or even better, they will give alternate solutions to the mobile users, removing the chance of knowing who is behind the screen, a bot or a living, breathing human.
Chatbots have already found their place in a number of industries, globally.
Chatbots will take customer service to a whole different level in 2018, by not just being available to them 24*7, but also by solving issues that were kept on hold till a representative was available, in 2017. This combination of AI and Chatbots will also start making its remarkable presence felt in the apps dealing with mental health.
Are you prepared to see your device get cooler, more useful, and thousand times more active this year?