Google has decided to give its Android app developers other tools to earn money from users who don't wish to pay. And if you are thinking it's subscription-based then no it's not.
Google is going to introduce a new way to let it's Android developers earn money. The programme is called 'Rewarded products' and will allow developers to show videos on their apps to monetize the apps.
The programme is a win-win for both developers and app users. How will this work? The app users won't have to spend money on the app instead they can just spend some extra time to earn benefits. But the trick here is that these benefits will also be received by the app developers.
For instance, if a user scores 30 points in a gaming app then the developers can put an option to double the points by viewing a video ad. This is how both the parties are winning without either of them losing money.
Google also said that developers can easily adapt to it as the integration process is not difficult and does not require additional API calls or extra SDK integration.
The developers are quite happy with this new change but we still have to see how the users react to the video ads. It also depends on how the videos will be added in the app. The video ads are the first of the rewarded products that Google has added. There may be more of these products to come in the future.
In a blog, Google said, "Developers are increasingly using multiple methods to monetize their apps and games. One trend has been to reward users for a monetizable action, like watching a video, with in-game currency or other benefits. This gives users more choice in how they experience the app or game, and has been an effective way to monetise non-paying users,"
This new programme was influenced by developers demand to reduce app store tax. Google has been very supportive of its developers and has constantly been adding new tools for developer. This new programme might seem somewhat similar to most but there is a difference.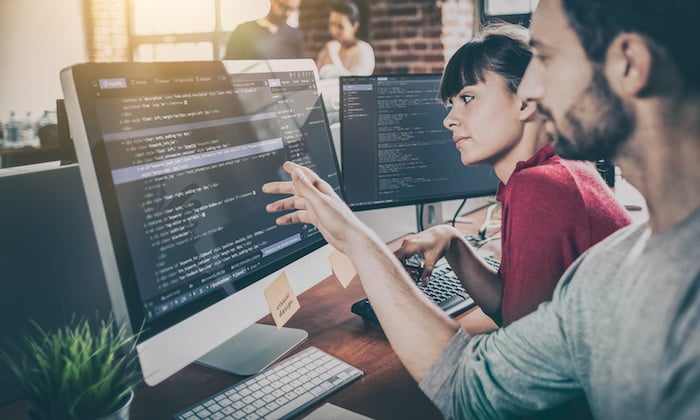 Developers had already been using advertisements to monetize their apps but this new programme will become the official product of Google. This will make integration an easier process and will also give Google an edge in competing with third-parties that offer something similar.
The rewarded products can be added to any app in the Google Play Billing Library or AIDL interface. All this can be achieved with just a few additional APIs and would not need any SDK as mentioned earlier.
Another catch with this sudden launch is Apple's full embracement of subscription. We have seen that subscriptions have become the largest source of revenue growth app stores recently. As good as it sounds for Google to be introducing the new monetization programme for apps, they still don't have an upper hand.
iOS users are more likely to pay for apps that they enjoy than Android users. This is why Apple has seen almost double Google's revenue even with fewer downloads. All this resulted in the very heated argument of Android vs iOS which has still not settled.
For Android developers, this means that they won't be able to use the benefits of subscription any time soon unlike Apple. This also means that developers going for cross-platform development will be more inclined towards iOS just for revenue growth.
It's a good thing that Google introduced this rewarded products programme for proper monetization of apps. This might bring back the developers' attention to Android and hopefully increase the in-store sales of Android.
The rewarded video product is launching in open beta and will be available for developers in the Play Console.
This was all about Google's new Rewarded Products programme launched for the Android app developers. Stay tuned for more or contact our Android developers at Anteelo.