Cloud computing is set to continue its remarkable development this year with technologies like 5G, Kubernetes, AI and machine learning increasing the scope and scale of the operational uses it can be put to. In this post, we'll look at these technologies and see how they will change the face of cloud computing and how businesses use it.
1. IoT boosted by 5G
The long wait for 5G is finally over and, with its introduction, we're set to see it play a critical role in the connectivity of IoT devices, extending that connectivity way beyond the limitations of wi-fi and enabling the development of edge computing.
The exponential growth in the number of IoT devices is coupled with an equally gargantuan collection of data. As the value of that data for delivering rich insights prevents enterprises from deleting it, companies are left to find a way to store and process it all. They need massive data storage capacity and vast compute capabilities. At the same time, some of the new technologies being developed for IoT use, self-driving vehicles being a prime example, require network latency to be almost eradicated.
5G can help with all these issues. It can connect devices where wi-fi and cabled connections are not available and at exceptional speed, it enables storage and compute services to be installed at the edge of 5G networks, shrinking latency to less than a millisecond while reducing the type and volume of data being stored in datacentres.
2. More stringent security standards for public cloud
Security is a critical concern for all enterprises and one new area to consider is the issue around 5G as it becomes part of the cloud network. The UK's decision to use Huawei technology for its 5G network has already become a political hot potato. This, together with other concerns, is likely to lead to more stringent security standards, particularly over endpoint security, for cloud providers.
It is expected that tighter regulations will be introduced for the architecture of hybrid clouds requiring full data separation between on-site and public cloud environments. Brexit will also play a part, as the UK goes its own way in implementing standards regarding data protection.
3. More users adopting hybrid cloud
While many companies have considered hybrid cloud computing , its technological challenges have led to most of them adopting a purely public cloud model. And while there are workloads which are better suited to a hybrid solution, the lack of flexibility to deploy both on-site and cloud infrastructures is a hurdle which many enterprises are not equipped to overcome.
In 2020 and beyond, we'll start to see new tools that can overcome these management and migration challenges. These tools will split migration into two separate processes where companies can first become familiar with their new programming and management models on-site before finally moving their infrastructure to the cloud. This is particularly helpful for those organisations that want to move to the cloud but don't want to abandon the investments they have made in their datacentres and hardware.
4. Kubernetes to become the standard container
Containers have become widely used by companies that need to run multi-cloud workloads. By providing a platform-agnostic solution for the packaging and management of applications, they have simplified the process of cloud adoption and migration.
Of all the container solutions available, Kubernetes has become the most widely adopted. The primary reason for this is that, aside from housing an application, it also specifies the app's required infrastructure, including load balancing, networking and scaling. What's more, the standardised way in which it does this means those specifications can be more easily transferred across providers. When it comes to deploying infrastructure for container-based workloads, Kubernetes is today's go-to solution. Additionally, its popularity means there are also a growing number of tools being developed to support its use.
5. AI and machine learning used in networking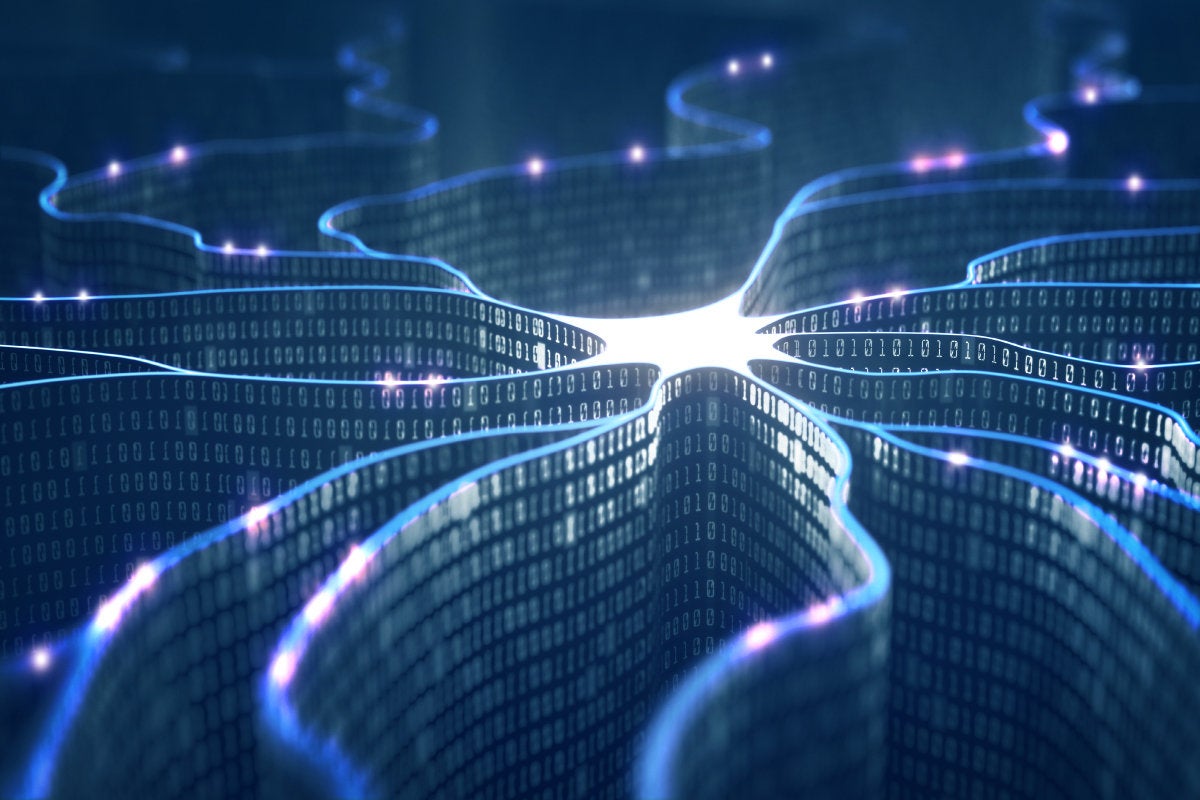 AI and machine learning are now being deployed to carry out a wide range of operations and this means companies are reorganising their IT services to enable them to make deployment easier. One area where AI is beginning to bring developments is in networking, helping with such things as reducing energy consumption and in automating maintenance tasks. Expect to see even more examples of its uses coming into the spotlight in the next few years.
Conclusion
It is an exciting time for the cloud with technologies like 5G, containers, AI and machine learning enabling its users to undertake more operations and enhance their capabilities. However, with expanding uses comes an even greater need for security and higher standards in how data is used. Hopefully, the information given here will have shown you what developments are in store and how your company can benefit from them.