The strong shift towards e-commerce in India is ever more evident with India stepping into '1 billion mobile user club'. According to a new Bloomberg report, country now has around 1.03 billion mobile phone subscribers.  SBI research report says the e-retail market was around USD 6 billion in 2015. And India expects 125 million online buyers with USD 19 billion (only through mobile) business by 2019.
One of the research held in India shows, 'The largest digital properties in India (Facebook, Google) and e-commerce businesses have acknowledged that they receive 50% traffic from the web and 50% traffic via mobile (mobile web and app)'.  However, mobile traffic is growing at a much faster rate. But, we most definitely cannot ignore the fact that only 7.8% of mobile users have smartphones. But the non-smartphones users heavily use the Internet!
125 million online buyers in India by 2019
Mobile Commerce sales to hit $19 billion by 2019
Just 8% of e-commerce addressable market lives in Top 8 cities, rest to be reached by mobiles.
The rapid change in e-commerce has strongly focused the entire design industry. Looking back, from print we shifted to web design and today we have stepped into the whole new era of designing for systems. It's not just limited to that! We see highest level of personalization and customization taking place serving almost individual customer needs. The question here is 'Who' tracks the online behaviour and needs of your target consumer, 'Who' digs into the competitors product, 'Who' study the market trends and 'Who' gives you a solution that exceeds expectations?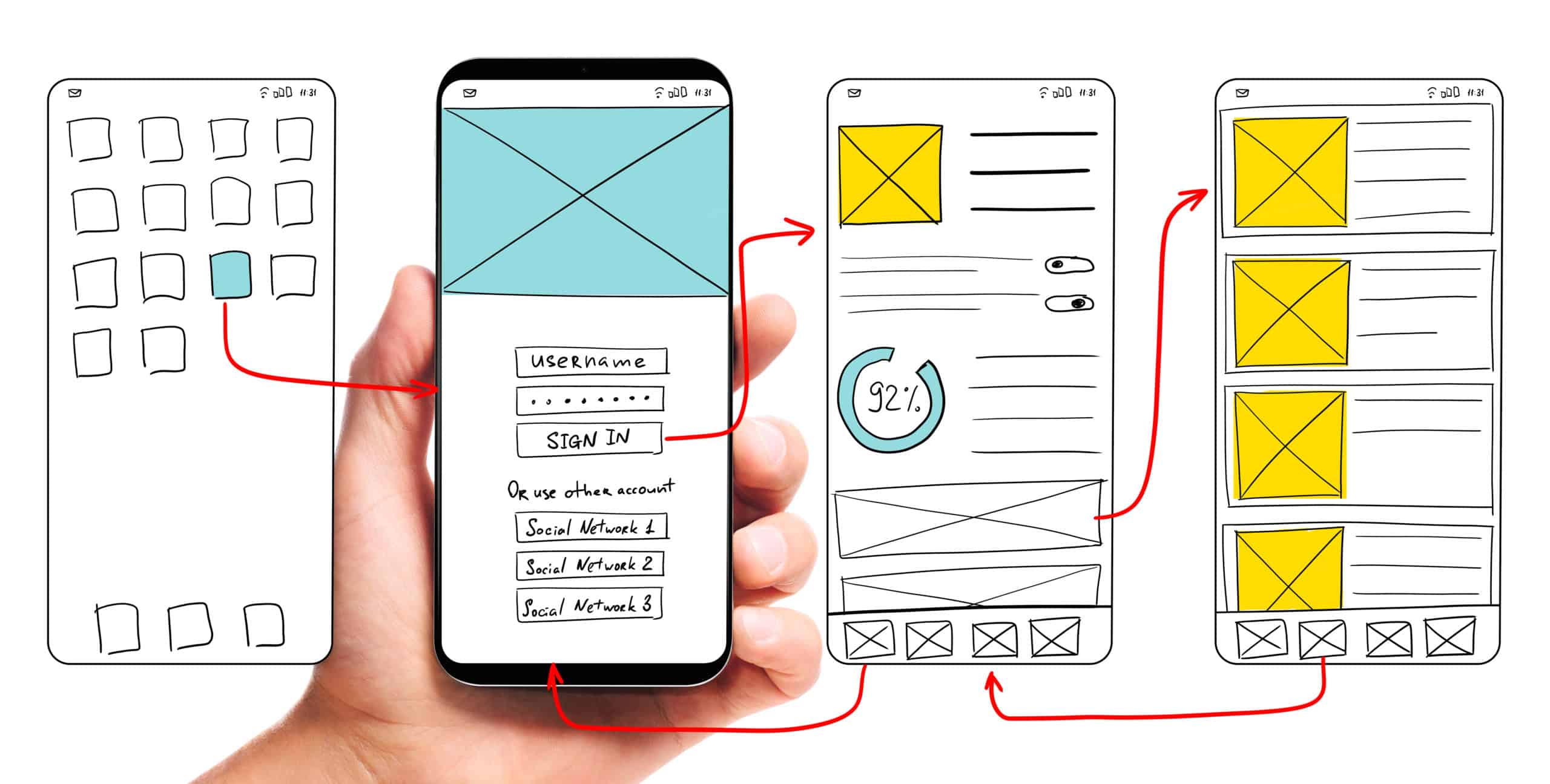 The success mantra to stay ahead in the game for all online businesses lies in innovation and tactfulness of online platforms – the answer and key is with UX (user experience) and UI (user interface) experts. These are the people who ensure that your company makes a lasting impression on your potential consumers and convert them into loyal ones!
User should experience a complete bliss when they are navigating through your platform. An easy to use portal with all the necessary information and detail makes a big difference. These designers have an ability to get inside the heads of users and present you with answers to typical 'What and How's' of your digital product! They are part researchers, observers, thinkers, developers and marketers. Remember, when you went to some website and in seconds, were fed up because you could not find the information you were looking for or you had to look up the entire page just to find one simple login; thus, is an example of a bad experience. Such that you would not want to go again. And then there are Websites like 'Facebook and LinkedIn' that generate high volume traffic mainly due to the enhanced user experience. Therefore, if you are interested in generating high volume traffic on your portal, you should ensure that it is user friendly and easy to navigate. And, more so serves needs of every individual customers in a way that they feel that they feel part of it.
Like, Beauty is incomplete without brains. Similarly, UX is imperfect without a great UI! A great User Interface is the part of the web interface (portal or mobile) that faces the user when he looks at the portal. The use of effective and simple user interface design will be of immense help in achieving the objectives of going online. Right from colors, fonts, graphics, animations, wordings, placement, almost everything is so beautifully inter-related and in a flow that users are bound to fall in love with your product and portal. A good user interface not only increases the usability but also leads to the smooth completion of any task at hand thereby making everything enjoyable and flexible as per the requirements of users. The visual appeal of a UI on portal or mobile has a significant impact on users as its information Architecture doesn't enable engagement on its own.
To conclude, UX is as simple as making an online, digital world as human friendly as possible. And, UI makes it as pleasing as possible. The world of e-commerce, demands an expert guidance in offering a platform that would ensure that profits see an upward trend.