Digital transformation is just something for big business, right? Erm, no! In fact, it's not completely true that bigger organisations led the way: many of the early movers were the disrupter startups that were digital from the offset. Indeed, it's being digital that enabled them to become disruptors and forced their larger competitors to react. Today, as more businesses and consumers shift towards digital technology, it's more important than ever for SMEs to consider how digital transformation can help them stay relevant and competitive. Here, we'll examine why.
Reacting to change
Shifting consumer behaviours, the evolution of new ways of working and the constant roll-out of new technologies means SMEs are consistently having to adapt quickly to change. Not only are more consumers moving online; they are demanding digital services that provide better customer experiences. Employees, meanwhile, are increasingly seeking to work with companies that enable them to work flexibly and away from the office. To acquire and keep new customers and talented employees, and keep up with competitors, SMEs need to be able to adopt new technologies quickly, for example, deploying remote working platforms for staff or personalisation engines for customers.
To do this, they need to be agile, and its digital transformation that enables this. In particular, it's the adoption of cloud technology, an infrastructure that allows companies to deploy new servers and applications instantly and which provides them with all the scalable resources they need to undertake their workloads. Indeed, by migrating to the cloud, SMBs eradicate the need for expensive, in-house infrastructures, making them even more agile and putting them on a level playing field with their larger competitors.
Taking advantage of AI
Artificial intelligence is starting to permeate all areas of business operations and its easy accessibility means it's increasingly being utilised in all sectors. Today, SMEs can use AI for a myriad of purposes. It can help find better ways to procure products or materials, make industrial processes faster and more efficient, monitor machine and system health, provide data insights that identify new opportunities in the marketplace, streamline logistics, deliver human-like chat conversations with customers and identify risk, whether that's financial risk or risk to life.
A key element of digital transformation, AI is something most SMEs can gain enormous benefit from. The good news is that adopting AI is no longer the major technological leap it used to be. Its popularity means there is a growing number of both open-source and proprietary AI applications that are designed to integrate with company systems – the majority of which are cloud-based. For SMEs that have migrated to the cloud, such technology is merely a click away.
Cyber defence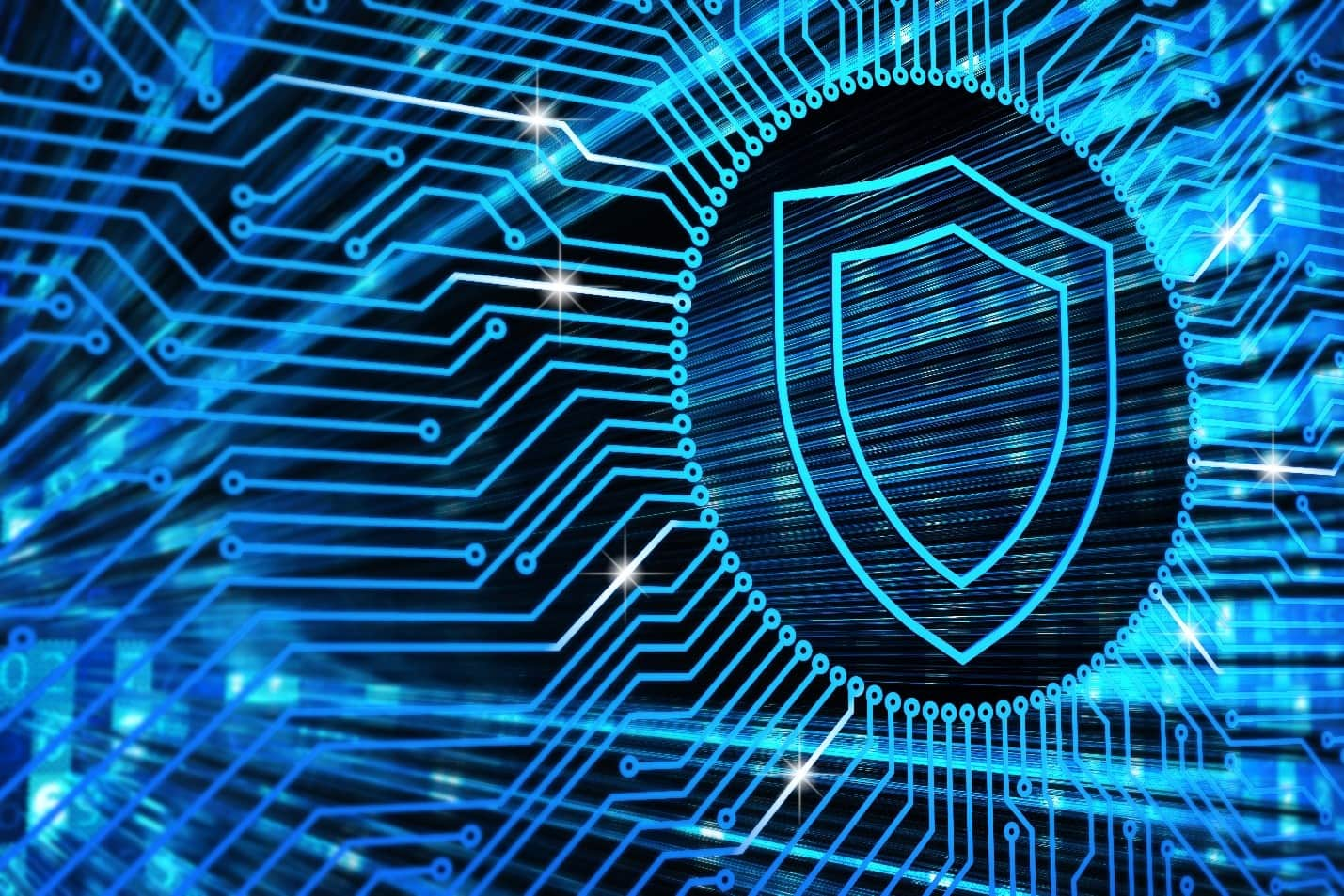 Being an SME doesn't protect a company from cyberattack, nor does it remove the obligation to comply with regulation and ensure that data is safe. For this reason, SMEs need to develop a robust security strategy and put disaster recovery and business continuity plans into place.
Though ransomware attacks grab the headlines, there are various other ways companies can fall victim, such as through hacking, phishing, malware infection and DDoS attack. Data can be stolen, systems taken offline, websites taken control of and money syphoned from company accounts. It's a serious issue: 60% of companies that fall victim to a cyberattack fold within 6 months.
The growing sophistication of cyberattacks means criminals can now buy ransomware as a service or brute force software with built-in AI. As a result, SMEs need advanced tools to defend against them. The adoption of these tools is also a key element of digital transformation. Providing this level of security in-house, however, is not only expensive but requires expertise and this puts it beyond the means of many SMEs. In the cloud, however, both the expertise and advanced technologies like next-gen firewalls, intrusion and malware prevention, etc., are part of the service. Companies will also find that vendors provide backup, disaster recovery and business continuity solutions to help them recover swiftly should the worst happen.
Data storage
Data is essential for digital transformation as it provides the information that applications need to process in order to deliver improvements. Today, businesses gather huge quantities of data, not just from customers and their online activity, but from the monitoring of machinery, vehicles, IoT devices, LED lighting systems, energy usage, inventory systems and more. For digital transformation to work, finding the right storage solution for all that data is essential.
SMEs will need to centralise data in order to control access, create customer journeys and ensure employees have access to the latest versions of documents and files. As data grows, businesses need expandable storage rather than having to go through the risk or rigmarole of upgrading to a bigger server whenever capacity is low. That storage also needs to be secure. Cloud storage is ultra-fast, can be expanded easily, has security features like encryption and access control, and is more cost-effective than buying dedicated servers. Crucially, being in the cloud, it enables remote workers to access data wherever they have an internet connection.
Conclusion
More SMEs are undergoing digital transformation than ever before. Indeed, to stay agile and adapt to change, it is becoming a necessity rather than an ambition. It is, however, a necessity that brings with it many rewards. The starting point for digital transformation lies in the adoption of cloud technology, as it is cloud infrastructure with its robust security and cost-effective pricing, on which the applications, tools and platforms of digital transformation are best run.