Look down any road, these days, and you'll see some form of building work going on. It's a busy industry, but one where competition is fierce. Having a website doesn't only improve your chances of landing more work, it can also lead to customers being willing to pay more for your services. And if the only thing stopping you from getting a website is because you think it's too difficult or too expensive, read on and we'll bust that myth once and for all. Here are six reasons every builder needs a website.
1. Stop being so hard to find
Not getting enough enquiries or the right kind of jobs? Most people looking for a builder today will begin their search online. More specifically, they'll type 'builder' and the name of their town in Google and look at the companies that appear in the results. If you're not on the list, you won't get the enquiry. The good news, of course, is that if you have a website, you're likely to get many more enquiries than you currently do.
2. Give customers information immediately
The internet has made the world a faster place. Not only do customers expect things to be done quickly and conveniently; they are no longer prepared to wait for things that are slow or which are a hassle. Why does this matter? Well, if detailed information about your services isn't available on a website, they'll see it as a long-winded hassle to ring you up, especially when your competitors' websites put that information on their screens in a matter of seconds.
This is why simply putting a few details on a listings website is never enough. Even people who find you on there are still expecting a link to your website where they can find out more.
3. Provide information that sells
As an experienced builder, you'll know better than anyone the type of questions your customers want to know before they decide to choose your business. For example, they'll want to know the different types of building work you offer and your qualifications, accreditations, skills and experience. A website enables you to answer all these questions in detail and in writing so that customers can be better persuaded to contact you for a quote.
What's more, put once in writing on your website, it will save you hours having to explain it again and again over the phone or in emails.
4. Show customers how good you are
There's nothing like a great photo for showing how fantastic a building looks after you've finished working on it – and this can be the clincher when it comes to landing a new contract. On a website, you can create a portfolio page with pictures of your best work and can keep adding to it as the years go by. This will let potential customers not just see the quality of your work but help them visualise how the final project will look.
5. Up your prices
While pricing is important, how much you cost isn't the most important factor in landing a job. Today, 82% of customers are willing to pay more for services that deliver better customer experiences. As a builder, you'll know what those important customer experiences are, for example, starting projects as agreed, meeting deadlines, arriving on-site on time, staying within budget, leaving premises clean and tidy, finishing the project to specification, etc.
While delivering those experiences is essential, letting customers know about them on your website changes perceptions of the kind of company you are and this can stop relying purely on price to get contracts. You can quote what you are worth because of the quality of the experiences you deliver and customers will be willing to pay for it.
6. Look more professional
Most people expect every business to have a website. When there isn't one, potential customers will ask why – and this can lead to concerns about whether you are a professional builder or a legitimate company. While you certainly don't need a website to be professional or legitimate, having one can reassure people that you are, especially when it contains information that establishes trustworthiness.
Simple information, such as a physical address, telephone number and professional website and email addresses, give your business legitimacy. As does a company registration number and VAT number if you have them. A website that contains terms and conditions, testimonials from past customers, photos of previous work, an about us page, etc., all help to convince customers that you are a business they can trust.
With customers spending significant sums of money on a building project, it is important to let them know that you are a professional company and doing this on your website is key to building that trust.
How easy is it to build a website?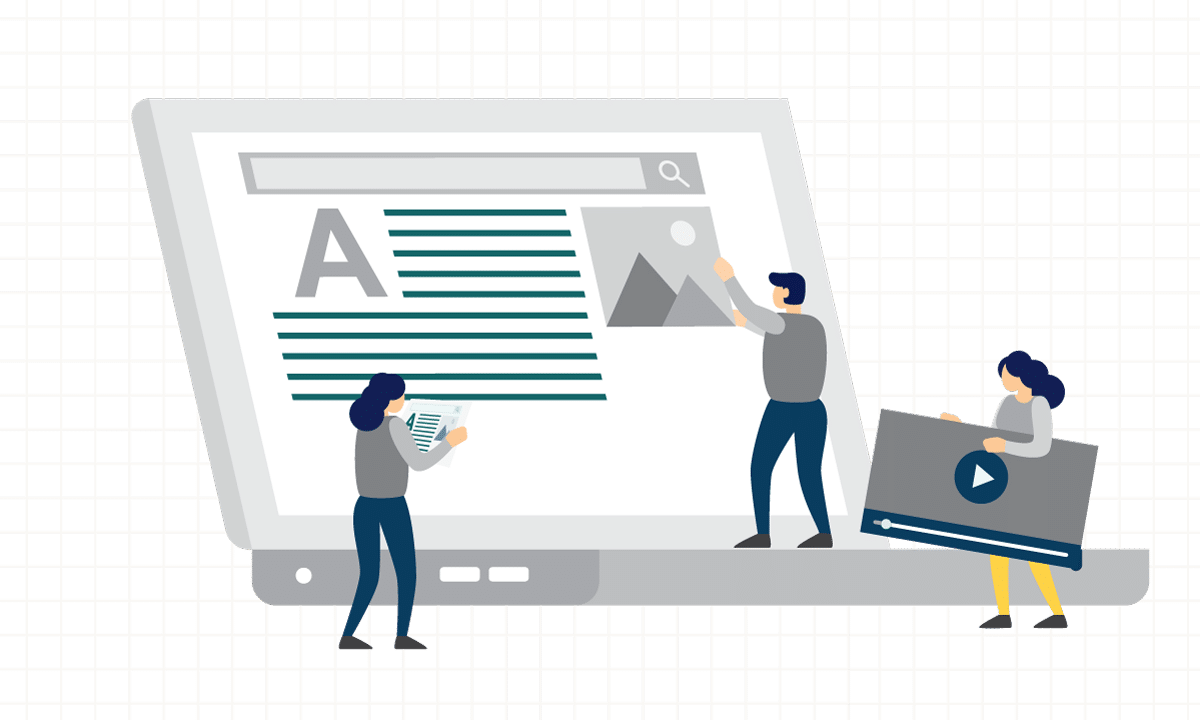 It has never been easier or more affordable to build and run a website. Website building software, like WordPress, is free, easy to use, requires no coding skills and comes with thousands of themes and add-ons to give your site the look and functionality you need. Used on 41% of all websites, this professional tool can be installed with a single click here at Anteelo, enabling you to start working on your site in minutes. What's more, you can host your website with us for less than £1 a week and take advantage of the wide range of services included in the plan, such as 24/7 technical support, daily website backups, professional email, robust security, guaranteed 99.9% uptime and more.