The health insurance sector is finding itself in a whirlwind of change. For insurers, this means getting an understanding of the domain's benefits and tech stack powering the change.
New-age healthcare space or digital health ecosystem, as it's usually called, is engineered to keep patients on a pedestal. The transformation of healthcare has created an ecosystem where every medical industry stakeholder and process has been operating to keep patients at the center stage.
While this patient-first system is coming organically to the caregivers, insurers – the third key stakeholder of the healthcare sector – are finding the transition a bit challenging. In this article, we are going to look into the capabilities that payers need to inhibit to survive the growing competitiveness in the digital health insurance world.
The insurance industry is staring at a cultural shift that will put people's well-being at a primary stage. The shift has forced the sector to move from paying financial compensation to injury, illness, or loss towards the end goal of mitigating or preventing them.
A key role in bringing this shift to health insurance digital transformation has been brought along by technology adoption by every custom healthcare software development company.
In this article, we will dive into the technologies insurance companies can adopt in the digital health services landscape. But first, let us look into the benefits that would make the domain an active participant in the changing landscape of digital transformation in healthcare.
The Benefits of a Digitalized Insurance Sector 
1.  Digital solutions help people make healthy decisions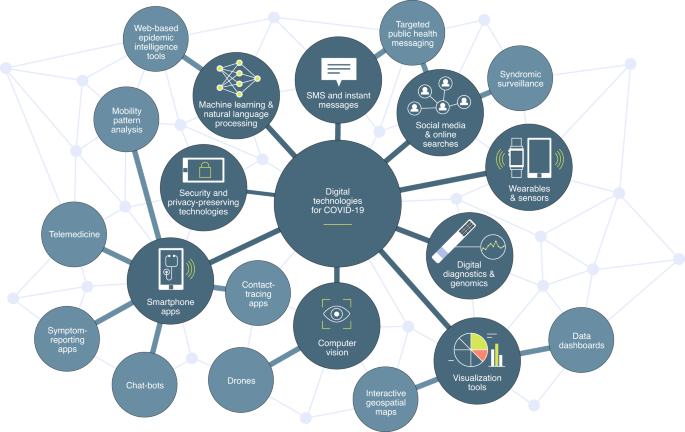 Digital healthcare solutions powered by wearables and insurance-inclined apps help people: prevent diseases, better diagnostic, manage a chronic condition, limit lifestyle risks. A number of modern users expect their health and care providers, insurers to provide them digital wellness solutions.
New-gen insurers, by offering consumer-centric programs like health quantification, etc. can meet this consumer expectation.
2.  Digital platforms help insurers connect with the users
Digital tools and digital health platforms provide insurers the ability to give their clients a welcoming, interactive platform using which the insurers can create an 'I care' strategy. The platforms do not just act as a mode to have positive interactions with the customer but also gather data that can help make processes and values efficient.
3.  Insurance digitalization help lower risk and cost
Digital healthcare services help make a detailed picture of users' overall health. Upon the data, the insurers can create an approach that can be used for personalizing premiums through dynamic pricing. The data-driven approach also enables risk assessment that enables accelerated underwriting.
According to a Capgemini report, the use of data-driven assessment helps insurers adopt a more value-driven care model where the digital tools provide a transparent picture of the dynamic pricing model.
4.  Digitalization in the insurance space optimize customer experience
Digital space helps healthcare insurance service providers optimize the customers' experience by increasing the number of touchpoints and providing new services. Here are some of the use cases of how it happens:
Digital health insurance plans for managing personal health
Virtual healthcare delivery
Connected vehicle and smart-home solutions
Voice technology for advising customers.
5.   Digital tools can secure data dominance
The insurance sector is producing more data than ever before. They have been building and scaling big data ecosystems to create visualized data sets that can suggest benefits plans according to the success factors.
Providers and healthcare app developers that are best able to use big data are delivering personalized customer experience, bettering retention, and are creating more accurate quotes – all at a lot faster speed compared to traditional approaches.
These and a plethora of other benefits are a guarantee that is dependent on the adoption of a new-gen technology set. Technology in health insurance has become a driving force that can take the domain towards end-to-end digitalization.
Let us take a closer look at some of the technologies we suggest our insurance sector partners, in our capacity as a healthcare app development company USA and India, to integrate into their solutions.
3 Technologies Aiding Insurance Digitalization
Machine learning
Insurers, as they process claims, gather a large amount of data from multiple sources. Incorporation of machine learning in the process and healthcare mobility solutions can help build customer relationship management systems that offer targeted service and eliminate churn.
The industry is also exploring ways to use the technology for helping doctors deliver proactive, timely, and cost-effective care to patients.
Internet of Things
With over 1 billion wearable devices active in the market, the healthcare industry is no more unsure about the technology's capabilities. The biosensors present inside the wearables are getting more sophisticated to become links in the digitalized healthcare system which lays emphasis on home-based treatments.
Through the data collected by the sensors, insurance companies can help wary customers of problem signs before they develop into diseases.
Distributed ledgers
When a patient interacts with a healthcare system, they talk to a number of parties: doctors, pharmacists, insurance companies, etc. A distributed ledger can enable all the stakeholders to be on the same platform, making the interactions and following transmissions, transactions transparent and real-time.
An example of this can be seen in how the patients no more have to wait for the insurance companies to release payment since the latter is updated of the stage where they are at in the healthcare system.
One of the key resources in the healthcare economy is data – a resource that places insurers in the central of the provider side of the digitalization landscape. A number of insurance companies are making use of data to become active participants in healthcare transformation, while there are still a number of providers who are waiting for the digitalization lighting to strike.
Whatever the case may be on the insurer end, the other side of the reality is that members are appreciating insurers' digitalization efforts by increasing the usage of value-added services. For an insurance company, it means that now is the golden time to enter the space. We can help you.
Our team can help you make an infrastructure that can bring you on a shared transparent, value-plus platform as your customers. Contact our team of insurance industry digitalization experts.