Data-driven digital transformation opens opportunities for healthcare providers, policy makers and patients to move toward personalized healthcare by collecting and sharing new kinds of data. The next wave of productivity gains will not come simply from the delivery of information and messages from one place to another, but from the cross-linked aggregation of a more complete body of information. While the transition requires an investment in new technologies and new ways of doing business, the tools are rapidly maturing, and costs are coming down.
Denmark has been at the forefront of health data exchange for more than two decades. It began in 1994 with the creation of Med Com, a nonprofit organization owned by the Ministry of Health and various local government entities, which designed a range of healthcare data exchange standards. Med Com also enforced a strict policy of compliance, which led to countrywide adoption.
The initiative established Denmark as a global leader in data sharing and in empowering patients to be more involved in their own treatment. A key aspect of the country's digital health initiative is its web portal, Sundhed.dk (or health.dk), which gives patients secure access to health data, including information on their treatments, visits to their doctors and notes from their hospital records.
Now the rest of the world has caught up, and the old standards are competing with those that have global reach, such as Health Level Seven International (HL7)'s Fast Healthcare Interoperability Resources (FHIR) standard. The new standards offer new data-sharing options and provide a far richer and more impactful set of options to healthcare providers.
While messages to and from clinical applications still have relevance, data sharing capabilities that enable true and actionable insights are growing in importance. The new data sharing models have the potential to transform healthcare, supporting digital transformation and moving healthcare toward progressive business models. The ability to share clear, consistent patient data is integral to driving patient-centric care, since patients now demand that healthcare organizations interact with them through multiple communication channels and have a deep understanding of factors that may affect their health.
But is this paradigm shift from messages toward rich data consumption easy for providers to adopt? Well no, if you still treat your electronic health records (EHRs), radiology information system (RIS) and laboratory information system (LIS) as big monoliths and data repositories where isolated and specific data is shared as messages.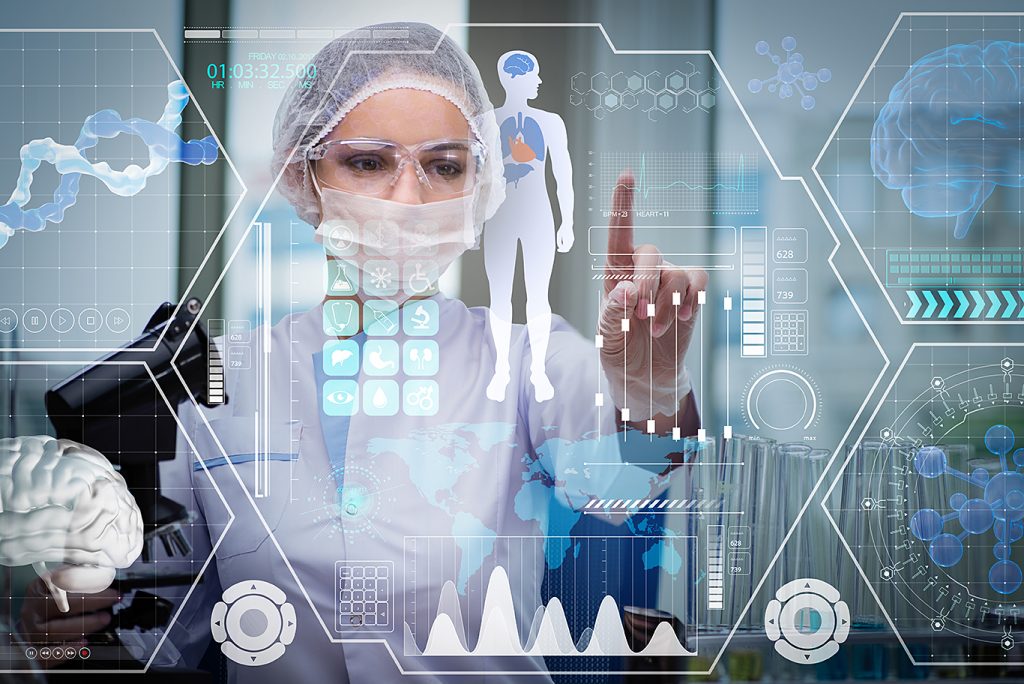 Let me give an example. When I was a hospital chief information officer and wanted some new functionality in our EHR system, I needed to go through several hospital and vendor approval processes. In the end, it might take 2 years to get the change implemented, since the development roadmap didn't leave much room for my innovative ideas. What I needed — but did not realize at the time — was access to data outside the applications where the data resided. The problem is that the apps themselves are not built for data sharing purposes and yet they contain vast amounts of invaluable data from across the enterprise — clinical, administrative, logistics, infrastructure, etc. In the past, medical use cases tended to be drawn from a single source, such as the EHR, but today's use cases draw data from apps, medical devices and perhaps even sensors.
Here's a problem that hospitals encounter — the outbreak of a contagious disease. To quickly mitigate a health crisis, the hospital needs to know within 12 hours what items and which people have been exposed: medical devices, staff, relatives, etc. To gain that insight, those managing the problem need data from a real-time location system, booking data, clinical data and data from a medical device database. But how do you make sure that the data is accessible outside of those apps? This is what digital transformation is about in healthcare — to set the data free and transform through innovation, with actionable insights, advanced analytics and other cutting-edge capabilities that are built upon your data.
It's not only hospitals and clinicians who need these advanced insights. Today's empowered patients require those insights to improve and manage their own care — whether that's insights from digital devices for remote monitoring of their conditions or communicating with clinicians to help drive personal
health goals.
I believe it is time for health economies to look at how they will integrate and connect their existing systems with new digital technologies and merge the data locked inside to generate meaningful, actionable insights — both to inform personalized, patient-driven clinical care and to push the development of new treatments, pathways or services. Organizations that embrace change and transformation will emerge as winners in a world that demands first-class clinical care, better patient experiences and reduced costs.
While Denmark has led the way on health data exchange, advanced global standards and new digital technologies create the landscape for all health economies to embrace patient-centered care initiatives enabled by connecting data across the broader health ecosystem.