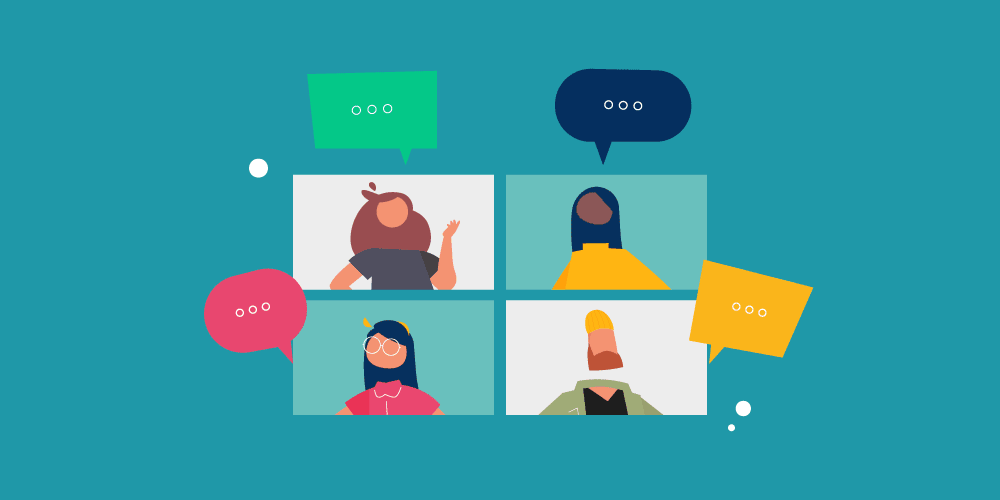 So, you are having a mobile application that delivers life-changing solutions with supreme quality, ease, efficiency, and cost-effectiveness. Customers love to use your application.
But, suddenly a new application with better options and lesser cost enters the market and is continually trying to gain the attention of your target audience. How will you react in this situation? How will you ensure that your targeted audience remain hooked to your brands despite alternatives available in the market?
The simplest yet proven way to do so is to look into how to create a buyer resonance using marketing psychology – something about which we will discuss in detail in this article.
What is Brand Resonance?
So, let's begin with the simplest definition of Brand Resonance.
Brand Resonance refers to the type of relationship you have built with your customer and the resonance strategy you followed. If you have a strong and positive relationship with your brand, your customers will stick to your brand – no matter what happens. Whereas, on the flip side, they will not take a second thought before switching to an alternative.
And the most relevant example to understand this concept in the mobile industry is iPhones.
iPhones have built such a bond with the targeted audience that even when the third-party agencies are providing almost the same features into their smartphones at nearly half the price, they continue to buy and use an iPhone.
While this might have provided you with a hint of what the concept actually is, let's look into Keller's Brand Equity Model to get a clear and comprehensive brand resonance idea, prior to looking into how to build brand resonance using marketing psychology and create a successful mobile app brand.
What Brand Loyalty Means for Your Business?
Brand loyalty is all about your customers and your brand. It is an emotional tie between the consumer and a brand that prompts a customer to proceed and grow their purchase for items from your brand. Companies utilize brand loyalty to drive extra purchases both with current items and across brand expansions.
Brand loyalty can likewise drive their consumers to be brand ambassadors through word of mouth by sharing their experience and feeling for the brand to their colleagues, peers, friends, and family.
Having a loyal consumer base helps businesses to push past its competitors and give the upper hand it needs to prevail in the marketplace.
Organizations with solid brand loyalty sees its customers repeatedly purchasing its services or products, irrespective of changes in cost or convenience. Continuous buyers of one organization's products are more averse to being influenced by the advertising messages of its competitors, thus, expanding the odds that those consumers will keep on conducting business with that organization.
A Descriptive Introduction to Keller's Brand Equity Model
Keller's Equity Model, also called Customer-Based Brand Equity (CBBE) model, revolves around getting a comprehensive understanding of how your target user base look and feel about your app product.
This implies, looking into the type of thoughts, beliefs, feelings, and perceptions that the customers have about your mobile application. It further means building the type of experiences that makes them feel great about using your application, and in the long run, keep them hooked to your brand.
This brand resonance model is basically in the form of a pyramid where each level represents a question that customers ask consciously or subconsciously about your brand. The model works with a 'bottom-to-top' approach and can be a great weapon into determining what strategies to apply and giving a WOW experience to your audience.
But, for reaping the best advantage of it, you need to be well-versed with all the elements of the equity model of the brand and should have the knowledge of how to apply them to enhance your brand marketing strategy and deliver an exceptional experience to your app users.So, considering the same, let's look at these elements of this customer based brand equity pyramid in detail and understand what can be different ways to turn the situation into your favor.
1. 

Brand Identity – Who You Are?
Brand Identity, the first step of the CBBE model, defines how customers look at your app and what criteria they follow to differentiate you from others. It represents what image your brand holds in the eye of the target audience and is helpful to gain success in the market, when the mobile app is:-
New to market
Targeting customers who are unaware of its existence
Striving to build trust and loyalty
Looking forward to enhancing its work culture
Planning to drive higher sales
Making efforts to get the limelight in the marketplace.
While various brands have worked on building a better brand identity, the best example to consider in the mobile arena is Apple. The brand has built an image in the eye of the customer much beyond a tech giant – a proof of which is this video:-
Now as you know what all it entails, let's jump into the right brand awareness strategy to consider to create brand identity.
When talking about working on building brand identity, you need to dig out the following details about your audience:-
Who are your customers?
Which market segment do they belong to?
What are their needs and expectations?
How they decide between your brand and that of your competitors?
What decision-making process do they follow?
How well your brand stand out at the factors they consider while taking a decision?
In a nutshell, you need to invest in creating Buyer personas questions and get a comprehensive detail about your user base. This will help you to determine whether your audience recognizes your brand the way you want them to, and to get a hint of what is your USP according to them.
2. 

Brand Meaning – What You Are?
While the last level of the equity model signifies what your customers think about you, this element will be focused upon what you want to convey about your brand.
This implies you will put your best efforts into making the right changes in your product/solution and the corresponding marketing strategies to bring clarity between you and your targeted user base and build a significant impact in the market.
When talking about Brand meaning, you will be working closely on two factors, Performance and Imagery.
Performance
This subcategory represents how effectively your app is performing in the market from customer front. It mentions how well your solution meets their needs and enhances their experience, which is calculated based on five factors – primary features; reliability and durability; style and design; efficiency and effectiveness; and cost.
When talking about the working of this factor, the best example to take inspiration from is Amazon. Considering the growing competition in the sector, Amazon app revamped its customer strategies and added various new features including Cash on Delivery, Free shipping to even other cities, Delivery on the same day, Search by Image, and is even working on introducing drones to make the shopping experience effective for the customers in every aspect.
Imagery
The Imagery subsection will help you to look into what is your brand image in the minds of customers from social and psychological perspective. That implies determining if they are using your application only for getting their needs fulfilled or have some sentiments associated with it.
For example, Facebook app has created an imagery of building new relations among the customers. So, whenever it comes to finding new friends, they turn towards Facebook. Likewise, when they have to connect with someone at a professional level, they look ahead to LinkedIn even when there are various other applications available in the market.
3. 

Brand Response – What about You?
The next tier of the brand resonance pyramid, just prior to Brand Resonance, is Brand Response. This element covers everything about how the customers respond to your brand, which is primarily divided into two categories:-
Judgement
Whenever a customer across an application, they invest their time to dig out some details about your market reputation and the type of experience they will be delivered. They make a judgement based on different factors, such as Quality, Consideration, Credibility, and Superiority and take the decision.
So, to ensure that customers do not judge your brand in the wrong way, here are the mobile app reputation management questions you need to work upon:-
How to enhance the actual and perceived app quality?
What are the ways to improve your brand's relevancy with the customer's needs?
How is your app different from those of your competitors? How can you make it rise on the top?
Feelings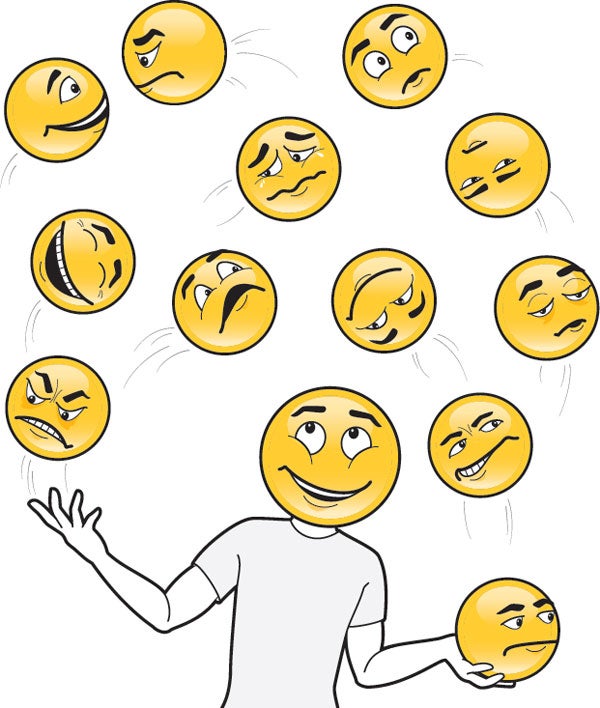 Customers often respond to your brand on the basis of what they feel. If they, let's suppose, feel negative about your application, they would never consider your application even if they are having a dire need of the corresponding services. Whereas, if they feel elated, they will look forward to employing the app more often and do 'word of mouth' marketing. So, it is again necessary to watch out for which of the following feelings they experience when they think or interact with your brand:-
Warmth
Fun
Excitement
Security
Social Approval
Self-Respect
4. 

Brand Relationships – What about You and Me?
Brand Relationships (Also termed as Brand Resonance) is the topmost stage of the Keller's brand equity pyramid and is often considered as the most difficult level to achieve. This is because this level shows how deep a bond you have built with your customer at a psychological level.
This level is further categorized into four subparts, called as components of Brand Resonance:-
Behavior Loyalty
This focuses on how regular customers return to your app and the finest example is Instagram.
Attitudinal Attachment
Here, we focus on how lovable your app is to your customers and how eagerly they look forward to hearing news from you. The best examples are Google and Apple.
Sense of Community
This looks into how connected your target audience feels to your app, your employees, and other customers of the same brand.
Active Engagement
This entails how actively engaged your customers are, when it comes to anything related to your app. For example, do they participate in polls you lead, or join the groups/clubs you refer to, or look forward to the events organized by your brand?
With this attended to, you are familiar with what comes under the term of Brand Resonance and the different levels of equity model of brand and what are the elements of Brand resonance. So, without further ado, let's look into how to create Brand Resonance using Marketing psychology.
Ways to Build an App's Brand Resonance Using Marketing Psychology
When it comes to developing an app brand resonance model using marketing psychology, various principles and techniques are taken into consideration to introduce the benefits of psychologically-driven insights about target audience to effectively communicate with them, deliver an impressive experience and reap higher benefits.
The 5 most popular marketing psychology principles that are preferably considered and the associated best practices to create strong brand equity are:-
1. 

Reciprocity principle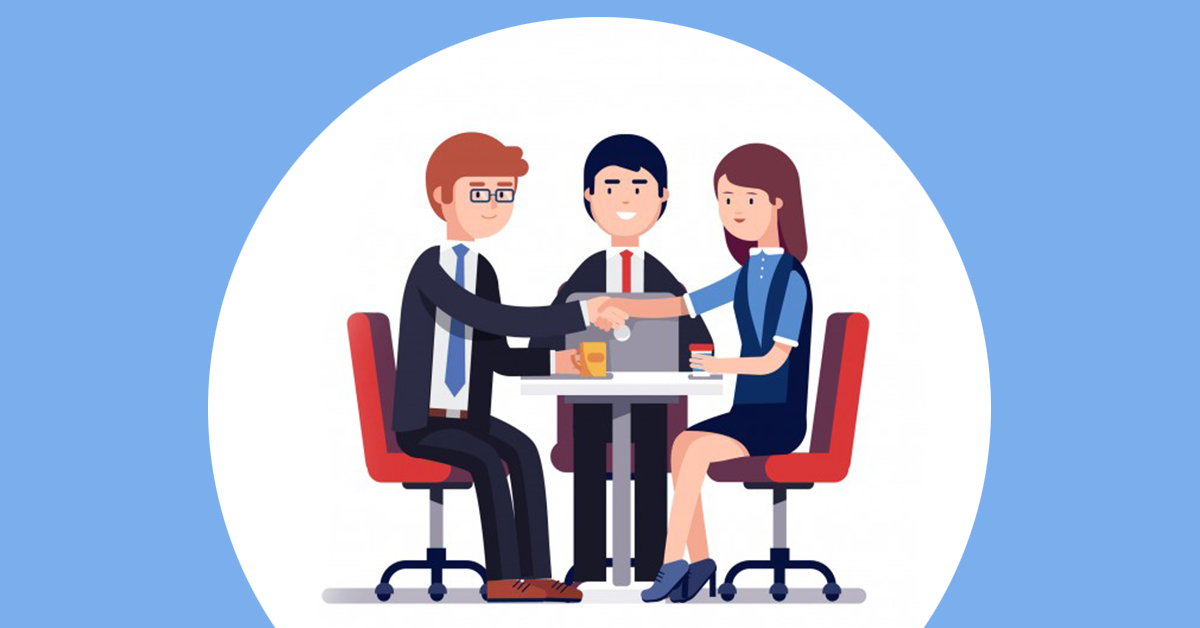 This principle is based on the idea that to drive higher sales, you firstly need to deliver something to customers. You need to provide them with the services and products that fit their desires and needs, and induce an emotion of returning the favor. Only then you will be able to acquire new users and build strong relationships with your customers.
So, look forward to providing them with some value first. For example, apps like Zomato offers heavy discounts on the first order.
2. 

Information-gap Theory
This theory declares that if the audience is unfamiliar with anything related to their favorite brand, they will put efforts into gaining adequate information at the earliest.
So, considering the same, put your best efforts into different marketing strategies, including:-
Content Marketing – Share blogs and notes with your users to provide them with tips, advice, and other information.
Social Media Marketing – Post images, videos, podcasts, and other visual content onto different platforms to leverage the benefits of social media for your brand resonance.
And one of the brands proving the outcomes of following this principle religiously is Mint. The financial tracking tool, Mint, was quite unpopular in the crowded market of the personal finance sector when it embarked on its journey. But, today with the help of its investment in delivering high-content pieces around the advice and mistakes that people should know about while investing their funds, the application gained viral attention in the market.
3. 

The scarcity theory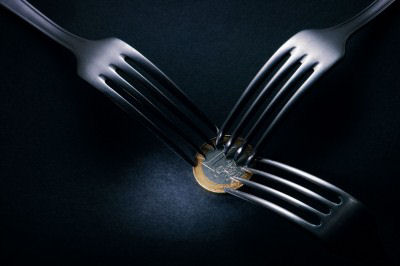 This theory is based on the fact that humans do not appreciate what is easily accessible. They always get lured by something that is rare or hard to achieve. So, to induce the same feelings from your application, plan for:-
Sales:- Announce a sale where your users can get access to all of your services and products at the same time – something which is more often seen in the case of mobile fairs.
Discounts and Offers:- Deliver some discounts and offers to your customers to regain them back on your application.
Exclusive Access:- Show them that you appreciate their presence by delivering some offers.
4. 

Social proof theory
This theory relates to the human nature of going with references, which means the target user base pays more attention to an app project when there are various other users appreciating it and referring to others.
Taking the same into consideration, work on your social brand image and look into the following marketing strategies:-
Invite an Expert:- When a top personality or a social media influencer talks about your brand, it brings a major influence on people who follow them.
Give Users a Voice:- The next strategy that comes under the category of how to create a brand resonance using marketing psychology is to give users a voice. That implies investing your efforts into activities like asking for user feedback, inviting them for a poll, quiz, events, and other such activities.
Certification:- This involves providing them with an official accreditation to give them peace of mind.
5. 

Loss aversion marketing
This principle of building brand resonance using marketing psychology reveals that users are afraid of losses. They are ready to get involved with an application (or brand) if it does not make any harm to them – even when they gain no profit from it.
Some of the loss aversion marketing strategies to consider while building brand resonance are:-
Trial Offers:- Give them an opportunity to explore different features of your applications without building an account or placing an order. This feature will be highly helpful for brands looking into how can their apps lower cart abandonment rate.
Limited Resources:- Make some of your services/products unavailable for some time and notify users when they are again in stock. This will encourage users to grab the opportunity, before they miss it out.
Gift on Purchase:- Offers some exclusive offers or gifts in return for taking your services. For example, Google Pay app avails a coupon on making a payment above 150 Indian rupees.
6. Paradox of choice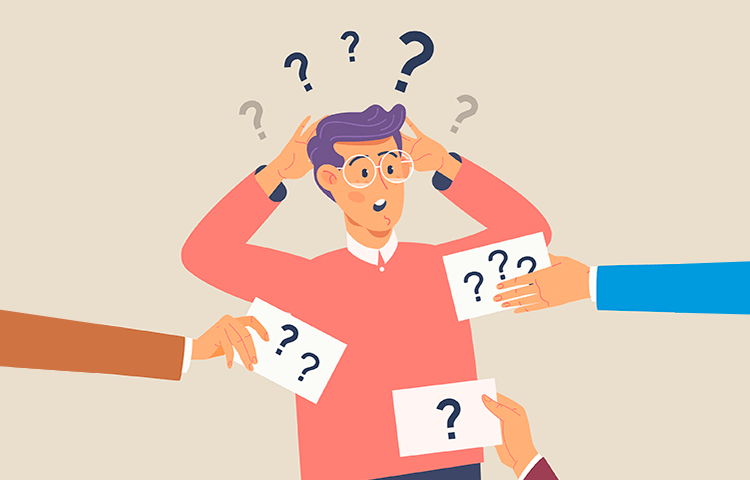 The paradox of choice is a psychological phenomenon that portrays the mind-boggling, confusing feeling of people that they get when they are given a large number of alternatives. Decisions are certainly incredible, however an excessive number of choices will cause decision paralysis within the targeted purchasers.
Marketers can use the oddity of decision by restricting consumers' options. This norm can be applied to practically any digital resource such as messages, emails, landing pages, live talks, and so on. You just have to make a clear consumer way with less friction points and less options to accomplish the result or behaviour you want. For instance, eliminate navigation on a landing page to keep consumers focused on conversion, and on site pages, offer just one source of CTA for each page.
Parting Thoughts
So, these were some of the resonance marketing psychology strategies that will help you to build an effective brand resonance and gain better outcomes. But, the impact might vary from app to app depending on their targeted location, business category, customer behavior, etc.
So, look forward to performing a deep research of your audience and including these strategies into your plan of how to create a brand resonance using marketing psychology effectively. If you need any help from a mobile app development company like us, then feel free to contact us.
We at Anteelo understands what customers' mean to a business, that is why we serve our clients across the globe with our app development company in USA, Europe, and Asia to help our customers and clients achieve their aims and goals.