We often marvel at the fact about the unbelievable progress our world has made in terms of technology. We are literally living with all the gadgets and apps that only existed in sci-fi movies like it's no big deal. But the truth is, it has taken years to research and development to reach a point where advanced technology has become the normalcy of our lives. From Amazon's Alexa to Google Assistant, AI software are doing our daily chores for us. In the end, all these software are mobile applications developed by a mobile application developer. This shows us that mobile app development has reached the peak of its evolution and that there are endless innovation opportunities in the mobile app development field. Also, it tells us that for the success of any mobile application, it requires the developer to be outstanding. This is because although there are over 5 million applications in the major app stores, less than 1% of them make it to the 1 million downloads mark. Whether as an app development agency you are looking for app developers or you are a mobile app developer, looking forward to making a breakthrough mobile application, either as a freelancer or in association with an enterprise, there are a few mobile application development skills that you need to learn in order to make your app revolutionary.
Let us take a look at what special skills you can gather to become a successful Android and/or iOS app developer.
Skills required for Mobile App Developers
Cross-Platform App Development – Learning to be the best Android or iOS developer is a long-forgotten agenda in the mobile app development industry. Today, every app developer knows better than choosing just one platform. The skill-set required for a mobile application developer consists of the knowledge of all the platforms available for app development. In fact, Google's play store has, unarguably, a higher number of active users but the real app engagement comes from the App Store users. That is why it is understandable that being the master of only one of the platforms may not help you capture all of your audience. To be a successful app development company, you should know how to find mobile app developers that are best for your team. Therefore, you need to look for developers who are eminent in Cross-platform mobile app development skills. And as a developer, having knowledge of cross-platform app development opens up a larger market for you along with benefits like:– Less usage of resources in terms of time, efforts and money because the development of apps for different platforms separately is not required as Cross-platform app development allows the reuse of code across multiple platforms. The best mobile app developers are the ones who don't settle for either Android or iOS but go for both. And Cross-platform development is the best way to do it because it gives the app uniformity across different platforms which results in higher user engagement.
UI/UX Skills – The ardent purpose of an experienced mobile application developer is to make a mobile application that will attract and engage as many users as possible. And user engagement is a skill that can be acquired by having knowledge about how to make an app likable for users. And that can only be done by learning UI/UX skillsets. Although, the mobile app development team in a company consists of UI/UX designers who are solely responsible for the designing part of the mobile application as a developer, having the basic knowledge of front-end design and development is important. And as a mobile app development company, you should be hiring developers with UI/UX design skills.
Knowledge of popular programming languages (Preferably multiple) – As we all know that there are several programming languages in the in the app development world and each and every one of the languages has some unique characteristics which can be applied in specific situations. As an experienced mobile application developer, having the knowledge of multiple programming languages gives you an edge over the developer who is a specialist. Languages such as Java, Python, C#, Javascript, PHP for Android and Swift and Objective-C for iOS are some of the most widely used languages. It does not matter, which language you choose to go forward with, it is important to know at least two of the languages. And while some professions give you the liberty to learn things on your own based on experience. And the answer to how to become a mobile application developer is that it requires you to be updated with the prevalent trends in the app development industry.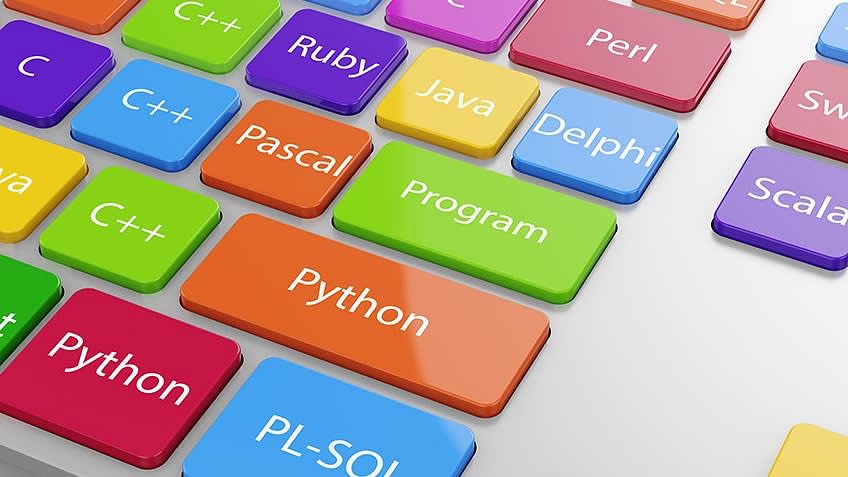 Experience in Agile Methodologies – Mobile app development is a highly organized sector to work in. For the ease of the processes, there is a planning methodology defines for developers that make things simple and more systematic to follow, which is Agile Methodology. Agile methodology is a set of different software development methods based on iterative processes and standalone routines that facilitate the overall development process. A successful mobile app developer should be well versed and experienced in mobile application development skills and methodologies such as XP (Extreme programming), Scrum, DSDM, etc.
Cybersecurity Guidelines – As a mobile app developer, you develop a specialty in app development, but still, every project is unique in itself. Apart from that, there are clients reaching out to you from different geographies, with diverse government and cyber security guidelines. Therefore, integrating app security in mobile app development is crucial. The growing news about malware attacks all around the world has peaked the need of cybersecurity professionals. And if you're one the app developers who can make sure that along with being aesthetically and operationally outstanding, your app is also categorically safe from malware, you can be in great demand. Apps like FinTech or apps which need the banking information of users require plenty of safety precautions as it deals with the most sensitive user information. Therefore, there are many opportunities for developers who are experienced in data encryption and mobile app development skills and safety.
Mobile app development is a highly dynamic profession that is constantly evolving and upgrading, thus it becomes indispensable for mobile app developers' qualifications to be up-to-date in the latest practices and trends of the industry.
Apart from the above-stated skills, developers should also possess data processing skills. And As a part of a mobile app development company, you also need to have an aptitude for working in teams and delivering your best. Even being a client means that to hire a mobile app developer, you need to know which skill-set to look for.