Today's ports are struggling to manage the massive volume of containers arriving on giant vessels.  Industry leaders are looking for new ideas to cope, but it's hard to find answers that satisfy everyone.
The roots of the problem are multifold. Most obvious is the logjam that's created when a modern ship laden with tens of thousands of containers arrives in port. Finding a spot to stack the large cargo is a problem. But the bigger issue is a matter of velocity. One-by-one, thousands of trucks enter and exit congested urban locations to drop off empty containers or pick up new loads. While freight rail is beginning to move an increased share of containers, the majority still arrive and leave the land-side of the port one or two at a time.
In an effort to reduce wait times and move containers faster, some container terminal operators are turning to waterfront robots to increase capacity and velocity while reducing cost. This type of automation has great potential, but we need to apply the same design thinking to the systems around the automation to realize the full potential of digital transformation.
A better way
So how do ports fully realize the goals of automation while optimizing the work environment and productivity of today's port workers? First, we should consider all the parties involved:
Truckers who assume the costs for delays in picking up loads and dropping off empty containers.
Dock workers' labor unions who want their members to participate in the benefits of automation and upskill the value of their members.
Terminal managers who want to maintain a lean staff for profitability but also need to increase capacity and velocity of operations.
Manufacturers and receivers who want lower demurrage and detention fees that result when there are delays in picking up freight and returning containers ready to ship.
Consumers who want faster deliveries.
Fortunately, there is a way to satisfy all parties and it begins with a modern Port Community System (PCS). A PCS can digitally tie together the Coast Guard, maritime shipping agents, port authority, freight forwarders, Customs, dangerous goods clearance, port and terminal gates, and many of the other entities in the port community.
As each party electronically completes its part of operations—declarations, permits requests, inspections, goods authorizations and more—the PCS immediately moves   the filing, declaration, request, or approval to the queue of the next party, notifying them of updates specific to their work queue. Items they need to complete or adjust are noted, and wherever possible turned into drop-down lists.  Ideally the workers can be notified and fill out forms from any device —at their desk, on a tablet at the docks, or on their phone in the truck.
Greasing the skids
The terminals, which are separate business entities, are tied together in the PCS under the supervision of the port authority. Any insufficiencies in the permits, requests, or declarations are immediately identified, and the sender is automatically notified for quick updates and resubmission. Eliminating the communication hurdles — paper documents, point-to-point (rather than end-to-end) filings, loading and unloading orders – can save significant time and cost for all parties. Furthermore, a PCS provides time-definite delivery commitments to shippers and sellers while reducing ship and container time in port.
For exports, freight forwarders who consolidate loads into containers will know when empty containers will arrive, reducing the number they need to keep on hand. For imports, freight forwarders and consolidators will know when to expect the containers they need to break down and repack for shipping to final destination. Maritime agents can get their ships out of port faster as they will be able to communicate the location of containers ready and approved for loading to terminal operators. Once a PCS is implemented, other steps can be taken to increase the efficiency of trucks moving in and out of the port.
At Anteelo, we've given this a lot of thought as we increasingly focus on the ports business and our own PCS solution, Port Logistics Accelerator. We've come to recognize that connecting people and automating the processes those people use every day will have the largest impact on costs and hence, profitability.
Anteelo's Intermodal Appointment System (IAS), when integrated with the PCS, can notify truckers when their loads are ready, setting a specific appointment for pick-up and delivery agreed to by their trucking company (or themselves, if freelance). Further, our Intelligent Truck Parking (ITP) system can interface with the IAS, monitoring parking lots and assigning parking spots and timeslots. These systems make pick-ups predictable, smoothing the flow of traffic around and inside the port and terminals. They also save time and fuel while reducing pollution and congestion.
Enabling operational flexibility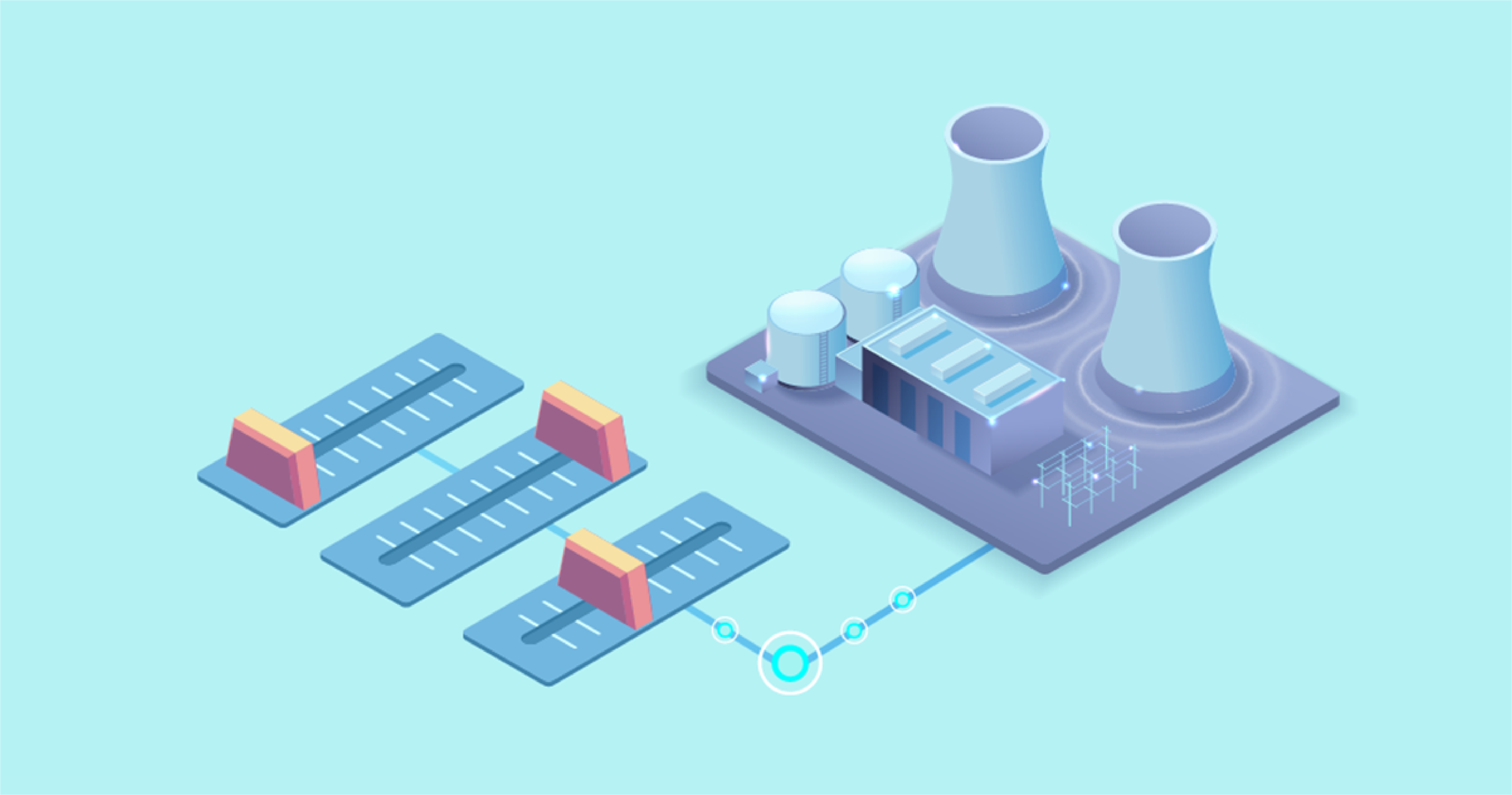 A PCS can also help integrate the shunting operations required for full integration of freight rail into intermodal seaport logistics.  This gives port operators flexibility to use the best value transportation method for each shipment while maximizing the traffic flow into and out of seaports.
There's no doubt that robots have their place and that, over time, ports will manage a greater share of shipments using automation. It's also true, however, that digital solutions like port community, appointment, and intelligent parking systems can help everyone achieve the aims they seek.