Beside the connections with friends, colleagues, family, and strangers, social media gradually helps brands to connect with the users and audience.
Current estimates peg the total number of social media users worldwide at 4.20 billion in 2021. While the uninitiated connect the rise of social networks with the mass production of smartphones and the overarching reach of free internet, that is far from the truth. The actual evidence points to a rather slew of social media app features plugged-in to play around with the chemistry of the human brain.
Having analyzed the best social media apps in the current times, let's know more about the social media apps like WeMe that are creating the buzz and benefiting the wider community of social media application development.
Below, you will discover a 2D view of the social media universe that is largely responsible for the average user spending 145 minutes per day on such platforms. Let's get to it!
What is Common Between Successful Social Media Apps?
The following traits have been observed to connect the subjective dots between the leading social media platforms of the day.
Built-in social hypnosis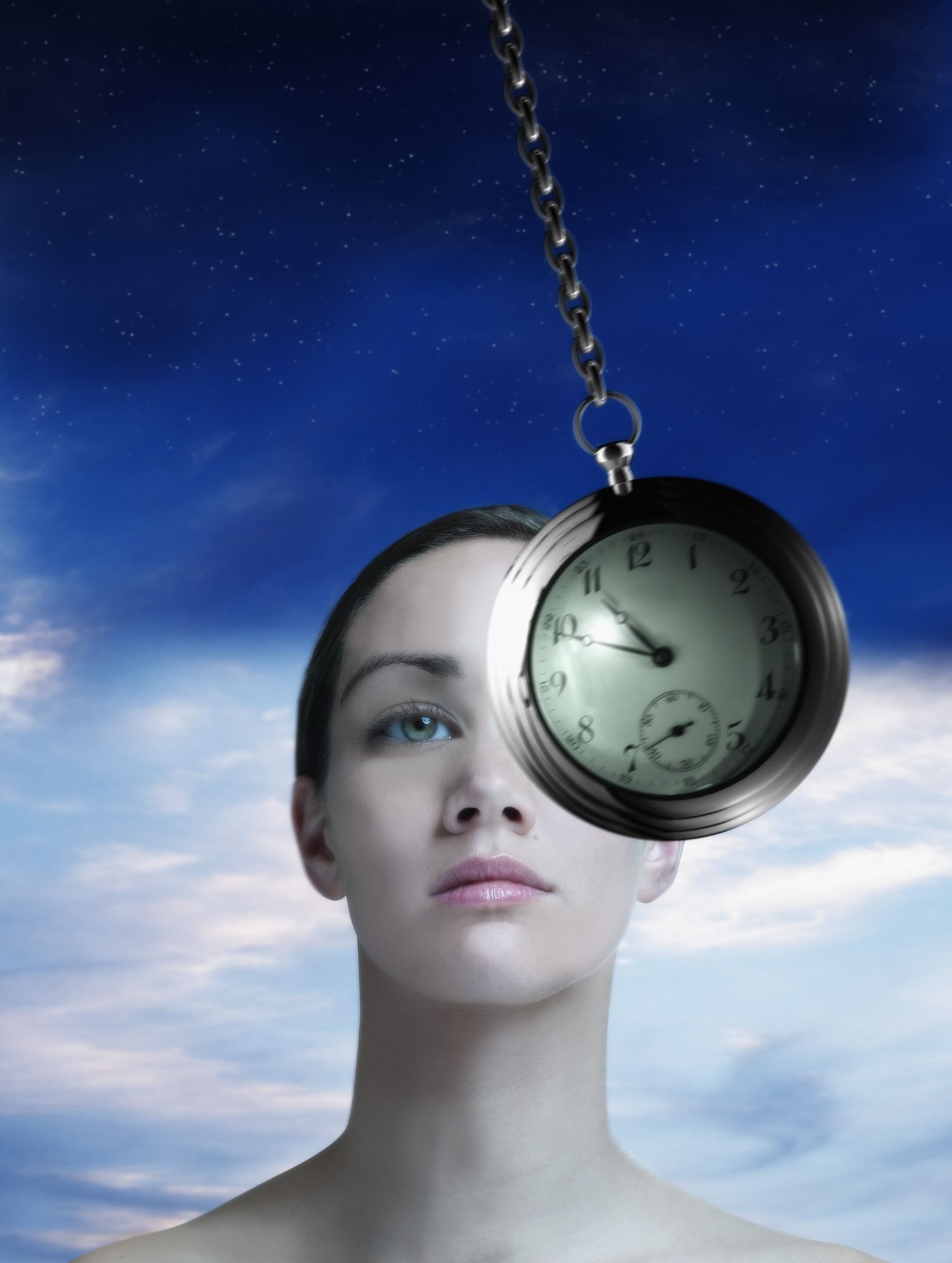 Any social media app for mobile aims to get popular and prolong its use with the help of viewers. The features of a successful social media app therefore, must integrate specifications that can keep users hooked so much so that they lose track of time. Irrespective of the platform-type, it is safe to say that a social media app should have an unending supply line of content that intrigues users and raptures their subconscious minds.
A successful social media app places huge bets on first being free to use, and second offering next-level personalization (more on this in a bit).
The goal is to be authentic and naturalistic. Just as user engagement goes up, so do the ad revenues which primarily are the blood vessels of the most used social media apps.
Personalized content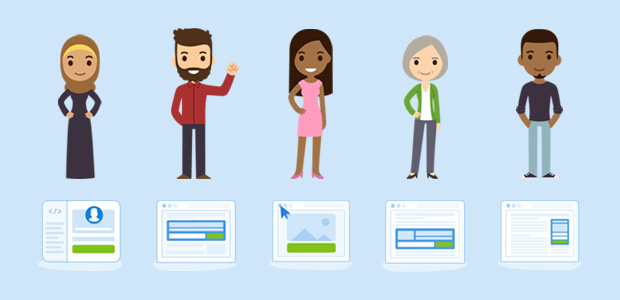 The secret recipe to create social media apps with a lasting impression is to offer personalized content. Thanks to a hyper-involvement of AI, ML, and big data silos that a social media app developers like us at Anteelo, have the capabilities to harness user information for tinkering and tailoring content offerings. Never downplay the role personalization plays in user engagement. 74% of the customers feel annoyed if the website content is not personalized.
Facebook can curate data with uncanny accuracy because it has over 5000 data points on each member.
Millennials and Gen-Z together form the Demand Generation. They want content on-demand. A successful social media app can fulfill this hunger for gratifying content only if it has built-in mechanisms for data collection, the elixir for pinpoint personalization.
Infinite scroll
The infinite scroll proved a path-breaking discovery in terms of innovation and social media app ideas. It is the social network equivalent of the auto-stream feature on video platforms like YouTube and Netflix. For anyone wondering how to create a successful social media app, this is where you start. Scientific studies have uncovered the workings of the exposure effect.
Long story short, the more often your brain views a certain (neutral) thing, the more it is disposed to like it.
While social media app users may not be aware of it but that is the methodology their brain is subjected to. As a social media app development company, we know too well how things come a full circle.
Offer likable content – develop user interest – customize content feed – keep at it.
Social reward mechanism
One of the advantages of social media is that it lets people share their achievements, state of mind, and ongoing experiences. But there is another side to their personal story. Users rejoice when their friends join in on the act and engage with posts by likes, emojis and comments, and re-shares. The most used social media app, Facebook, has leveraged the power of 'likes' to its fullest on its subsidiary concern Instagram, with the competition following suit.
For social media app users likes and dislikes are the strongest indicators of the shareability of a post. Research posits accumulating likes on a post releases dopamine that delivers a satisfying kick.
This is nothing but a reward mechanism, something of an open secret to building a successful social media app.
Leveraging social urges
Social media app design ideas are guided by human psychology, at least in the current scheme of things! They integrate and to an extent, tap into our levers of social pressures to make us prolong the app use. Consider WhatsApp for instance. In what has been one of the most well-received social media app ideas of the last decade, its success prompted developers to zero-in on granular aspects of sociology.
By convention, humans feel obliged to respond if they know their message has been read. Therefore, when WhatsApp introduced the blue color read receipts, it integrated a feature that made people respond instantly. As a social media app development company in USA, we know how important such tactics are to the success of the venture.
Types of Social Media Platforms 
Alright, so it is clear what distinguishes successful social media ventures from those that flounder. Yet a few questions remain such as:
What types of social networking platforms are there?
What is the cost to build a social media app?
And, what programmable features should social networking app development companies pug-into such platforms?
Instant messengers and video curation platforms aren't the only networking alternatives in the market, though they have come to dominate it.
We can classify social networks by their TG in the following brackets: 
1.  Network building apps
This encompasses Facebook, Twitter, and the LinkedIns of the world. Their USP is connecting people on either a personal or professional front.
2. Media sharing apps
Networking isn't all about opinion exchanges. Smartphones metamorphose our feelings into shareable content be it videos, images, or articles. This category focuses on such media sharing and has names like YouTube, Imgur, and Pinterest. 
3. Discussion boards
You have multiple alternatives to voice questions, answers, and opinion pieces on networks like Quora, Reddit, StackOverflow, and lest we forget, Yahoo! Where it all began. 
4. Business review forums 
Feel you've been duped by a brand? Shout out your story to the world and offer a tell-all to others in the community. Websites offering such services include Yelp, Business.com, and the Expressit App.
5. Company review platforms
Since we are reviewing our purchase decisions, how about employers! This category has opened Pandora's box in letting out insider information to the public. Examples include Glassdoor, Indeed, and the Muse.
6. Blogging networks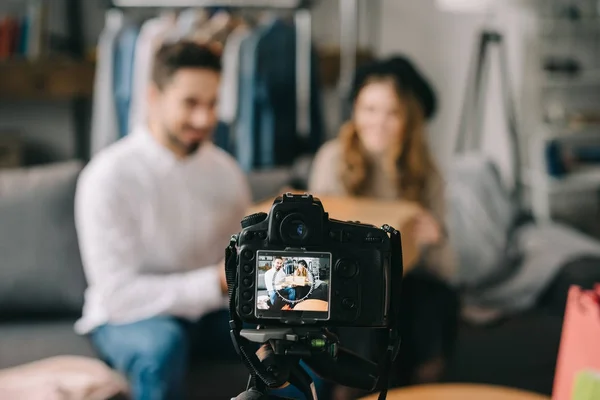 Content will always be the king. Networks like Medium, and Steemit reward writers for their work amplifying the unbending power of the letter.
7. Relationship networks
Their goal is to match profiles based on the registered biodata. From dating to hitchhiking, and rent-sharing, this bracket includes sites like Tinder, Badoo, and Airbnb.
Features Of Social Media Apps
If you are budgeting funds for the cost of social media app development, then it is better to first go to the drawing board and finalize the app's features. This is not an overnight procedure but a well-defined loop that involves project management, custom development, business analysis, and quality assurance. Yet, speaking strictly of features some are universal in apps of such nature.
In our experience, the following specifications make the cut for all social networking apps of the day:
File-sharing
The platform must support multi-media file sharing
Multi-lingual support
If you plan to go global, then supporting target-region languages is highly recommended.
Privacy settings
Members should be able to customize their profiles and make public only the necessary facets of personal info.
Notifications
Send reminders to people of picking up where they dropped off.
Content personalization
This is more of a capability than a feature, the extent of which is directed by Artificial Intelligence and Machine Learning.
Comments, likes, shares
In trying to create social media apps, ensure that they allow cross-platform content sharing.
Audio content
This is the new audio based social media app feature. In audio only feature, the users are able to enter the chatroom only if they are invited. Example: Clubhouse
Infinite scrolling
One of the greatest advantages of social media is that people get to discover new content. Take advantage of this yearning and offer a limitless supply of scrollable dope.