There is an increasing shift within the business world from self-hosted apps to cloud-based software as a service (SaaS) applications. Using a SaaS provider offers a wealth of advantages: guaranteed availability, scalability, provider-based software management and all the benefits of web-based accessibility. These kinds of applications are ideal solutions for CRM, ERP, HR, productivity and collaboration. In this post, we'll look at some of the most popular apps in use today.
1. Office 365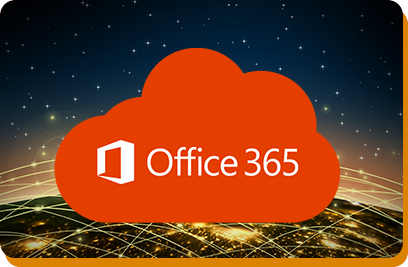 Microsoft Office has long been the most popular productivity suite with Word, Outlook, Excel and PowerPoint providing the essential tools needed in industry and many other types of organisation. Today, Office 365 is the cloud-based version of that suite and, with over 120 million users, it is one of the most used cloud-based SaaS solutions.
Available in various editions, its applications work on PCs, tablets and smartphones and sync instantly across the internet. It's ideal for working anywhere and collaborating with anyone.
2. Google G Suite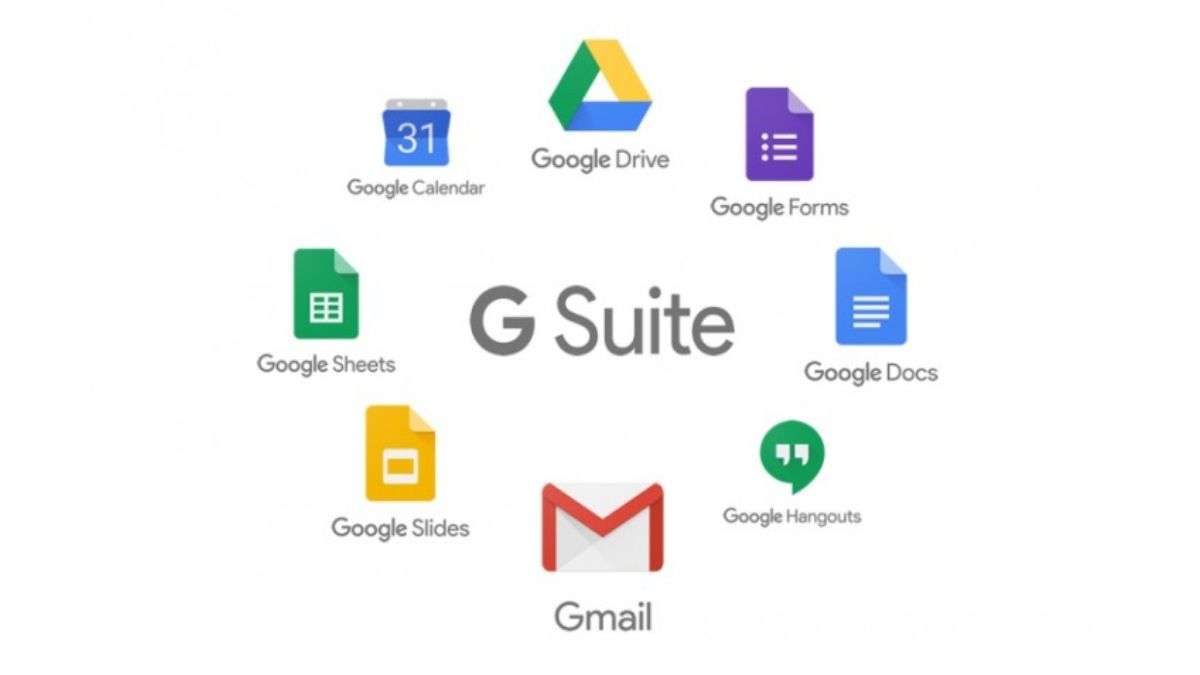 Google has had years to perfect its G Suite tools, offering free versions to millions of users worldwide. As a result, every part of the suite is familiar to users and the company has been able to make sure it works perfectly. G Suite for Business is the coming together of these well-known apps for business purposes: Google Docs, Sheets, Calendar, Hangouts and Gmail, where you can use your business email address instead of @gmail.com. The other differences for businesses are the increased storage capacity, improved security and data protection capabilities.
3. Slack
Slack is a next-generation collaboration app which has become very popular with businesses. It provides enterprises with a central communication hub which can be divided into separate channels for discrete teams, projects or clients. Each channel provides a single location where people can communicate and share tools and files.
One of the benefits of Slack is that it is searchable, enabling everything that's been posted to be found. In this way, someone seeking a solution to something can quickly discover if somebody else has already found it. Perhaps the biggest advantage is that Slack has over 1,500 compatible apps in its directory which can be integrated into a channel. You can even build and use your own.
4. Box
Box is like an enterprise equivalent of Dropbox, providing businesses with cloud-based file sharing and content management facilities. What differentiates it from a standard file sharing site is its help with compliance, for example, it features GDPR auditing, key management and data residency.
One of its biggest benefits is its compatibility with many other cloud-based apps such as Office 365, G Suite, Slack and Salesforce.
5. NetSuite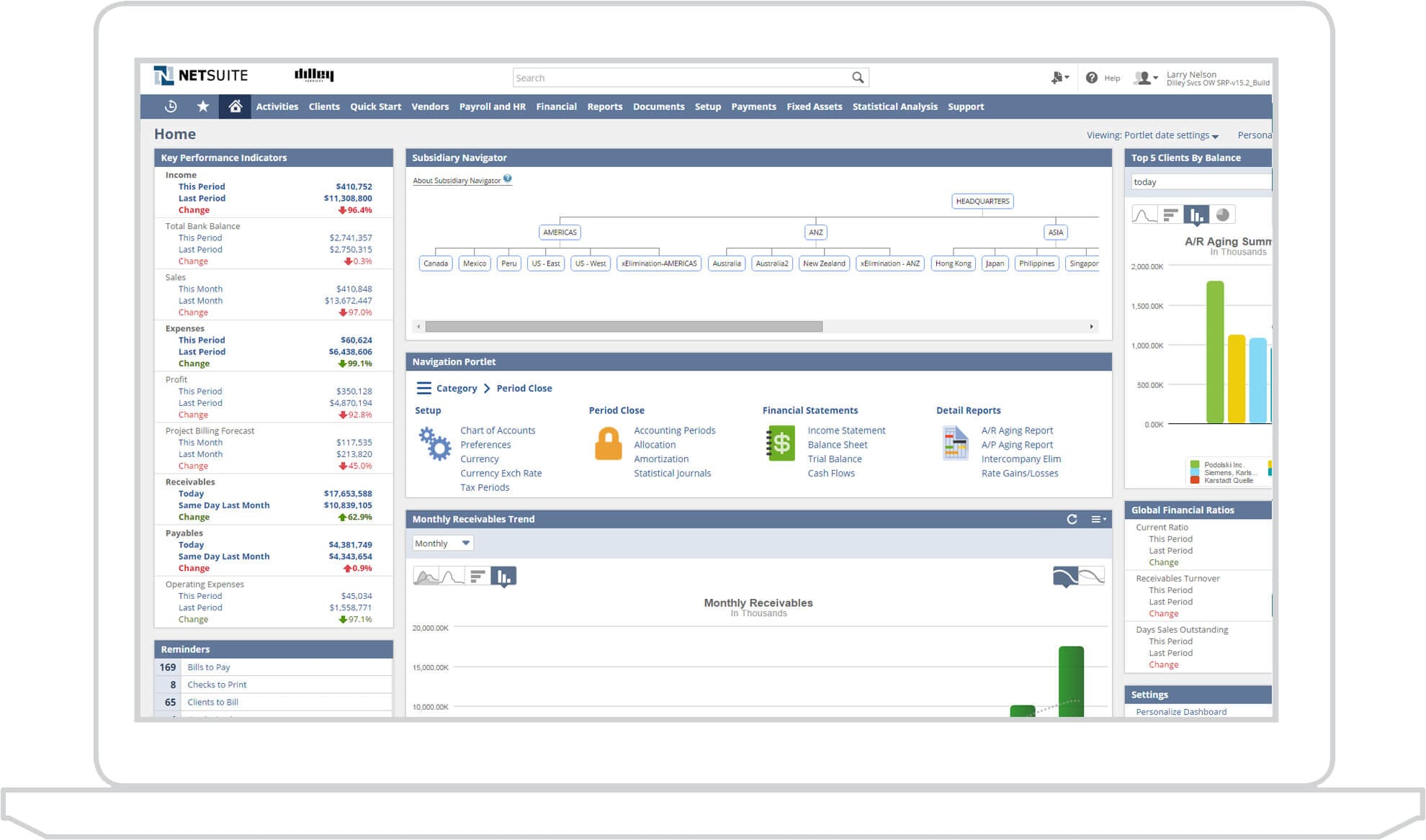 NetSuite is a cloud app that enables businesses to manage their key processes within a single platform. It has functionality for ERP, CRM, PSA, eCommerce, retail and manufacturing. It can be used for resource planning, inventory tracking, financial monitoring, eCommerce hosting and customer management.
6. Salesforce Cloud
Salesforce Cloud is a customer relationship management (CRM) suite that enables enterprises to manage customer accounts, track sales leads, monitor marketing performance, manage tasks and deliver after-sales service.
Not only is it a global leader in CRM, Salesforce now offers solutions for eCommerce, customer service and marketing. And with the implementation of machine learning technology in its SaaS applications, this is an extremely powerful tool to use.
7. SAP S/4HANA Cloud
SAP S/4HANA Cloud is a SaaS version of the company's existing ERP system that is accessible via mobile, tablet and desktop. It has management capabilities for finance, procurement, inventory and maintenance, contract processing, time and cost, HR and big data analytics.
The system provides more efficient financial accounting and liquidity management, helps reduce procurement spending and write-offs, and increases user productivity and organisational agility.
8. Microsoft Dynamics 365
Dynamics 365 is Microsoft's all-in-one cloud-based ERM and CRM solution. The software is divided into seven discrete modules: sales, marketing, field service, project service, customer service, operations and finance. These modules provide enterprises with an all-inclusive suite of apps under a single umbrella, enabling them to be managed from a central hub.
For improved security, a logical access control is built in, so that each user only has access to the particular modules that they need. At the same time, the full suite ensures that there are no errors, duplications or time wasting on the customer journey.
Conclusion
Cloud-based SaaS apps have a lot of benefits. They are easier to set up and configure than installing on your own hardware, there is guaranteed uptime, updates happen automatically, they are available anywhere there is an internet connection and on virtually all devices. There is no major investment needed as the software is leased on a subscription basis and there is the potential to scale up quickly if demand needs it. Indeed, with such a high demand for cloud apps, it is likely that traditional 'buy and install' software will become something of a rarity in the future.