We are operating in a digital era where every company is a software company. With the growing advent of digital technologies, it has become impossible for a business to chart their success in the absence of applications supporting their internal and external functions.
This growing dependence on applications – enterprise and customer-focused – although a stepping stone for innovation and creativity, comes loaded with several challenges. Challenges that low code no code development methodology aims to address.
Bandwidth issues – The in-house IT team, across businesses, generally works on the everyday crucial business tasks. Because of this, they are generally left with minimal time for working on enterprise or customer-side applications.
Limited budget – Purchasing semi-custom apps or hiring a mobile app development company can be an expensive affair.
Demand for quick deployment – Even at a time when the adoption of DevOps is on a high-speed mode, the time it takes to develop an application is still high at large. The complexity-driven slow development speed almost every time results in delayed deployment time.
Although these issues can be solved by hiring a team of remote developers, businesses have started taking an alternate route – low code development. But does this mean the trending application development approach is the future of the sector? Let's find out.
What is low code no code development?
Low code no code platforms enable businesses to develop apps with the help of a visual development approach in place of the alternate development route that requires writing thousands of code lines. Here are some of the top reasons why businesses choose to take the route instead of investing in full-fledged custom application development:
Although low code app development and no-code software development work best when placed together, there are several inherent differences between them, making it impossible for them to be used interchangeably.
No-code platforms are ones that enable teams with zero software development and coding expertise to assemble applications with the help of functional, reusable building blocks.
Low code platforms are the ones that demand a level of coding but make it extremely easy for the developers to develop new apps in the least turnaround time.
Both no code and low code platforms offer IT with complete governance over data, systems, and functionality. When working together, they enable rapid application development which in turn helps businesses reach their goals with the resources they have however limited. Here are some statistics highlighting the opportunities for  Low Code Application Development (LCAD) and No-Code Application Development (NCAD) as the code for the future.
Gartner estimates that low-code app platforms would account for over 65% of development by 2024.
Forrester forecasts that the low-code market would top $21 billion spendings by 2022.
According to TechCrunch, the companies operating in the sector are paced to raise around $500 million by 2020.
Numerous benefits together have led to a rise in the LCAD and NCAD form of rapid application development. Let us look into them after looking into some of the most trusted low code no code app development platforms.
The best low code no code applications development platforms 
When we enlist the best platforms for rapid application development, some names come on top – Microsoft PowerApps, Appian, OutSystems, Airtable, Amazon Honeycode, Salesforce.com Lightning Platform, Zapier, and Google AppSheet, etc.
The industry, however, is constantly expanding. Meaning the brands which are on top today might not make it to the list in the next quarter. What remains constant though are the benefits that businesses can draw from using low code no code app development.
Benefits of low code no code applications development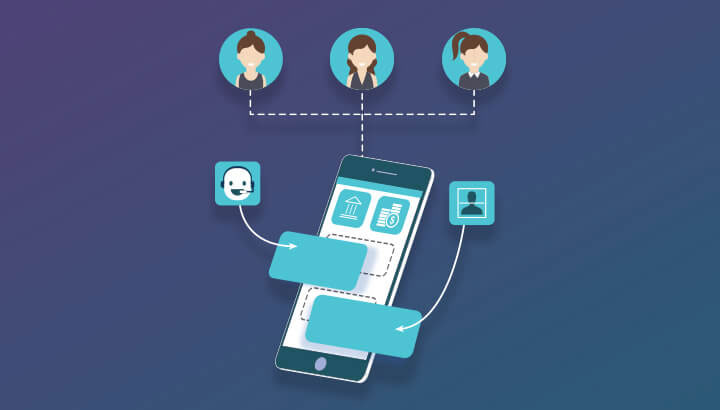 High development speed – the biggest pro of low code no-code app development is that the development time gets cut off from months to days. You can not just take your app to the market faster but also quickly work on the user feedback and add newer features, functionalities.
Lowered cost – at the back of low development time and high speed, fewer resource requirements the cost of developing a low code no code application is extremely low.
Lesser bugs – the lowered amount of code leads to lesser bugs occurrences as well. And with lesser bugs in the picture, the development time gets further reduced by manifold.
Better business stakeholder engagement – the inclusion of in-house developers in the low code no code application development process helps the stakeholders be involved in the deployment procedures.
Multiple deployments – low code development platforms enable businesses to build apps for multiple platforms at the same time.  Usually, the deployment of an app on one platform is a complex task in itself. A task that becomes easier with low code no code mobile app development.
Amongst the many benefits of low code no code mobile application development lies the fact that it is fit for only certain app types – ones that generally lie in the ballpark of prototypes. The more you deep dive into the approach the more difficult it becomes to distinguish it from the white-label development methodology. The methodology is good on papers but has several ground-level issues attached to it.
Low code no-code application development shortcomings that keeps it from getting the title of software development future

Integration restrictions – Low code applications are more likely to give you integration issues when you connect them with legacy systems.
Absence of customization – Like every DIY software development platform kit, the platforms come with their fair share of customization limitations. At a time when the market favors those that have a competitive advantage, you will be forced to work on the platform boundaries and give up on certain planned functionalities.
Security risks – Multiple risks arise when you work on third-party platforms, especially the ones that make your application uncontrollable. Since you only get access to work on the frontend or the user interface, you have little to zero control over the backend data and process.
Coding is not everything – There is more to the application development process than coding. A custom app development agency works on user journey maps, design sprints, application testing, etc. While low code no code application development platforms can give you an application, there is no guarantee that there won't be more apps similar to yours in the stores.
Does the code future lie in no code low code? Anteelo verdict
If you intend to develop basic applications that need little to zero customizations and come with low-security vulnerability, we recommend taking the LCAD and NCAD approach. But if your business goal is to enter the mobile app market with a high-quality successful product, customized application development would work best for you.
Irrespective of what your choice is, the future of application development, as opposed to general belief, doesn't lie in low code no code development approach. The key to attaining a competitive advantage will require businesses to present a customized stand in the industry while ensuring that they have complete control over the backend and users data.