The home improvement service sector provides essential services to homeowners and landlords, covering everything from building and gardening to bathroom and kitchen installations. It's a sector that includes interior design, decorating, window replacement, flooring installation and more. The demand for home improvement service also means that there is considerable competition, not just from other local companies but from national DIY chains that are adding design and installation to their retail services. This, together with the change in how consumers now shop for home improvements means its more important than ever for local suppliers to have a website. Here, we'll explain why.
Online convenience
The reality of the modern market is that everyone looking for a home improvement service wants a convenient way to find it. This means they will begin by looking online. Some may find you in local printed directories or the classifieds, however, even if they do, they'll want more information than the ad can deliver. The most convenient way to find out more is to visit your website and they will expect you to have one.
Having a website, first and foremost, means your business will appear in search results so more new customers can find you. From here, they can visit your site where they can easily access all the information they need to decide whether you are the right company for their project. Without a website, you make finding this information inconvenient, increasing the likelihood that customers will simply find a competitor that does provide that information.
An online showroom
Customers with home improvement projects want to be able to visualise the finished product and see the standard of installation work that your company can deliver. What's more, they want to see this from the comfort of their own homes and before getting in touch.
A website enables you to provide a portfolio of your previous work and if you sell products like kitchens and bathrooms, a gallery of the items you offer. This will give them a clear idea of the standard of your services and the quality and design of your products. Such portfolios play a vital role in establishing leads with potential customers or in convincing them to visit your physical showroom.
Offer other online services
The modern website can do so much more than provide information about your products and services. There is now a multitude of website tools and add-ons that can be installed to provide exceptional customer experiences, such as price calculators, design and measurement tools and virtual tours of previous work. Indeed, virtual and augmented reality tools are increasingly used to help customers create the designs they want to achieve.
Customers also want the ability to book services online, such as reserving a slot for you to visit their homes or schedule the delivery of products. They also want the convenience of being able to pay online and have access to user accounts where they can see the progress of their order.
All these things can be achieved with a modern website. What's more, they are available 24 hours a day, even when your physical business is closed, so that regardless of when a customer is looking, everything they need is always there.
These additional online services can make your business far more competitive in today's market where 82% of consumers are willing to pay more for a better customer experience.
Build your company's reputation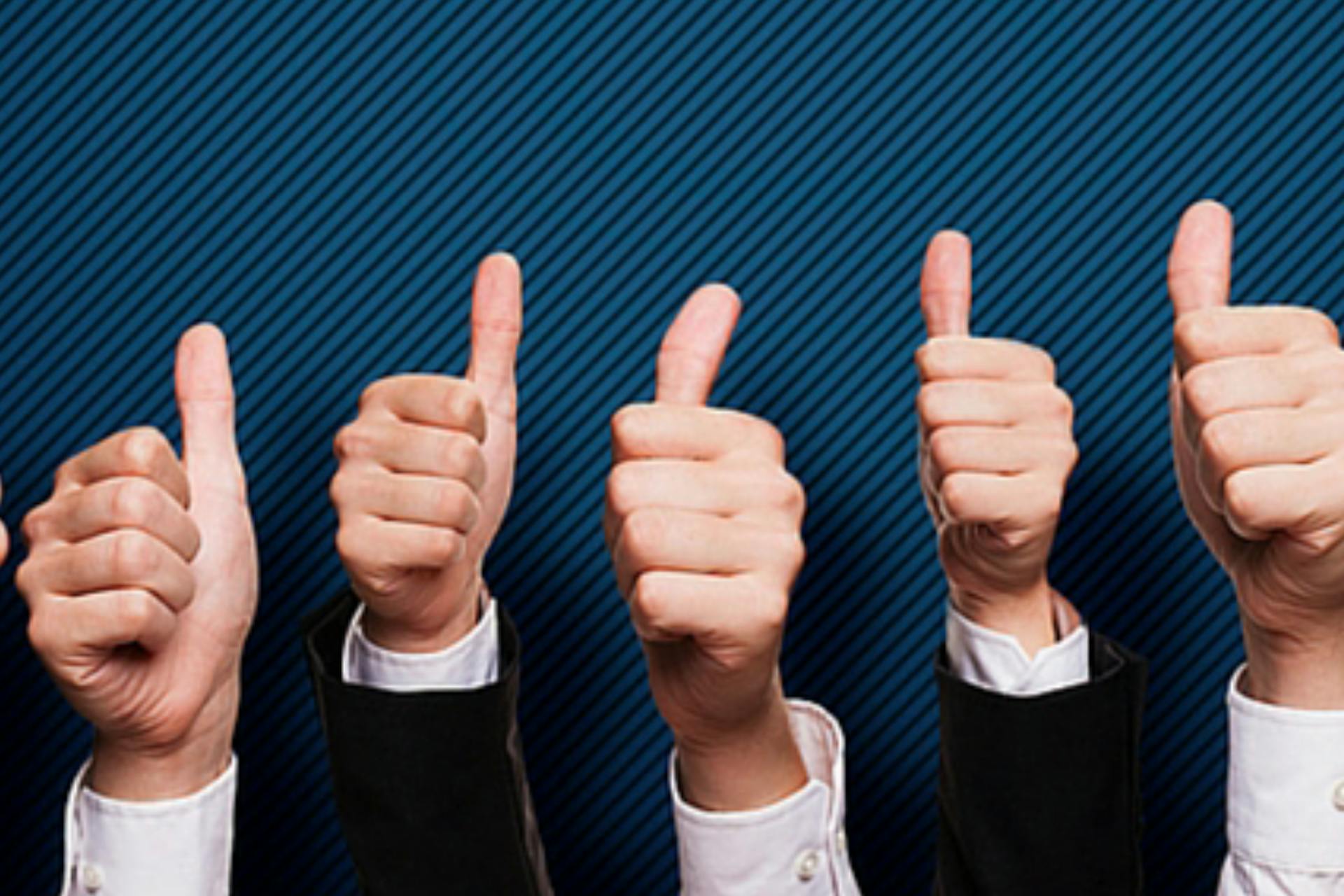 Online reputations play a critical role in purchasing decisions. Customers no longer take a company's marketing at face value and will look to verify what they say by checking out reviews and asking for recommendations on social media.
The star ratings, reviews and recommendations you receive are solely down to what your previous customers think. However, many companies getting excellent feedback fail to take full advantage of it. Although they can be found on Google, Facebook and sites like Trustpilot, these independent reviews that have so much influence on customers can also be linked to and displayed directly on your website.
If you have great reviews, let your visitors know by displaying them prominently on your site and providing a link to the independent site where they can read them for themselves. Here's what we display on our website.
Such a move can immediately put cautious customers at ease and ensure them that your company and the work it does is highly regarded by its previous and existing customers.
Dispelling myths about websites
Some of the reasons business owners don't have a website include the expense of building and running a site and the belief that they need highly technical skills to run one. This, however, is definitely not the case.
A business domain name (e.g. yourbusiness.co.uk) can be registered for around £10 – £20 a year, web hosting can cost from just a few pounds a month and the software used by the vast majority of the world's websites is free. Such software, like WordPress, has been created to be used by those with only basic computer skills. Indeed, building a professional website is no more difficult than creating a PowerPoint presentation.
What's more, at eukhost, you'll be able to install WordPress with a single click and our 24/7 technical support team, knowledgebase and customer forum provide all the help you need to overcome any challenges. Our cPanel control panel also means you'll be easily able to carry out any website management tasks and even automate many of them.
Conclusion
In the digital economy of the 2020s, having a website is essential for home improvement service businesses that want to stay relevant to today's consumers and remain competitive. Hopefully, the points raised here will have convinced you of the benefits of creating a site and shown you that doing so is not an overly difficult or expensive process.