WWDC 2019 ended weeks ago with the promise of a lot to offer to the millions of users and the massive developer community. Keeping count of all those everyday announcements and guesstimates is not easy. But knowing the iOS 13 features announced at and after WWDC 2019 event you should be excited about is.
But the rumor mills and sneak peeks into the biggest announcement of the event – iOS 13 is still ongoing.
Like here are the 23 features we are very excited to try our hands on.
1. 

Performance
iOS 13 is an all new fresh, strong take on performance than ever seen before in any OS version. Apple is sending out a number of promises to the users and developers in terms of high app performance like –
30% rise in unlocking the device when using the Face ID
Downloads would be 50% smaller and the updates would be 60% smaller
The app launch speed would be twice as more compared to the other editions
2. 

New Memoji and Animoji
The new class of Animojis and Memojis will get higher customization options including jewellery and hats to new teeth and glasses. You will also be able to give your characters Air Pods.
In addition to this, the new memoji stickers will get created automatically and would be accessed through iOS keyboard – ready to be shared across multiple applications like Messages, Mail, etc.
3. 

Photos and Camera
The Portrait mode will come with a new light effect known as High-Key Mono and a plethora of editing features which would help you change the light intensity.
The image-edit features of Photos will also get a new design and control based on swipe. The settings which will be used for stills would also be used to edit the videos. You will now be able to add filters and even rotate them.
Lastly, the photo library will see a new organization haul, with pictures getting organized day, month, and year wise.
4. 

Sign in with Apple
Apple iOS 13 will give you a new easy and fast way to sign in to services and applications without tracking the associated social logins.
Known as Sign in with Apple, it would authenticate the sign-in using Apple ID without leaking out any personal information.
It would work with TouchID and FaceID and will come with a two-factor authentication mechanism. In case the app requires an email, Apple would create any random email id that would be forwarded to your actual email, thus keeping your real details secure.
5. 

Apple Maps
The Apple Map has been built with a fresh angle in iOS 13.
A number of alterations have been introduced like the addition of beaches, roads, buildings, and multiple other areas. They have also introduced a new Feature option on the main screen in addition to a new Collections menu for organizing the trips plan and Favorites.
A new 'Look Around' feature has also been added which would enable you to see a location before visiting them. You will also get a Label option that would get you details about the specific location.
6. 

Reminder
Once the iOS 13 rolls out you will get a new toolbar where you will be able to add times, dates, and attachments. Also, the integration with the Message app has been improved significantly which would enable them to communicate more seamlessly together. It means that a relevant reminder will show up when you message a specific person.
7. 

Swipe Typing
Like Google keyboard, Apple will also give you the functionality of Swipe typing. Meaning you will only have to glide your finger and form words without actually pressing letters in the keyboard – A functionality is poised to strengthen the Android Q vs iOS 13 debate.
8. 

Health App
All the different features which are present in the new Apple Watch OS health app will now be present on the iPhone. The Watch OS had added menstrual cycle tracking and activity trends to Apple Watch in addition to two new sections.
The main application will get a new Summary view that would show notifications and a Highlight section that would show the health and fitness data over time. The data will be stored in your iPhone and would be encrypted securely on the iCloud.
9. 

iPad OS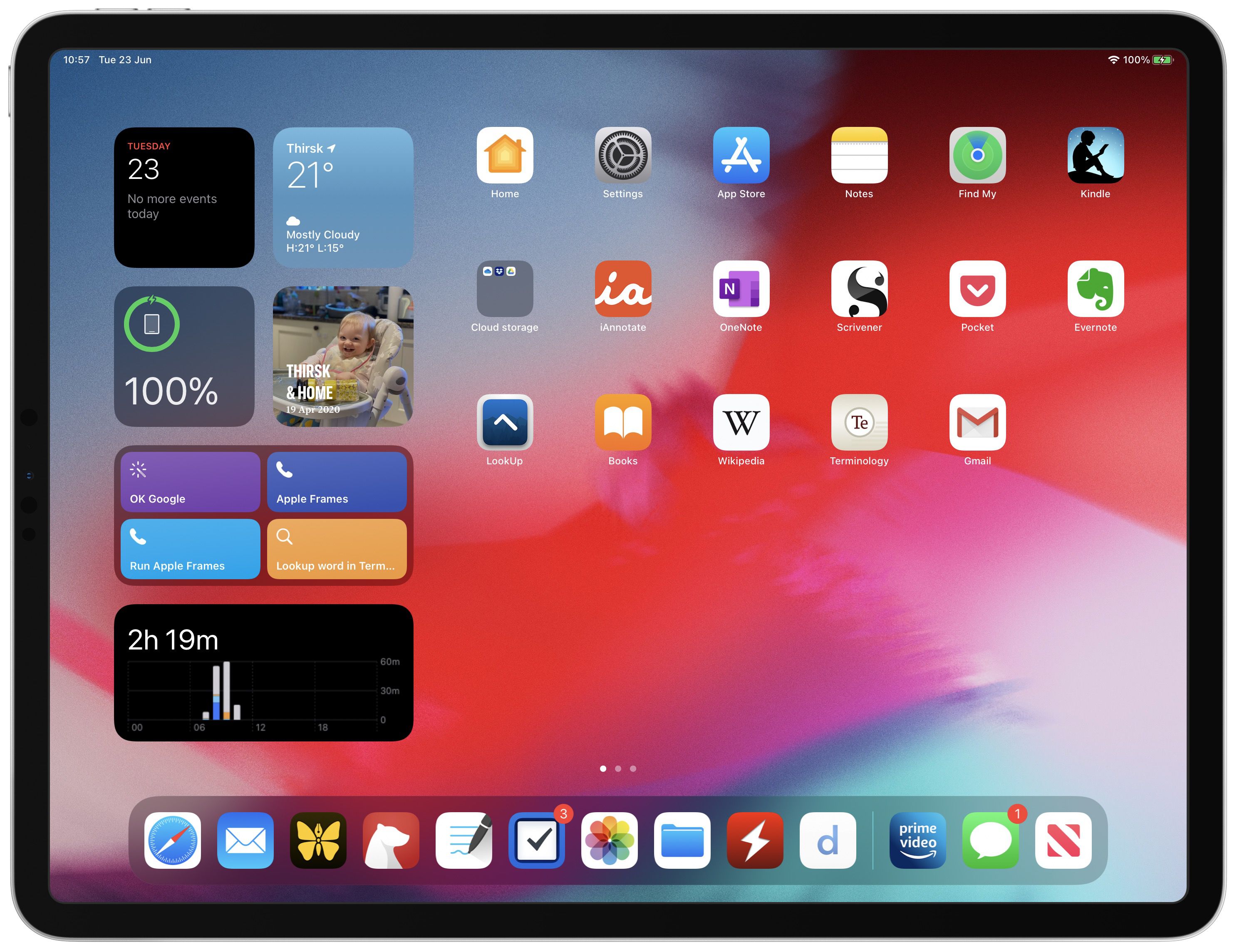 A new version of iPad OS has been announced which would contain everything from the iOS 13 along with newer features which are designed to benefit from the large screen presence.
A string of new features like newer multi-tasking features and Home screen, plus newer split-screen option would be added in the new iPad operating system.
10. 

Access Wi-Fi and Bluetooth
In the earlier versions of the iOS when you had to connect with Bluetooth or Wi-Fi, you had to go to Settings and then access the settings from in there. In case of Apple iOS 13, you will now be able to access the list via Control Center when you long press the icons.
11. 

Extended Reply Menu
In the stock email app when you reply to any email you will now get an extended reply menu that would give you the option to forward, reply, or delete. It would also give you the ability to mute or notify in case there is a new email from someone.
In addition to it, you will get the option to format the text, giving you the option of changing the font style, increase the text size, shift the alignment, change colors, and even add the bullet points.
12. 

Full-page Screenshot
Like iPadOS, iOS 13 also gives iPhone users the option to take a screenshot of the full web page which then can be annotated upon or saved as PDF in Files.
13. 

Silent Unknown Callers
iOS 13 gives the users an ability which will prevent them from facing nuances coming in from spammy calls. When a robocall comes, the users' iPhone will automatically silence it and send it to voicemail.
14. 

Zip and Unzip in Files App
With iOS 13 you get a new Files app which lets you zip and unzip files straight from the iOS device without having to use macOS. And then you can simply Airdrop the files back to the iOS device.
This one comes in very handy for people who only use an iPad and don't wish to use any third-party application.
15. 

Safari Download Manager
iOS 13 gives you access to download manager when you download any file from Safari. The list of downloaded files is very similar to what Safari macOS gives you.
It also syncs over to new Files application version wherein you will be able to see all the downloaded files.
16. 

Low Data Mode

In your cellular setting, you will be given the option to toggle the Low Data mode which would make the applications use lesser data. While Apple hasn't clearly specified how it would work, it is guessed that the background activity will get suspended when you are not connected with the Wi-Fi.
17. 

Dark Mode
With iOS 13, Apple has made the creation of Dark mode app design official and mainstream.
Be it text or color or even controls, Apple has it all sorted out for the users. Instead of making the background RGB 000 (black) and the label text RGB 255 255 255, you will now be calling them systemGroupedBackground and Label, respectively.
And the blue icon will not be RGB 10 132 255 anymore, it would be denoted as systemBlue.
Apple has also planned out a hierarchy for the colors. From complete black or white backgrounds to gradually increasing dark shades for a light theme and light shades for their darker versions.
The same is for the text as well. The primary text is kept white on black – the opposite of backgrounds and when you move towards the secondary and the tertiary texts, the color would also move across the gray spectrum.
As for the controls, a white button does not become black, instead, a white button having light gray states turns into a medium Gray button with the dark gray states.
18. 

New Messaging

Apple is adding a new message feature to the iMessage service which would allow you to add in a profile picture and then change how your name gets displayed in the text messages. It will also now become a lot easier to send emojis and stickers through text.

You will also get a search functionality which would enable you to make searches inside the application – shared links, photos, contact suggestions, etc.
19. 

New Sleep Mode
With the new Sleep Mode feature, Apple is doing a great job at tracking sleep patterns and helping you find the right time to set the alarm and be awake in the morning.
If you wish to try out the feature today, you don't have to wait for the update. All you have to do is install Sleep Score app off the App Store.
20. 

New Voice Control
The accessibility setting Apple had been working around for quite some time is now available system-wide and that too in an extremely comprehensive level.
Users can easily navigate and then type with the help of gestures and voice commands for everything on their screen would have names and numbers to provide easy control.
21. 

Detection of Headphone Audio Level

Another way that Apple has kept its focus intact on users' health is through caring about their hearing health. The new Apple iOS 13 version will be warning the users when the ambient noise gets very loud.

The iPhone users will find this new track menu, which looks a lot like the step counter, inside the Health app.
22. 

Find My

With Apple iOS 13 Apple has combined Find My iPhone and Find My Friends applications in one single application known as Find My.

With this, all the tracking tools of Apple's have been brought in one place, helping you find what is missing with the help of one interface. It would also help you locate devices which are offline – by sending across a secure Bluetooth beacon to Apple devices and relaying it back to Apple and then you.
23. 

No more iTunes Store App
Apple is finally bidding adieu to iTunes with the launch of three new trio for Mac – Tv, Podcasts, and Music. The users will now be able to manage all of their Apple gadgets through the Music app.
It is now the individual applications that would be used to purchase individual content – Music app that will be used to purchase music, TV app for purchasing shows and likewise.
So here are the 23 iOS 13 features that we are very excited to use. But since it is still time before the version gets launched on devices, there is still a lot of scope for the list to expand. We are very hopeful that we will soon find some more added favourites as well – so bookmark this blog to be updated which new features are getting added in the list.