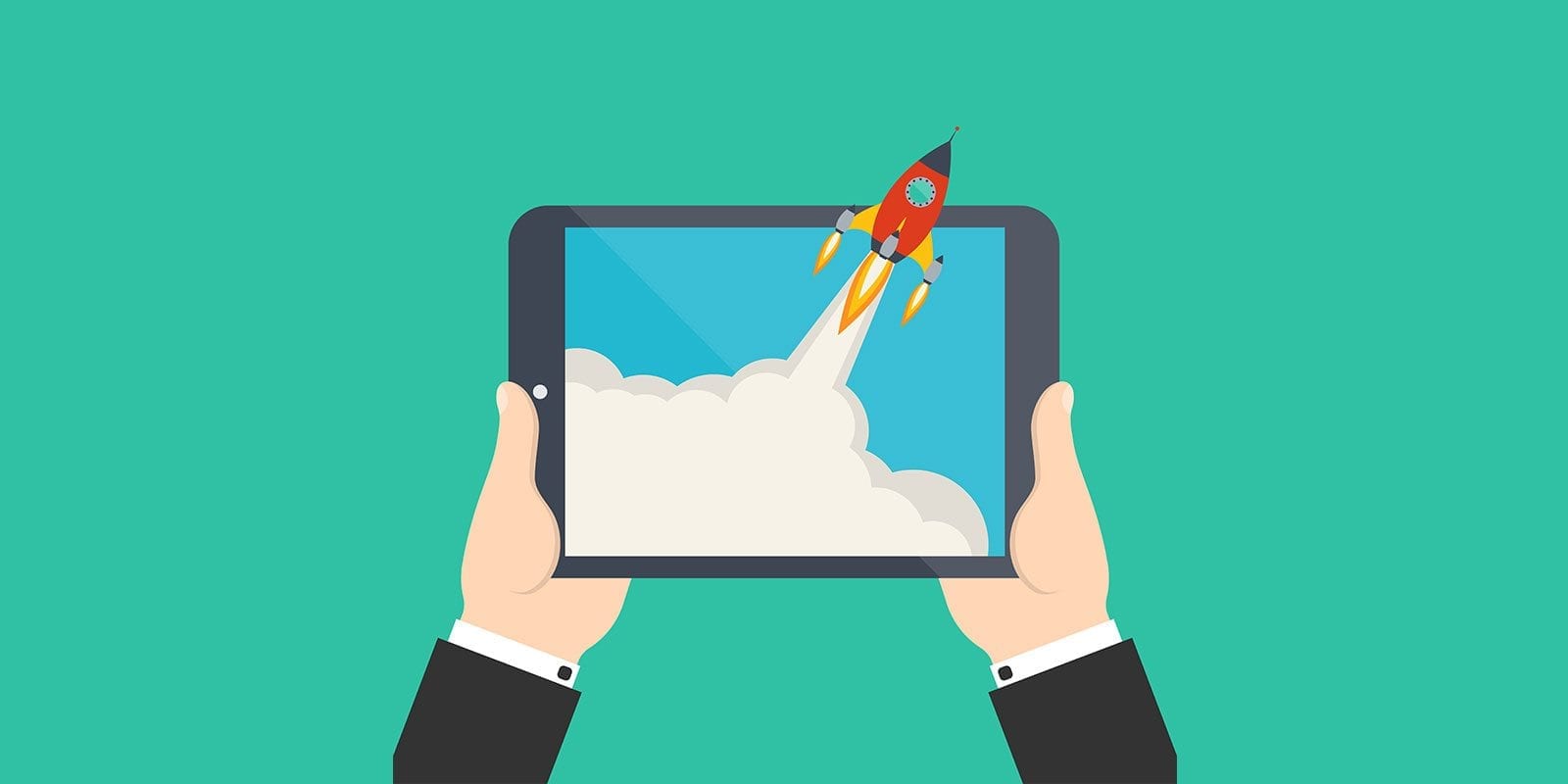 Mitigating the risks of mobile app launch mistakes during the pre-launch opportunities provides the opportunity for an effective and user friendly app.
The dynamics of the mobile app industry revolve around unpredictability due to the changing trend wave and market requirements. It is hard to single-handedly pinpoint a universal reason leading to app demises as each failure offers new learning. Yet, one aspect that analysts of the old and new order mutually agree upon as a cornerstone for app success is post-launch marketing.
Having fought our way through grim times to emerge as a global mobile app developer cohort, Anteelo knows the importance of investing in post-launch mobile app marketing. We'll dispel some of that wisdom today as we discuss the recurring theme of post-launch mistakes and how to avoid them.
Mobile App Launch Blunders To Avoid 
The following stages often prove a damp ground to tread on when it comes to post-launch mobile app marketing.
Problem Statement #1 – Planning or the lack of it
Market leaders visualize and anticipate business scenarios and layout measures to resort to in case things go downhill. Yet there are those who consider publishing their app on the app stores, the end of a project. A cross-industrial study estimated that up to 70 – 80% of new product introductions fail. There is no room for complacency.
Solution –  Create a roadmap with probable business cases and perform thought experiments to mitigate 11th-hour developments. Delegate individual responsibilities to mitigate last-moment confusion.
Problem Statement #2 – An unknown neglect towards marketing
Often DevOps leaders and IT practitioners have a partisan view towards developing the perfect product. Whereas that is a debatable stance on its own, they collectively disregard the need to pump cash and raise fanfare after a successful app launch. Being a 600-strong mobile application development company, our in-house experts know better.
Solution –  Divide marketing budgets into pre and post-mobile app launch marketing actionable. The former should cover preliminary collaterals such as secondary research, defining budgets and marketing goals to partnering with influencers. Similarly, the post mobile app launch strategy should cover your social media plans, referral & retargeting campaigns as well as up ticking user engagement.
Problem Statement #3 – Setting overly ambitious goals
Only fools set a deadline first and begin operations later. Overestimating the delivery of the final product could be self-inflicting in terms of everlasting reputational damage. There is an art to building hype and while at it you must take into consideration a buffer for delays so that the post launch mobile app strategy could be adjusted accordingly.
Solution – Maintain a balance between disclosing the final product launch date and sustaining user-end hype. Tease the audience with doctored leaks if you can and take early feedback. Smartphone manufacturers are a case in point. You never know their launch date until the actual event is within 2 months of the schedule.
Problem Statement #4 – Lack of user data
Instead of leading mobile app development solutions from the front, you'd be sucked into a black hole of failures if you do not know your audience inside out. How can you fabricate the product without knowing audience demographics, their behavioral patterns, engagement enablers, and spending habits? If not, take a page out of the following self-help advice.
Solution – If such in-depth data isn't available readily, then partner with data vendors or social media platforms to acquire the same. Such structured data would help you extrapolate insights that eventually lead to lasting success of the app.
Problem Statement #5 – App store optimization (What's that?)
App Store Optimization is the practice of refining the app as per guidelines laid out by app publishing platforms. ASO helps an app directly feature in user searches and increases the likelihood of downloads. With an excess of 2 million apps each on the Google Play Store and Apple Store respectively, ASO is unavoidable and the ones who avoid it live to regret their decisions more often than not.
Solution – Focus on optimizing the details such as the app name, title, keywords used in the description, preheaders, and monitoring customer feedback to maintain a healthy rating. This would lead to frequent features in query searches and as a result, more downloads.
Problem Statement #6 – Confusing product messaging
If your brand label does not help consumers identify you with your line of business then you have a problem up your sleeves. As a mobile app development company, we've come so far that we appreciate the significance of concise messaging. Mincing your words could cost millions in turnover, literally.
Solution – We strongly recommend conducting surveys and periodic questionnaires to determine user expectations. Not only will this help you choose the right style guide for design but also the content-triggers that encourage a purchase order.
Problem Statement #7 – Absence of feedback capture mechanisms
A rather depressing statistic suggests that about 80-90% of the applications in the app store are shunned after a single-use. Functionality could share a large portion of the blame, but so does the fact that the app developers refuse to listen to their customers and capture feedback.
Solution – App store comments are full of heartfelt feelings (and expletives in case the app sucks) coming straight from the users. As you scale the product the need to engender applicable, expected, and on-demand functionalities grow. Developers should readily capture feedback be it through ratings, comments, or other supported media.
Problem Statement #8 – Relying on outdated software
Technologies keep upgrading and therefore warrant an updated architecture for smartphone applications. Android and iOS release yearly updates for smartphones, but it gets complicated when a particular smartphone manufacturer alters the stock version of the OS to offer something afresh. All these intricacies make the process of keeping apps updated in terms of software specifications.
Solution – A custom mobile app development company like ours recommends sharing newer versions of the app periodically than sporadically. The frequency should allow users to acquaint themselves with a particular set of features and only then look forward to changing.
Problem Statement #9 – Not leveraging discovery platforms
The proportion of zombie apps has grown with the industry size. This informal category is a place you don't want to be because these are the apps whose total traffic is tantamount to nothing or something embarrassingly insignificant. Provided you've done ASO well, and the app is strong technically, one reason why you could be still lagging is not channeling traffic through app Discovery Platforms.
Solution – Such platforms help drive meaningful traffic to your app through targeted marketing to their user base. Platforms such as PreApps and AppGratis would be a couple of examples. The investment is feasible as the chances of lead generation and conversion skyrocket by a multifold.
Problem Statement #10 – Not factoring in MVP
Minimum Viable Products give app entrepreneurs an outlet to test their thesis on product acceptance. Following the success of apps like Uber, Airbnb, & Snapchat, MVPs became a cross-industrial rage for even offline products. Yet, there is a cohort that often glosses over this pre-market testing and validation phase. Mobile app development services like ours, know for a fact that collecting such pre-launch feedback could be paramount to future success.
Solution – Whether developing an app in-house or partnering with mobile app development services in the USA, it is recommended you establish and maintain a close-knit network of beta users to try out the product and provide feedback as and when needed. This should be disparate from internal employees for the feedback to be considered non-partisan.
Problem Statement #11 – Ill-priced monetization models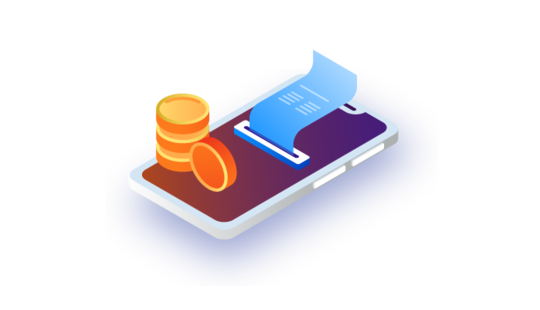 Making money from your app is an art not everybody excels at. If you have a minute, do check out this guide on how to monetize your app. Adopting a model that makes no sense in a desperate bid to out-compete your peers could be fatal. On the flip side, no gospel reprimands you for testing out newer approaches and payment schemes.
Solution – For the time being, you can choose from a bevy of pricing models such as freemium, premium, data sourcing, advertisements, and sponsorships. But who is to say if you turn out to be the ingenuine wizard who comes up with a never-before-seen subscription model that takes the industry by storm.
Recommended Mobile App Launch Checklists
Alright, so we've been through the common ideological traps that app developers tend to fall into and take misfire aim towards glory. But what is the course-correction roadmap that one should have in mind when it comes to creating a mobile app launch checklist? Well, there are different guidelines to be followed for Android and iOS. Inculcating the following steps into your app launch plan would ease the transition from pre-market to post-launch.
Android app launch checklist
Keep in mind the following steps while publishing apps on the Android Play Store:
Take note of developer program policies
Create your developer account
Prioritize localization
Release and promote your app on multiple platforms at once
Carry out quality analysis for cross-compatibility across devices
Stay within the technological distance of recent API releases
Engineer your Android App Bundle
Strategize around Play Store Listings
Promote your app with pre-registration
Upload and test the Android App Bundle on Open/closed test tracks
Analyze pre-launch test reports
Define your app's pricing and geographies of distribution
Pick applicable distribution options
Establish in-app products and subscriptions
Set your app's content rating for relevant age groups
Run the leftover checks and publish the app
Begin promotions
Never leave incoming feedback such as play store ratings/comments unattended
Stabilize the app with further uptime quality checks
Your android app has been launched. Good job!
iOS app launch checklist
We've briefly summarized the iOS launch checklist for mobile apps so you could publish your app on the iOS app store:
Create app distribution certificate and profile
Then create your app store connect account
Archive your application
Upload the app with Xcode
Configure app-metadata with the App Store Connect record you just created
Submit the application so it can be reviewed by content moderators
After some time, check for the status of your app
If everything is fine, your app will be approved and published successfully
Final Thoughts 
In the better part of the last decade, Anteelo has forthrightly staked its claim as a full circle mobile app development company. Some of our most impressive work has emerged from partnerships representing iconic brands such as Domino's Pizza. But with all humility, we say this, the best is yet to come. You can count on us for pretty much anything mobile apps and not just post-app launch correctional measures.