Personalisation is not the latest trend in online business. In fact, it has been around for a while. It is, however, becoming the norm, with more and more companies adopting personalisation as a strategy. Those who haven't yet begun to use personalisation not only fail to reap its benefits; they risk losing customers and sales to their competitors. Here's why you should consider personalisation for your business.
Why personalisation is important
Today we are bombarded by marketing messages. We find them on websites, social media, emails, television, radio, on the sides of vehicles, on street hoardings and tons of other places. There are so many fighting for our attention that, despite the millions that are spent on them, the majority go ignored. Personalisation has been proven to make customers take more notice and take more action, vastly increasing the effectiveness of marketing campaigns.
To give some substance to that claim, a recent article from SmarterHQ showed that over 90% of consumers would be more likely to buy from a company that provides them with relevant offers and recommendations. What's more, they also discovered that, in 2019, more than 70% of customers only engaged with marketing messages that met their individual interests.
Since companies like eBay and Amazon started introducing personalisation, consumer expectations have increased. Indeed, if a website doesn't offer relevant suggestions, almost half of its visitors will head to Amazon before making a decision. Overall, 70% of consumers feel marketing is too impersonal and 36% want even more personalisation than at present. Importantly, where personalisation makes buying less expensive or easier, 90% of consumers are willing to share their data to obtain those benefits – and it is that data which makes personalisation achievable.
The value of data
Websites are able to obtain vast quantities of valuable data from their visitors. This gives marketing departments the ability to know when people shop, what and who they shop for, how much they spend and even why and how they shop. This, however, is just the tip of the data iceberg. Today, businesses go way beyond tracking website behaviour and create end to end journey maps that collect the data on every single interaction an individual has with the organisation, including customer service interactions, emails and responses, product ratings and reviews, social media interactions and so forth. This helps the company to know their customers better than ever before and thus provide them with a far better customer experience.
The insights gained from analysing such data can help a company procure the products their customers want and market them in the most effective, personalised ways. It can even help them send out marketing communications via the customers' preferred channel and do so at the time that will have the greatest chance of a call to action being followed. And, of course, when the consumer arrives at the website, they'll be greeted personally and find all the products they are most likely to be interested in and be given offers which are both relevant and appealing.
How to add personalisation capabilities to your website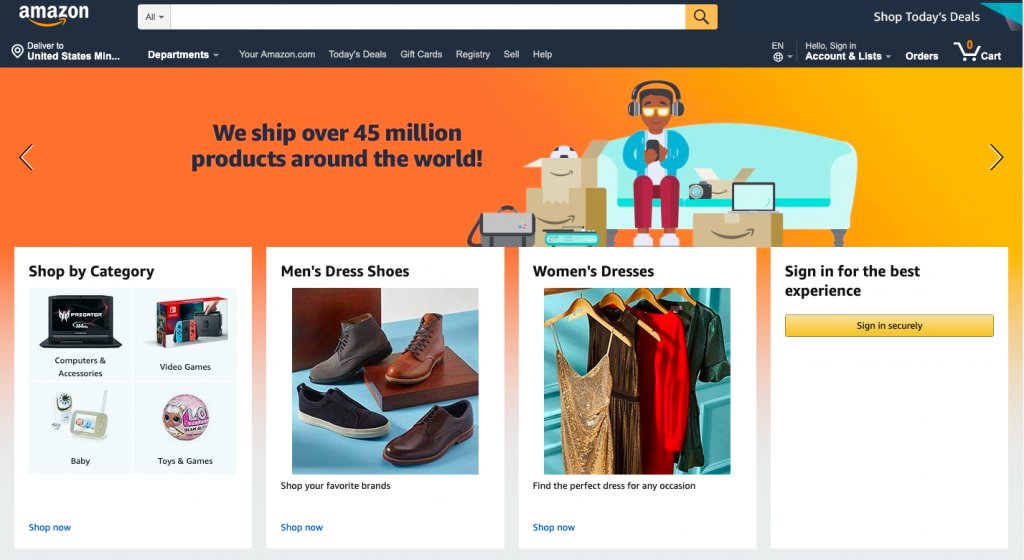 The growing demand for personalisation means there are an increasing number of plugins, tools and third-party services you can use to help implement it. The key tool is a Customer Relationship Management application that will enable you to do the essential collecting, tracking and analysis of your customer data as well as providing you with the ability to personalise recommendations on the site and send personalised marketing communications. Chatbots are another popular AI tool that act as personal shopping assistants to recommend products based on customer data.
Personalisation tools vary considerably in price. The WordPress Repository has several highly rated plugins with free and premium versions. More advanced tools dealing with bigger quantities of data can cost hundreds of pounds per month. A third-party provider will cost even more but will take the burden of managing the system off your hands and remove the need for in-house technical expertise.
Don't forget your hosting
Do remember that if you choose to offer personalisation, you will need the capacity to store all the data you are collecting and the processing power to run the apps that will analyse it. This means you may have to consider a more powerful hosting solution for your website, such as VPS, dedicated server or cloud.
At the same time, collecting large quantities of personal data means you will be obliged to ensure its safety and so you may need to enhance the security features that you use to protect your website and online storage.
Conclusion
Personalisation is becoming a necessity for competitive businesses, especially in the eCommerce sector. Offering personalised interactions improves the customer experience and makes marketing strategies far more effective. To do this, however, you need the right tools to collect and analyse the data and to generate the personalised content. You also need the hosting capabilities to deliver personalisation and maintain data security.