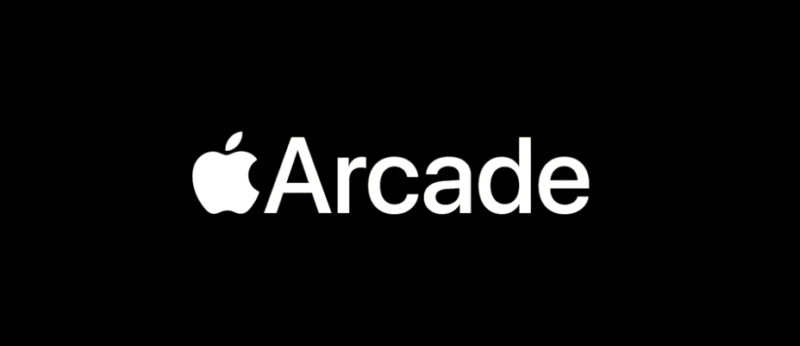 Apple finally released its most-awaited iOS 13 yesterday only.
From the myriad of features, it is loaded with, we couldn't help but notice one of the significant contributions it made to the app world – Apple Arcade.
Apple Arcade is a full-fledged gaming hub that is entirely going to change the way how apps are developed and how users buy them. Based on a subscription-based business model, Apple Arcade is an avenue for indie game developers to create impeccable games worth discovering and playing.
The subscription priced at $5 per month will provide the users with access to 100+ new games which are no cast-offs, whereas more games might be available at the launch. The games offered in the subscription plan are high-quality fare from renowned and established studios like Annapurna Interactive and Ustwo Games of Monument Valley fame. The games belong to genres ranging from strategy and fantasy to absurdist golf.
The wild thing about Apple Arcade is that at such low priced subscription, you get facilities like playing unlimited games, syncing of your games between Apple devices like iPhone, iPad, and Apple TV, and download the games to play offline. In fact, the one subscription plan can be shared among five family members. If this isn't the full value of your money, we don't know what is.
Besides everything, the one that has made Apple Arcade revolutionary, without a doubt, is the elimination of elements like ads and in-app purchases – the very backbone and major contributors to the gaming app economy. Though the notion of one subscription to play all games may sound preposterous to other organizations, it can be seen as a positive nudge to direct the gaming industry towards something more salutary rather than just cash draws.
Pay once and Play Many Games
If you look at the top-performing apps in the App Store, you will find that 50 grossing games have in-app purchases: out of 50 most downloaded free games, forty-one have them.  In fact, among the games, you pay for upfront, the top 50 still try to accumulate more money as you play the games.
The in-app purchases are a major source of revenue for the app economy, and has been for decades. The free-to-downloads games also entice users to spend money on the app be it in the forms of Pokéballs in Pokémon Go or other digital widgets. This buying of rewards and digital widgets have come under scrutiny as critics have started to consider this trade as gambling.
Apple had been a major part of all this as it has been taking 30% cut from all in-app purchases. However, Apple has also been active in promoting apps that do not offer in-app purchases. This is evident from the fact that in 2015, Apple dedicated a whole section of the App Store to the games that were "Pay Once and Play". Apart from this one generous act, these games had to face a lot of competition as their freemium contenders seemed more promising to the users, though they later started to ask for in-app purchases.
Ryan Cash, the  founder of Snowman, the indie studio behind the popular Alto's Adventure series said that "There was this wave of indie games in the last five to 10 years that had a bit of a surge, but it seemed like in the last two or three years that market was starting to fall apart a little bit," and "It just became harder and harder for those indie developers to make money doing experimental things. There are many developers I heard say they'll never make a mobile game again, or if I do it's going to be free to play."
This exodus is now low in numbers. As per SensorTower, in August 2014, 37% of the App Store games were paid. This amount dropped to 13% last month. The amount of paid games released on the App Store this August was as low as 5.5%. In fact, last month, the revenue generated by the paid apps was only 1.4% of the total App Store game revenue. This shift might be considered as a reaction to the changed Apple guidelines on in-app purchases.
However, the biggest publishers won't give up on in-app purchases instantly.  Sensor Tower cofounder Alex Malafeev said- "Free-to-play will continue to be the dominant model by which the majority of mobile game revenue is generated," and "It has proven to be the ideal method of monetizing the type of 'drop-in, drop-out' experiences the majority of casual players want from their mobile devices."
Nevertheless, Apple Arcade will definitely help indie developers in developing original and ambitious games that will get the deserved recognition. Moreover, it rewards games that are originally developed keeping the iOS platform in focus, rather than knock-offs and extended versions of games originally created for other platforms, increasing the UX.
Arcade Fire
An Apple Arcade launch game named "Where Cards Fall", had been in the making for a decade. Sam Rosenthal, the creator, first thought of it as a student project at the University of Southern California. He initially thought of the puzzle game as an iPad-only encounter, which can still be sensed even from the trailer.
Rosenthal created Snowman almost four years ago, expanding his vision to the iPhone and Apple TV.
Cash remarked- "The last few years, we've been thinking about this dilemma where we want everyone to experience it, but it's certainly not a free-to-play game. It would be absolutely destroyed with ads," and "We knew it was going to be a premium game. And the problem there is that Where Cards Fall is the kind of game that would probably be $20. Or if we made the game 99 cents, for example, it cheapens the value of it, and we're still not going to reach the kind of people you would reach with a free-to-play game."
Apple Arcade for both Cash and Rosenthal is a boon, for they can now launch their game " Where Cards Fall" on it, as it poses as a sustainable business model for the game. In fact, on Apple Arcade the game has a higher possibility of being found by a broader audience.
Cash further says "Apple Arcade may get them in with a golfing game or another action game or a racing game, and then stumble upon Where Cards Fall and try it, whereas they wouldn't necessarily have spent that money upfront on their own," and that "It's a new way for people to discover gaming."
Nonetheless, Apple Arcade comes with its own pitfalls. It is a curated experience which means that developers may feel left out. Because the subscription is so affordable, it makes users question the quality of games or at least stops them from spending any extra money in the app.
After considering everything, what can be surmised is this – Apple Arcade will encourage developers to create fun and more engaging games in their own right along with exploring structures that are different from the free-to-play category.
Well, there is no saying that every developer will do so, for they may be paid out in part based on the time spent on their games. This means that they will try to keep the users on their apps for as long as they can. This is the strategy that Apple follows in its News Subscription. The only difference is that the users will not have to pay any extra buck outside their subscription, no matter how long they play the games for.
Besides, not only indie but big hitters like Ubisoft, Konami, Square Enix have also contributed and played their part in the Apple Arcade launch lineup. As far as we can see, Apple Arcade is going to be a positive influence on the gaming industry and who knows, might inspire other major providers to follow its example.