We are all fortunate to be part of a generation where every need of ours for any product or service is just a click away. We are moving towards making everything digital at a fast pace. By making everything digital, we have brought solutions for many problems and a lot of time has been saved. On-demand food delivery has become a trend in the market that almost everyone is using these applications to get their favourite food delivered at home. Besides these on-demand food delivery apps, Restaurant Reservation is another aspect the app development companies in Canada are focusing on. Whenever we make a plan for going to a restaurant during weekends mostly, the thought of the hassle and waiting in a queue if the tables are occupied for a long time force us to change our mind. But the Pre–Reservation concept has solved this problem with the help of developing an application that allows you to go through the restaurant's menu, book tables, order meals and make payments with the help of the mobile app.
This Restaurant reservation app development not only solves the problem of the customers but also of the Restaurant owners. The Restaurant owners are always flooded with work by managing the bookings manually, taking orders, checking about the vacant tables for the customers who are on the waiting list. The Restaurant Reservation app development helps them to reduce their workload by managing the booking of tables, payments, cancellations online.
TYPES OF RESTAURANT RESERVATION SYSTEM
There are mainly two types of online reservation systems for restaurants.
1) Third-Party Mobile Applications that are developed by someone else and the restaurant owners can only list their tables on this application.
2) Exclusive Mobile app for your restaurant where the owners can customize the application as per their way to attract a greater number of people.
You have to choose among these two options that suit your budget and will be beneficial for your business.
If you have your eatery and you don't want to invest more in developing the specific application for your eatery, then the best choice for you will be to go for the third-party apps.
On the other side, If you want to avoid the monthly and yearly expenses of the third-party apps, you can go ahead with Restaurant Reservation app development for your eatery.
WHY BUILD AN EXCLUSIVE RESERVATION APP FOR YOUR RESTAURANT?
The major focus of all the restaurants is on their customers because they are the source of their earnings. In a restaurant business, customer satisfaction is a key point that creates an impact on their work. You don't want your guest to choose another option besides you and for that, you should keep in mind that no customer should return from your restaurant just because could not find a table there. when you invest a lot in your business and the outcomes are not as per your expectations, you should think something different to attract a more number of customers and provide them with a satisfactory service.
All this can be achieved with just the Restaurant Reservation app development that provides an easy platform for food lovers to book tables, meals and pay the bill without any hustle.
How Does A Reservation App Benefit A Restaurant Owner?
♦ Gather all the information regarding the no. of guests and their schedule of visit in advance.
♦ Start preparing the meal booked by them in advance to avoid any delay.
♦ Reduce the chance of an empty table and increase sales.
♦ Increases the brand awareness of your restaurant via an exclusive reservation app.
♦ Helps to access key information regarding the food choice that helps to analyze guests' expectations.
♦ Send direct messages about the non-availability to avoid disappointment among customers
♦ Attract customers by offering them exciting offers and discounts.
How Does A Reservation App Benefit Guests In A Restaurant?
♦ Customer can make a reservation online with the help of the restaurant reservation app and will get the confirmation on booking via email or SMS.
♦ Customers do not need to waste a lot of time in waiting for tables to get empty and deciding about which meal to order.
♦ Customers can see the rating and reviews about the restaurants before booking.
♦ Customers can browse the entire menu and book meals as per their choice and can add customization also.
Important Features Of The Restaurant Reservation App:
Restaurant Reservation app development trend is also growing in the market like on-demand food delivery apps to make the booking of tables, meal and payment system digital that would be easy for the foodies who love to eat and do not want to waste their time by waiting for the tables to get empty.
Whenever you have an idea of a Restaurant Reservation app development, Here are some set of features for the Customers and the Restaurant owner that you should always keep in mind while developing the application.
Set Of Features For Customers:
♦ Simple and easy sign up via email, phone number and other social media accounts.
♦ GPS navigation that helps the customers to reach their proper destination.
♦ Menu with detailed information about ingredients and pricing.
♦ Search filters by type of food, seating, location, suggestion, reviews, and the time required.
♦ Details about bookings and operational hours.
♦ Secure payment gateway
♦ Booking confirmation via SMS and email
♦ Exciting offers and discounts
♦ Push notifications about offers and
♦ Booking history details
♦ Help section to resolve any issue
Set Of Features For Restaurant Owner:
♦ Ability to check bookings and vacant tables.
♦ Calendar to schedule bookings and manage the waiting list and display operational hours
♦ Manage all the transactions
♦ Sending confirmation messages to customers on booking.
♦ Customizability of menu
♦ Seating arrangement for table management
♦ Reports on the sales
♦ Reservation history
♦ Guest information to suggest meals based on their previous orders.
STAGES OF DEVELOPING A RESTAURANT RESERVATION APP:
You have an idea with you for a restaurant reservation app, but for implementing that idea you need the help of the best app development company that will guide and help you bring your idea into real-time.
1) Conceptualization: This is the first step where app developers will understand your idea and make a blueprint of it. The blueprint will contain all the functionalities that should be in your application as per your requirement.
2) Analysis:

The idea and the blueprint will be properly analyzed to check the functionalities, opportunities and risks for the same. This will cover all the estimations in terms of time, money and branding.
3) Designing: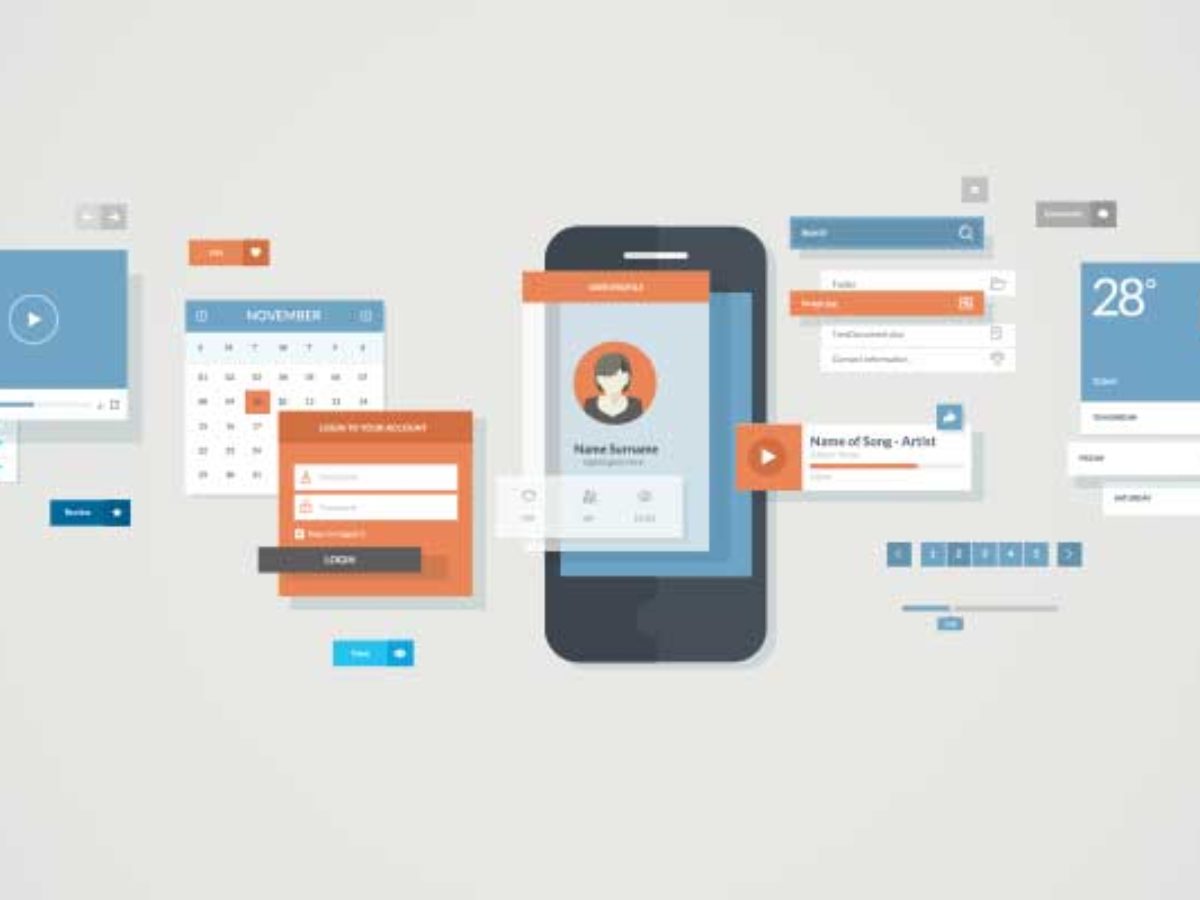 Developers will prepare a rough design of the application and will ask for your approval. The design will contain all the functionalities mentioned by you. In this phase, you need to be very careful because everything you approve will shape the way your app will look and work.
4) Development: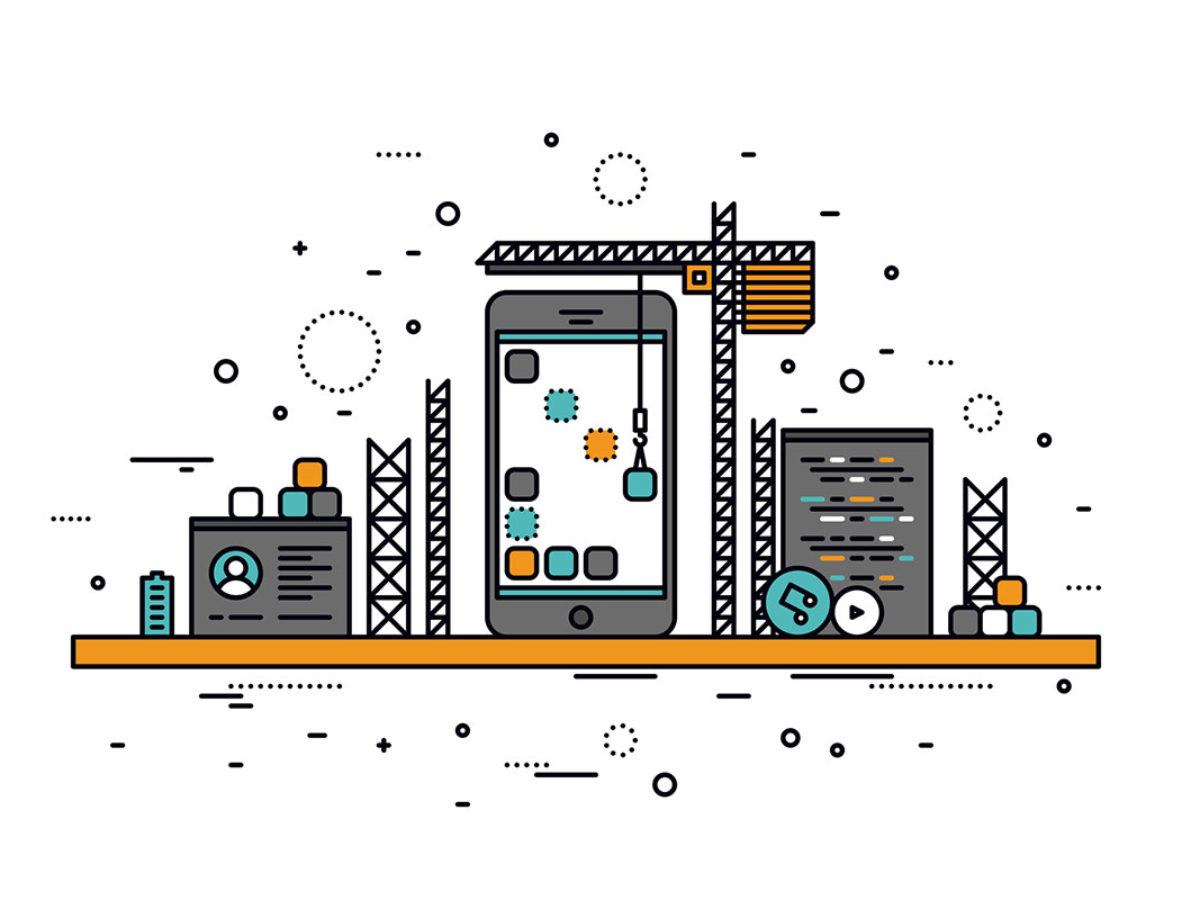 After all the three phases described above the final development of the application will start. Developers will start coding accordingly.
5) Testing:

The application goes under the testing phase before its release in the market and is tested for bugs. The beta version will be given to the selected people to test the functionality and security of the application.
6) Launch: In the final phase in which your restaurant reservation app will be ready for launch, depending on the platform to choose, you will need permission from google or apple play store to get your app started.
Cost of Restaurant Reservation App development
The cost of Restaurant Reservation App Development mainly depends on the features offered. The final cost estimation cannot be made accurate. This is because every restaurant has its menu and unique aspects. Lower the complexity, Quicker development, lower the price and vice-versa.
Application with a low budget is the simplest and have the basic functionality where a customer can make an online reservation and the owner can confirm the same. But the third-party API's integration is not possible in such applications due to which these applications lag behind in the backend.
Application with a medium budget has some custom features integrated, support third-party API's integration like payment methods and simple backend structure.
Developing the best quality Restaurant Reservation app is highly complicated and costly which supports third-party API's and have a complex backend. These applications have some unique features which increase their development cost.
Conclusion:
It is important to understand that the demand for Restaurant reservation apps is increasing in the market to provide ease to food lovers to explore and enjoy different kinds of cuisines by booking tables in a simple manner using the application.