Though there is a lot of work involved in creating and managing an online business, there are plenty of useful tools around to help you do things quicker, smarter and more easily. Today, there are applications and services, many of them free to use, which can help you do everything from building professional standard websites and eCommerce stores, to ensuring you're well prepared for the worst kind of emergencies. Here, we'll look at seven of the most useful.
1. WordPress
WordPress is the perfect tool for creating fully functioning, professional websites. This completely free CMS platform has been used to create 35% of the world's websites and has been developed over many years to make it easy for anyone with basic computer skills to use.
What's more, with thousands of free themes and tens of thousands of free plugins, WordPress users can create websites that are uniquely designed and which have unparalleled functionality compared to other website creation software. With it, you can build any kind of website and have it perform any kind of function. The sheer scope of its plugins gives any website enormous potential.
If that's not enough, its massive popularity means that beginners have a vast range of online support to help them with any issues, with many websites and web hosts offering specialist support in all areas of its use.
2. WooCommerce
If your main purpose is to sell products or services online, then you will need to create an eCommerce store. The ultimate tools for doing this is WooCommerce, which is actually a WordPress plugin rather than a standalone program. Essentially, once you have created your WordPress website, all you need to do is install and activate the free WooCommerce plugin and your site is transformed into an eCommerce store. All you have to do then is set up the store and add the products (physical or digital) or services (including bookings and reservations) that you want to offer.
WooCommerce is a user-friendly plugin that helps you manage sales, inventory, payment and delivery. It is so popular; it is one of the few WordPress plugins to have its own set of plugins. These provide additional functionality to enhance the customer experience and to make it easier for you to manage your store.
3. PersonalSign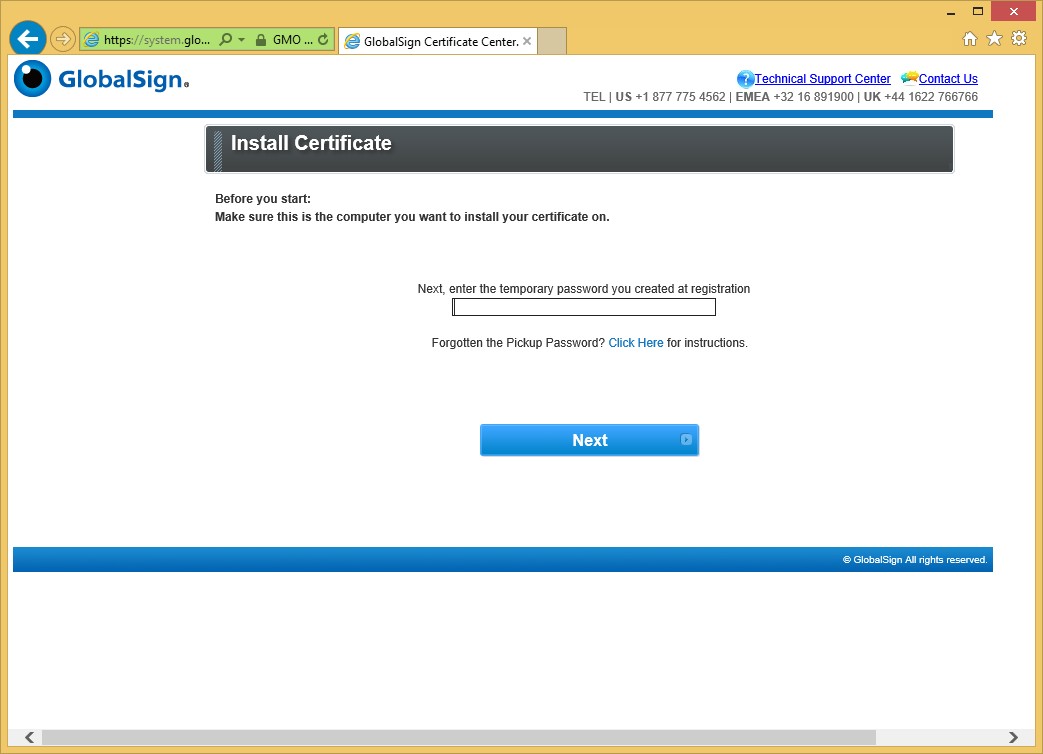 Many people fall victim to online scams like phishing because they are unable to tell the difference between a genuine email and one which scammers have tried to make look authentic. PersonalSign is an email signing certificate that puts a stop to this by letting recipients of your emails quickly verify that it is trustworthy. Additionally, the contents of your email and any attachments you send are encrypted, preventing them being stolen or tampered with during transit or at rest.
PersonalSign isn't just of benefit to your customers, either. Many businesses fall victim to phishing because employees receive fake emails purporting to come from executives in their own company – often asking for money to be transferred to the scammers' account or asking for sensitive data. Email signing certificates put an end to this, too.
4. cPanel hosting
When setting up your online business, one of the first decisions you will need to take is on the type of hosting package tools you wish to use. While there are many different types of hosting to choose from (e.g. shared, VPS, dedicated server or cloud) one of the things you will need to consider is the type of control panel which your hosting will come with.
The control panel is the interface you will use to manage your hosting and your websites. The most common form of hosting uses Linux-based servers and the most popular control panel for Linux is cPanel. cPanel web hosting tools makes it easy to manage your web hosting and email; its user-friendly interface offers simple file management, 1-click application installs and a comprehensive suite of useful tools that enable you to carry out a wide range of management activities. Setting up new domains, automating updates, adding new email addresses, etc., is a breeze with cPanel.
5. Google Analytics
Data has become the backbone of today's decision-making processes and this is equally true of running a website. Google Analytics (GA) is a free tool, provided by Google, that gives you in-depth data on visitors to your website. Going way beyond telling you how many visitors your website gets, when they visit and where from; GA can be used to track where visitors have found you, which pages they visit, how long they spend on each page and what pages they exit from.
Perhaps most importantly, you can use GA to improve your marketing. You can set up goals to track visitor progress through your sales funnel, including analysing how effectively your ads and other online marketing techniques generate conversions.
What's more, GA is incredibly easy to set up and integrate with your website. WordPress users can do the integration simply by using a plugin.
6. Yoast SEO
The success of your online venture depends upon the number of visitors you get to your website. Unless you want to rely heavily on paid advertisements, the main way to get visitors is through ranking well in search engine results. Search engine optimisation, however, is a complicated and ongoing process covering everything from site speed and mobile-friendliness to website structure, keyword placement and domain authority.
When it comes to on-site SEO, there is no better tool than the free Yoast SEO plugin for WordPress. This plugin automatically looks after much of the optimisation you will need to do while providing wizard-like guidance to ensure any content you are creating meets the most up-to-date SEO requirements.
7. Automated remote backups
The final tool you should consider is automated remote backups. A necessity rather than an option, a remote backup is the only fall back you will have if you lose your website data. Should your site be hacked, your server fail, your data be corrupted or even if you accidentally press the delete button, there's the potential that you could lose the entire content of your website and the website files themselves. Failure to restore your website swiftly can have catastrophic consequences and even put you out of business completely. A remote backup can help you get your site back online quickly.
An automated backup service does more than just back up. It enables you to take backups as frequently as your business needs, it saves the files remotely from your own server, provides enough space for multiple backups and even checks that the backups are not themselves corrupted. You can also encrypt your backups to ensure that you comply with data protection regulations.
Conclusion
There are a huge number of tools you can use to create and manage your websites and it can be challenging to search through them all looking for the best ones. The tools and services we have shown here are those which we think provide great value and are exceptionally useful.