New eCommerce sites are launching all the time. These include online-only retail stores, existing bricks and mortar stores expanding their horizons, membership sites and various other kinds of business. One thing all these companies need is a website and the most popular platform used to create them, indeed it is used by 29% of the world's websites, is WordPress. To get a WordPress website to perform at its best, however, you also need great hosting and in this post, we'll explain some of the essential hosting features that WordPress e-commerce site owners need to look for.
1. High availability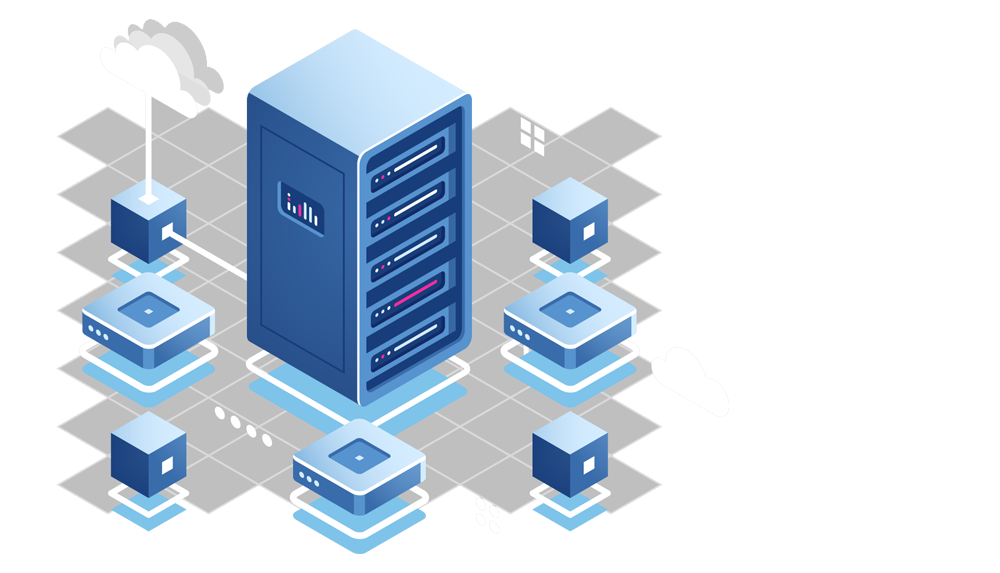 One of the biggest advantages of launching an eCommerce store is that it is always online. It doesn't matters what time of day a visitor arrives or which time zone they live in, business can always be done.
Well, that's the theory.
In practice, it doesn't always work out like that. Some hosting providers cannot guarantee that your store will always be available and this can impact both your sales and your online reputation.
To ensure that your site stays online, one of your primary tasks is to choose high availability hosting. High availability is a specific term in hosting jargon, it means that your provider will guarantee your site will be available for 99.99% of the time or more. In other words, any essential server maintenance carried out by your host will be kept to a maximum of 52. 56 minutes a year. That's an average of a minute a week. In comparison, if you opt for a host that offers 99.5% uptime, you can expect your site to be offline for around 1.8 days a year, or 3.6 hours a month.
What's the impact of downtime? Every minute your site is offline, there is a chance that you are losing custom. It is estimated that if Amazon.com went offline today, it would lose £140,000 ($200,000) in revenue every minute. If it opted for hosting at 99.5%, it could, potentially, lose £30 million per month. That's a third of a billion pounds a year.
2. High-Performance WordPress hosting
Besides availability, another key factor is the performance of the hardware on which your eCommerce site runs. The speed at which your site loads on users' browsers affects both your Google ranking and customer engagement. Slow websites show up less well in search results and have lower conversion rates.
Before choosing a web host out the platform on which it runs its WordPress hosting. You want it to be fast, reliable and secure. Look for the state of the art technology, such as the latest-generation Xeon processors, superfast memory and enterprise-class SSDs.
You should also look for a software platform that is optimised especially for WordPress and which provides super-fast loading through the use of the latest caching technology.
3. Tight security
Security is a big issue for online businesses. The risk of hacking, infection and ransomware can have devastating effects on your business. With over 70% of cyber attack victims going out of business within six months and the risk of heavy fines if you don't comply with stringent regulations, it has never been more important to choose a web hosting that help keep your eCommerce site robustly protected.
Ideally, you need to look for hosting which provides the following services:
Advanced anti-hacking technology: A good web host will provide a solid firewall to protect you around the clock. This will monitor your site for hacking attacks, malware infection and other threats. Ideally, the firewall should be specially configured for WordPress.
Automatic updates: Cyber attackers use specialized tools to scan the internet looking for websites with outdated, vulnerable software. Once they find them, they target them for the attack. For this reason, it is very important that all software is updated automatically as soon as a new version is released so that vulnerabilities are eradicated. Good hosting will provide the means to automatically update WordPress core and your plugins.
Remote backups: Should you accidentally delete your data or have it stolen through hacking, the crucial step to your business' survival is how quickly you can recover from the disaster. If your host provides you with the means to remotely back up your data, as and when you need, bringing your site back online can be done very quickly. Not having that data can put an end to your venture. Some hosting providers will automatically backup your site for you and even restore the data on your behalf if you need it.
4. Developer Features
As your business grows you will want to make additions and modifications to your site. In the past, this has proven to be problematic for many eCommerce sites as they have not had the capacity to test their updated sites before going live with the changes.
To prevent yourself falling into the same trap, look for WordPress hosting that provides you with developer-friendly tools in your control panel. These will include the ability to clone your site, as well as features like WP-CLI, Git version control and phpMyAdmin.  Having these will provide the resources you need for developing your website.
5. 24/7 technical support
There are a lot of things that can go wrong with an eCommerce website. If you know what you are doing, most of these are simple and easy fixes. However, if IT is not your specialism, it can be a daunting and sometimes stressful time – especially if your site is unavailable or critical elements are not working correctly.
It is times like these that you need expert technical support: someone easily accessible that has the skills to solve your WordPress specific problems. For this reason, you should always choose web hosting that comes with 24/7 technical support and which can be reached through a variety of means: live chat, telephone, email and ticket.
Do note that technical support is not the same as customer service. 24/7 customer service might just put you through to call centre where your issue will be logged. You may have to wait until the next working day before an IT expert responds. With technical support, that expert is available there and then.
Conclusion
When it comes to eCommerce, your hosting service is the foundation on which your venture is built. If your hosting is poor, then those weak foundations can cause your business to suffer or even fail. For a secure and profitable future, make sure you choose the right hosting service for your needs. Hopefully, the five points we have discussed above will help you make an informed choice.